28 Days Hustling!
The second month of 2022 has ended just like that, February has 28 days only and let's figure out how I hustle over the 28 days. Way back I was fond of writing monthly report but right now I'm kinda lazy doing it, monitoring here and there is too bothersome.. so I don't want to make myself having hard time writing, I just want to write peacefully whatever in mind without bothering what to attach and what's not.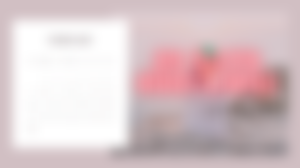 My portfolio is not that appealing because I keep cashing out money recently, good thing I invested in Pegaxy and I've got $1,240 Earned In 15 Days Of Playing Pegaxy this made me not to keep selling my BCH whenever I need money. I wrote this last February 2, so I skipped publishing at February 1.. but it's fine.
Then I've got the urge to write that It Started From $0.01 - Before I've Got $1000 since seeing the last publish which I earned $1240 in 15 days playing Pegaxy that before I bump into such amazing opportunity, I started from $0.01..which eventually grow after I keep indulging myself in learning the crypto ways, wonder where did that $0.01 started? Of course it's here, in read.cash.. I remember the first time I received that tip, I was very happy as way back we only receive points before it will turn into $.
Finally after opening our little sari-sari store, I've got to write about it New Start Doing Small Business it was just a small store but I was happy because as of now our lowest sales in a day is $8 or 400Php and I'm already very happy with it as it slowly generating fiat money coming in not just keep coming out.
Since February is a month of love, I decided to share How I Found The Right One being in love and be loved is part of human nature so yeah, I also shared the crazy stuff I did on how I found the right person for me who is capable enough of handling my weirdness and craziness.
It's been a while that I am Racing With Gruppa Chaif the Pega of AxieBCH guild, racing her is such an amazing opportunity because she has 26% win rate considering our guild shares 50% of it's VIS earnings, it really helped me in accumulating more VIS.. just sadly VIS went down badly, dunno if it will rise again or had another rally but who knows everything is possible in crypto anyway.
Out of boredom, I visited my Facebook and scroll down a little bit and I saw my former college classmate photos with her family, but I was just sad I didn't see her older daughter which leads me to write a POV of her daughter I Am Not In The Picture this is the saddest part when a child was a product of a broken family and both of their parents found new family, they'll be out of the picture.. it's heartbreaking.
One of my genre in writing is to write some guides so newbie in crypto space can learn from it and has vivid guides on what to do and what's not to avoid losing their hard earned money, How To Cash Out VIS Direct To Gcash-Bank Acct. Via P2P In Binance. I love doing P2P in Binance and it's a pleasure sharing my knowledge how to do it.
One of the best feeling in the world is seeing the fruit of your labor, Fruit Of Pegaxy and I've got some fruits from my Pegaxy earnings which is the new fridge J bought. We used it for our little sari-sari store, so we can sell cold soft drinks and beers.
I've been exhausted lately that made me write My Child(ren) Is Not My Investment as I don't want my daughter to be like me who shouldered some of the families responsibility, being the breed winner and the eldest child is tiring and I don't want her to experience it. I don't think she's my Investment rather I'm thinking of giving her the best in life since she didn't owe me anything, we brought her into the world without her permission.
Last month I did print BCH logo that says Bitcoin Cash Accepted Here, it's been a dream to have a store that accepts BCH just sadly some people even if I really wanted to educate them they don't have any interest what is BCH, but I already invited some users here read.cash so they'll understand BCH hopefully sooner.
Crypto space offer a lot of opportunities if you are just eager in learning and joining some communities. As an opportunity seeker I Am Now A Chad P3 Racing Jockey, becoming part of new community is such a good experience so J am happy, I found new family again in Chad P3 Racing Guild.
February 14? Uh, Just Normal Day.. while others are busy showing love and gifts during valentines day, it was just a normal day to me and hustling never ends.. I am not bitter though, I can love and show my love everyday anyway.
Crypto space offers a lot of learnings and earning opportunity Studying $UMA To Become A SuperUMAn is one of it, I am eager to expand my learnings and experience in crypto space. In all hustle and bustle in crypto have you thought about How Did You Come Up With Your Username? Well I had a little story behind mine how about you?
While some people are impressed by other people's possession, Don't Be Impressed By.. I on the other hand look at the character within because possession may be lost one day but a beautiful character will stay until lifetime. I Feel Ghosted when I thought the coin I bet into will pump rather than dump, it's hurt like a girl being ghosted by her chatmate thinking internet love is real. But as a strong woman, I can't be defeated by sudden lose I'll always find a Sweet Revenge, just like I don't want a woman being dump hard like a shit.
Just like I keep saying that crypto has a lot of opportunities, if you are an opportunity seeker you must know what is Working Smart Vs. Working Hard so you can manage your time better. Even if you join several community just like me in AxieBCH Guild: A Virtual Family, I still manage my time although I am not really active in there but they are so kind and they understand their scholars like how they understand their family, as long as you can contribute something in the guild and do your responsibility as part of the community, you can even make Freestyle Ramblings as long as you give justice to what you are writing. You can write anything as long as you can't cross any rules even here in read.cash and you might become Rusty's Girlfriend, boyfriend or etc who knows right?
Then suddenly we heard a sudden news over Russia and Ukraine war and It Makes Me Cringe seeing the innocence lives became a collateral damage, although I don't have any opinions both sides as I don't engage in any political issues.
Before my February ends, I've decided to participate with my co-scholars who are having fundraising donation for our fellow scholar who got into accident. Fundraising For A Fellow Scholar For His Surgery ($900), I always love to help in a little way as much as I can.
***
If you look at the highlighted words it was the title of all my February articles, this style of writing was @Jane ideas.. I just tried it, it's good way to make a summary of your monthly hustle.
Overall I just wrote 24 articles out of 28 days, which means I had 4 days off publishing article but I was still grateful. February ended with a bang giving me 1 BCH even if it's only 28 days. Thanks God for the blessings!
Tips: I know some users here using mobile phone in writing article just like me, if you want to write something like this just open another tab for copying the title and attaching links while you open another tab for your article draft. It made the copy pasting of title and links easier.

Recent personal blog:
Working Smart Vs. Working Hard
How Did You Come Up With Your Username?
My Child(ren) Is Not My Investment
New Start Doing Small Business
It Started From $0.01 - Before I've Got $1000
What If I Didn't Know Crypto World?
Onboarded New Users: BCH Awareness
---
Find me at:
•readcash •noisecash •Publish0x •Hive •Twitter •Telegram •Discord •email
Date Published: March 1, 2022