Freestyle Ramblings
You know that feeling you drafted three topics on your Google docs and when your about to copy and paste each in here for editing you can no longer find the draft, like wtf! Where did it go? I remember yesterday my mobile phone updated on it's own. I should've save it on my notes instead of Google docs, I created the draft last time when we went to my relatives burial and there's no signal in there maybe it wasn't save or what..jeez!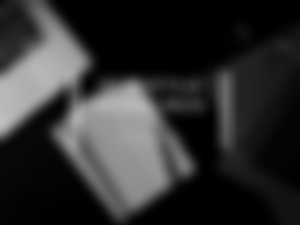 Imagine my frustrations finding it because I drafted it in one but the topics are different, I just plan to copy and paste it here for editing only to find out it's gone. So now, I was cramming to write because I already skipped publishing the other as I was tired when we get back in our home..
My sister went to their house (their fathers side) to return her module and she didn't return yet.. I don't know my siblings doesn't like to stay with us much maybe because in here we command them on house chores whereas on their fathers house they'll just do what they want, their giving me headaches.
Due to that I have to race my 4 horses in Pegaxy, if you have 4 horse to race and everyone of it got 10 energy or more it's already time consuming. I am not complaining, what I was just saying is that I have to double time just to finish it. I do it in morning after our breakfast, then I'll be done with it almost lunch time..
After racing Pegaxy I decided to grind my Axie Infinity, first three battles was lose instead of getting high blood pressure all day long.. I opted to stop grinding and find something to do to elevate my mood. I remember we have some stock of firewoods we gathered yesterday, so I decided to cut it..
I am at province and in PH we usually use firewoods to cook our food instead of gas, this is to save expenses as well.
I posted it at noise and Jane told me that "good thing you know how to do it" and I was like of course that's what I grew up into. I grew up in mountains and I know every possible ways for survival living in mountains.
I can live like a city girl but I can also slay living in rural areas, and I am not ashamed to share doing these stuffs.. because I think it's cool that I am able to do things accordingly depending on my environment.. that wherever the world will take me, I can survive.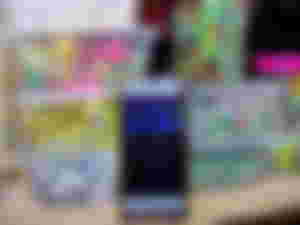 While writing this I am also racing my Pegaxy because it already has 8 energy each.. I also manned our little store. I was annoyed with my brother he goes outside just so he can avoid manning our store and just keep watching videos in Facebook.
I was really annoyed to him as I instructed him many times to finish cutting the firewoods but he never listen.. I repeated almost 10 times but he just act as if he didn't hear anything.
Yesterday when we gathered firewoods he never come with us, and my mother lift all the heavy woods with my cousin. I can't lift heavy stuff since I am cesarian and I had tooth extraction last week. I just help gathering woods but I didn't lift any, then I went home first with my daughter just so my brother will go there but he didn't as he was sleeping. I wake him up but he didn't wake up..
Imagine my mom and my frustrations feeding lazy ass! What we are more concern is that he must move so he'll sweat because he's a fat kid.. my other sister's died with diabetes due to obesity amd they have the same body built. We wanted to make him exercise but he's too hard headed :(
Haayyy, this makes me wants to escape again from them.. I hate being stressed out..
***
Just bear with my freestyle ramblings, this is what happens when your drafted write ups burn out or gone lmao. I just also wanted to share again my frustrations with my siblings, haay.
I can no longer recall all the thoughts I've written on my Google docs, gosh what a waste of time. I wrote it for two hours huhu!

Recent personal blog:
Working Smart Vs. Working Hard
How Did You Come Up With Your Username?
My Child(ren) Is Not My Investment
New Start Doing Small Business
It Started From $0.01 - Before I've Got $1000
What If I Didn't Know Crypto World?
Onboarded New Users: BCH Awareness
---
Find me at:
•readcash •noisecash •Publish0x •Hive •Twitter •Telegram •Discord •email
Date Published: February 25, 2022