Thank You Gentlemen!
Since then I like making friends with boys when I was younger because they are cool to hang out with. Some even misunderstood me for hanging out with them like I was an easy girl or a flirty ones because I can make friends with men right away than women. I just don't know, it's just so easy to talk and approach men than women on my side. While I on the other hand never think any meaning making friends with men because I know my limitations.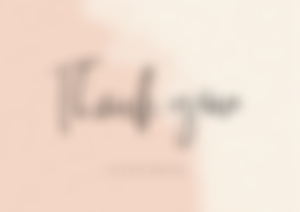 Recently I've been on my dark days again, frustrations here and there. I never thought that these guys will spend time giving lectures, share wisdom, comfort me and even willing to give a little amount just to help me. I was touched because who am I steal their time over my dramas in life.
---
I don't know if I should tag them but I want to write how grateful I am for spending their time over my dramas in life to think that they are foreign men.
He's a European guy that happens to give time reading my frustrations article and even give long comments like an article already.
Although some of his points are bitter truth I understand and appreciate that he spent time reading my dramas and give his opinions towards it

He even sent me sponsorship and pays me $4.03, I know it's his way of sharing of what he's got.. to think I don't usually read his articles due to lack of time anymore.
Thanks man for your time, opinions and wisdom thoughts as well as your sponsorship. I highly appreciate it from the bottom of my heart.
I also remember before he also commented on my article Sorry, I am Pathetic.. he's usually around when I am frustrated willing to give comfort and bittersweet opinions.
Well PVM is always there to lift me up ever since I've known him, he's so kind to anyone including me..

His words are enough to lift my spirit because he's always there pushing me to do better in my crypto journey but what's more touching is even on emotional problems he's always there to support me.
I had a terrible day and even crying over my frustrations but got over it after talking with PVM, imagine he's staying a little late just so he can hear me out.
PVM is always warm to everyone, MJ knows it because when she's down as well he's always there to make her smile. He also rent one of his Pegaxy to me so it can add more on my income.
I didn't expect when he commented on my post that said "DM: Telegram" then I went to Telegram right away. Abraxas is a Canadian guy, a guy I've know for being a satanist. You might be scared but naah, he's cool guy it's just his beliefs but that doesn't mean he is really a bad guy.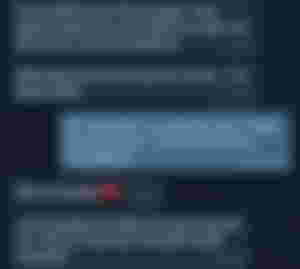 Imagine he's willing to send me some of his BCH just to let me buy floor mat that's what I posted at noise.cash, at first I laughed because it sounds like I am a person that doesn't have any money at all and only rely on donations but I was touched when he said that he doesn't want me to be stressing over finances because he knows how it feels.
---
I was really glad that these guys lifted my spirit, I always believe men are compassionate creature but not all though there are bad guys too. But mostly men I've known here in crypto have a good soul, despite the difference of race and culture..
Thank you guys @AnonSunamun @PVMihalache @abraxas sorry for tagging, I shouldn't tag.. I am a little bit shy but what's the point of writing this if I won't tag, what if you'll miss reading this haha! Sorry for including some screenshots if it's not according to your likings, please inform me and I'll take down this post.
I just can't keep my gratitude in myself because you guys are worth bragging for having compassion towards this damsel in distress. I know it's not just me that you guys are like that because a man who has good soul will do their best to help anyone in need doesn't matter who the person is.
Thank you so much from the bottom of my heart!
Recent personal blog:
---
Find me at:
•readcash •noisecash •Publish0x •Hive •Twitter •Telegram •Discord •email
Date Published: January 26, 2022