New Start Doing Small Business
One of my dream is to have a little business that can generate income little by little everyday. It doesn't matter if it only earns $2 a day as long as there is money coming in not just always coming out. After all, bigger things comes from small things as well.
I planned to build a little sari-sari store (mixed store), it's a common type of store in our country that sells different basic goods that's why it's called "sari-sari" which means mixed or different types of goods. I planned this for my mother so she can have source of income.
---
My mom let me hold her fiat money worth 20,000PHP or $400.. that was her only savings since then. When we came back to our province I covered every expenses, from celebrating Christmas, new year and even birthday's of my siblings just so I can't touch her 20,000 so it will be fully used as capital of her sari-sari store. I even let my Aunt have loan from her card worth 10,000PHP to be used in building the store. I did it because it's too painful selling BCH one time big time seeing it's price.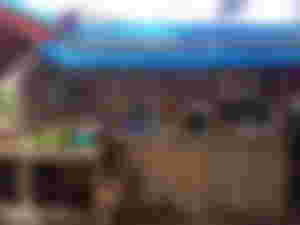 This is our sari-sari store front. We sell different goods such as rice, veggies, eggs, and anything you see in the photo haha.
It looks so small like a toilet cubicle but it cost 10,000 PHP building it including labor. The materials are very pricey now.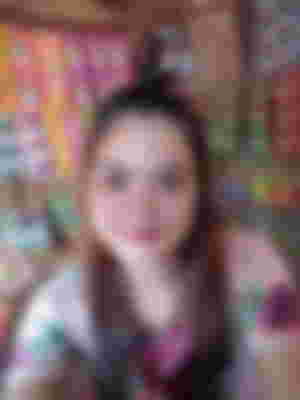 Six days ago when we started opening it, and sometimes I am the one who manned especially if I wanna play my Axie because the signal connection is better inside it. Just look at what's behind me, it's all coffees, can goods, detergent powder and bleach, basic needs of PH citizens lol.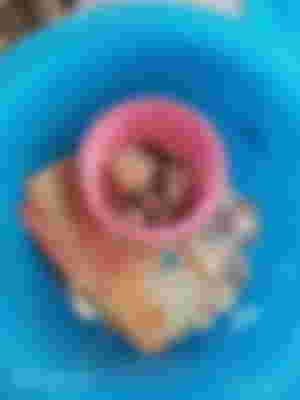 Today is the 4th day that we opened our small sari-sari store..and I am very happy that at least there's little fiat money coming in .. it's a pain on the ass that you always spend and nothing comes in. On our first day we able to have 350 PHP or $7, our highest sale was 600 PHP or $12..

I am already very happy with that. Small things will grow bigger soon as long as we persevere and I am not getting any portion of it's income, it's intended for mom and my siblings..

Source: noise.cash post
So yeah, our little store is earning at least $6 per day and I am already very happy with it.
The primary purpose of this is to let my mom had something to do just so she won't get bored and also she doesn't need to work in the farm.
We still need to buy refrigerator because we can't sell cold drinks in here, but I already have the funds to buy it thanks to Pegaxy hihihi!
I hope this will grow so my plans on helping my mother will not fail, I am trying my very best on dragging them for a better life even if I already starting my own family.
I always appreciate small things because without bigger things won't happen, even if ever we only have $2 sales a day I'm still glad with it.
Sooner if we can have enough savings hopefully we can build our own house with our own lot. May God bless us..
Thank you for reading!

Recent personal blog:
What If I Didn't Know Crypto World?
Onboarded New Users: BCH Awareness
---
Find me at:
•readcash •noisecash •Publish0x •Hive •Twitter •Telegram •Discord •email
Date Published: February 4, 2022