I never thought blogging could give me money, at first when I sign up on read.cash I don't even know that I already entered a blogging platform. I thought this was just some sites that we do a little writing, like captcha because that's what I am doing before. Typing thousands of captcha but only pays a little.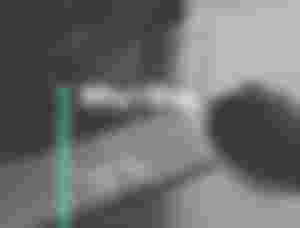 I remember way back the one who invited me here just tell me to write short ones enough that can give you 20 points, then comments here and there. I used to post 3-4 post way back on different communities, like a spammer because my inviter didn't explain well what exactly we do but only focus on how to earn many points that will be converted into $ once the donors of the site went online.
Good old days in the platform, our earnings way back is little but it was also fun experience because we got to know a lot of users. Engagement was very lively.
Then, I started reading seriously other's works.. I've learned to write longer and said to myself "ah, this is blogging."
I blog to earn money. Yes that's the main reason, no hypocrisy. I want to earn money and I didn't thought by blogging I can make money with it. Who would have thought every little knowledge I had in my head right now all started in blogging. There's power in writing and in reading, that is you'll learn different stuff even personal growth.
I blog to share my experience. Blogging is simply sharing your experience, anything that you think interesting and fun to share. Especially learnings so other new users will learn as well like crypto topics. I am always excited to write every learnings I had or even some random stuff.
I blog to release loads of thoughts in my head. By writing, we can release our thoughts wether it's a happy or sad thoughts. Especially if you have no one to share when you have heavy feelings, sharing can help us lighten our feelings. Writing works like a journal of your daily life, or even a diary the only difference is that you have a reader which is good because they can give us uplifting message that'll help up to felt better.
I blog because it's fun to write. I actually love writing ever since, when I was still a student I always likes essay. My teachers usually praise me with essay because I have a lot to say, like telling story in my paper. I also like reaction paper way back, when our teacher let us watch movies or read stories then make a reaction paper with it, new years resolution or the previous year flashbacks I always do good with it.
I blog because I am passionate with writing. If ever I am not passionate to write maybe I already give up writing because it's not easy to write daily. Making content everyday sometimes drained our mind, but because I really love to write I continue despite facing some circumstances here in the platform. Wether there are readers or not, I continue to write and publish whenever I have something to publish.
If you love what you do you'll never lose interest with it, there maybe times you get tired but you will always come back because it's where your passion lies.
So yeah, that's the reasons why I blog. What about you? Why are you blogging?
By the way I get the idea in here. It's a site giving 50 titles you can write if you are out of topic.
Thank you for reading!
---
Recent personal blog:
---
Find me at:
•readcash •noisecash •Publish0x •Hive •Twitter •Telegram •Discord •email
Date Published: January 25, 2022