I keep telling myself that I should have an off once a week, but as a gamer racing Pegaxy and playing Axie (sorry just feeling gamer lol) it doesn't give players an off. Pega's energy should be burn out from time to time just so the energy refill will not be wasted, same goes with Axie.. so even if I wanted to take an off once a week it's not possible for a gamer to do so..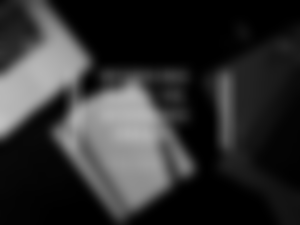 It's like an unending hustles, 7 times a week.. no off. So what does day o ff means when I cannot possibly have it considering I have to do all the responsibility in burning out the energies of my P2E games, especially that I am a scholar?
Well as you all know, I'm not just typical gamer who only focus on the games I had entered.. I'm also a blogger, content creator and sometimes a seasonal trader. When I say blogger, I blog my daily routines in life here in read.cash or in noise.cash, content creator when I wrote about guilds stuff about Axie or Pegaxy participating writing contest in Publish0x or in Bityard..while I trade occasionally.
I can't give up any of what I mentioned because I love all of it, although it's hard to balance my time since I'm also a mother of a toddler.. I love learnings and having all those stuffs can widen my crypto learnings and experience. I can't give up writing too, my mind is full of words that I must write it down.. I love to write, even if I'm busy my mind still wanted to insert writing, I don't know writing is in my blood stream maybe lol.
Considering all the stuff I am mentioning, how can I have an off then?
Well, as of now.. I'm having a break on trading, all my funds are once again stuck by the dip.. so this lessen the loads of my daily routines. I just checked prices occasionally in SmartBCH, if it doesn't go up then I'll just leave and I don't stress myself over paper loss. I want to be mentally stable, so I don't mind it that much.
Racing Pegaxy, I let my sister race it for me using my own device of course.. I give her 10-15% share on VIS earned.. in this way my work loads have been lessened and also I gave her opportunity to earn her own money.
Playing Axie, well.. nobody can substitute me on this, Axie Infinity is a pain on the ass I keep enduring if not for an amazing guild and 50% share on Pegaxy I would have let this shit go for Pete's sake.
Writing articles, despite I am busy writing will never diminished on my schedule.. so sometimes if I have more time I wrote 2-3 articles per day, just so I have some back up drafts whenever I was really busy or I was out for real life stuff. It's like having an overtime just to lessen the work loads on coming days but if my draft runs out, that's the time I blog about my daily life or make a fictional story.
Writing daily blog and fiction stories only cost me 30 minutes to 1hr to finish it all. It doesn't cost much of my time except for creating content about crypto stuff, article guides and guilds promotional articles as it somehow needs a little research and some photo attachments.
My day off means I still visit stuffs or daily routines like gaming but not totally..active on engagement. Whenever I felt like having an off, I insert taking a nap.. because usually when I am too indulge working I can't take a nap within a day, or I watch movies that can entertain me and help me loosen up a bit.
If only focus one of the stuff I am doing for example gaming, maybe I would be one of the top player in AxieBCH guild in playing Axie as I will spend more time understanding the game and it's strategy. If only I focus on trading, I would have secured good profit instead of getting stuck trades..or if I only focus on writing I would have a lot of drafts with different topics..but then I do multitasking so I just do stuffs moderately without performing at my best.
---
This is why I'm giving my other sister task to help me lessen up my loads so whenever I felt like I wanted an off, I only do Axie Infinity since nobody knows how to play it except me. Of course I have to compensate her for doing so..
Working smart is finding ways just to make your task done easier while working hard just keep working without finding any alternatives to make the work effective and less time to consume.. so maybe I work smarter than working harder.
P.S Wrote this yesterday, currently we are in my relatives place visiting deceased.. the signal is bad, I just connected to WiFi vendo machine to race my Pega's (sister doing it) burn the last 3 energy of my Axie and editing this one. I'm really committed in everything I do that I must find ways just to do all my task especially my scholarship P2E games.
I'll get back replying comments tomorrow! See yea!

Recent personal blog:
How Did You Come Up With Your Username?
My Child(ren) Is Not My Investment
New Start Doing Small Business
It Started From $0.01 - Before I've Got $1000
What If I Didn't Know Crypto World?
Onboarded New Users: BCH Awareness
---
Find me at:
•readcash •noisecash •Publish0x •Hive •Twitter •Telegram •Discord •email
Date Published: February 22, 2022