My Child(ren) Is Not My Investment
One of Filipino culture we grew up into is that children became an investment or a retirement plan for their parents. Wherein after they graduate or find decent job they'll have to cover the parents needs of full support with financial aspect.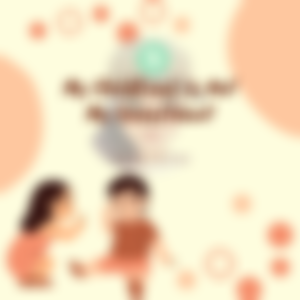 This has been giving a lot of pressure to children especially the eldest or the breed winners. We cant enjoy our own lives as we have to share all the burden and responsibility over our family.
---
Some parents mindset is like having an investment instead of raising their children without obligating them to give back, because once they already graduate they have to do this and that. When you say investment, you are expecting returns and that what's happen to most of the late generation parents here in our country.
Image Source: Twitter
When they can't meet the returns they are expecting they'll end up being disappointed with their children, to think it's their obligation to feed, give shelter, send them to school and they should not demand anything from them. Just like Elon Musk said "My children didn't choose to be born, I chose to have children. They owe me nothing, I owe them everything" that's what a parent thinking should be because in the first place the kids didn't ask the parents to let them be born, parents created their child. It's parents obligation to give their children the best of life.
This is why family planning is really a must, because in our country mostly parents usually blame their children for their misfortune as they have to work hard to provide their needs like really? Have they considered their children's sake? If you don't like to raise a lot of children, practice family planning. You're not just giving headache to yourself but to your future children as well, especially if you can't provide their needs or give them a better life.
Yes, we give them life but it's natural phenomenon and nobody commanded us to create them, it's our choice.. we owe our children instead because they gave us the opportunity to become a parent.
This is why I am working hard to save up for my daughter's sake, so I can support her in everything and give her a better future without thinking any returns.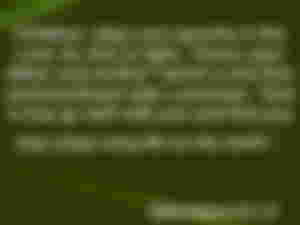 Image Source: slideshare.net
This is biblical, if you want a prosperous life you MUST honor your parents.. in the sense you have to look after them when they're old, but this should not give pressure to them. Parents should not obligate them, like it's their lifetime debt to look after them..they must do it according to their choice and willingness.
If a child wants to be prosperous, they must look out their parents to as honoring them for giving them life and providing their needs when they can't stand on their own, it's also a karma's work. What goes around comes around, if they'll going to take care of their parents willingly they'll be taken care as well when they grow old too.
In this way, this cannot give them pressure and parents should not set high expectations to their children. They must guide them but never expect that they'll bring fortune to them in the future.
My child(ren)is not an investment, she's my treasure that I have to take care off. I love her unconditionally that I am freeing her from this old culture that we have. Whatever her success is my success but that doesn't mean, I obligate her to look after me when I grow old..she must do it by her choice. So we'll be working hard with my partner to work on our retirement plan instead of expecting it from our children.
In this way they can build their life without being pressured.
This is my experience, I am the eldest although my mother didn't force me to shoulder responsibility I can't just live my life in peace knowing my first family are struggling. Still the pressure is there because they wasn't able to build a better life in the first place.
Thank you for reading!

Recent personal blog:
New Start Doing Small Business
It Started From $0.01 - Before I've Got $1000
What If I Didn't Know Crypto World?
Onboarded New Users: BCH Awareness
---
Find me at:
•readcash •noisecash •Publish0x •Hive •Twitter •Telegram •Discord •email
Date Published: February 12, 2022