Onboarded New Users: BCH Awareness
On boarding new users in the platform is one way of helping Bitcoin Cash Blockchain to grow community and let it be known, to reach people even the remote areas around the globe.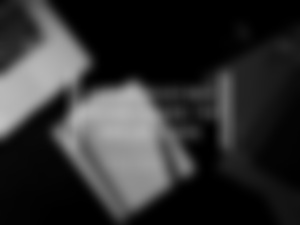 How can it help Bitcoin Cash? Well if you onboard new users in the platform it automatically creates new wallet. When new wallet created, the numbers of active wallet in Bitcoin Cash chain will be added..with those new wallets micro transactions will increase especially if you invited an active user in read.cash or even in noise.cash. Onboarding new users is also a way of sharing awareness about the existence of Bitcoin Cash.
---
By inviting new users in the platform there are three benefits that'll happen;
Help Bitcoin Cash grow

Help the user you invited to earn extra income

Help them to learn from others

Lastly you'll earn a portion of what they've earn, if they signed up using your affiliate links.
That's what happens when you invited an active user in the platform, it doesn't only give you or them favor but also the chain itself.
Inviting relatives in here is somehow awkward because this is like an online diary for me where I share some of my personal frustrations in life but I just want to help them earn as well like I do and at the same time help onboarding new user in the platform.
So I'll introduce you to my relatives in here;
First is @Misz_BotipolJen_07 she's my sister, I encourage her a lot to join the platform so she can earn money and help her financially in her studies, as well as help our family a little bit.
Although it was not an easy task to keep bugging her to write on the platform I didn't give up, I also want her to learn and explore crypto space on her own if she's willing to learn because I see great potential of earnings in crypto space if you know a lot.
Second is @Nadeen she's my first cousin, she's a teacher by profession. I already invited her for a long time, one year ago to be exact but I don't know why she didn't pursue it before. Maybe because she's busy with her career and her family.
Third is @Maishe she's also my first cousin, she's a full time house wife so I was happy that she started writing here so it can help her in their financial aspect. I've read one of her write up that she's kinda insecure with those wives that has extra income or job because they can help provide financially in their family, now that she started writing I know if she works hard, she can earned more than what she expected.
Fourth @Dawn_Dii she's @Maishe friend, she invited her to write as well so she can have extra income. I was glad that she joined. I also know her personally. She also personally asked me how to cash out earnings via messenger.
I assisted her although sometimes it takes time before I can reply her because I barely visit Facebook and messenger as I always hangout on social medias that is crypto gateways or crypto related.
I was happy they able to cash out their earnings.
I know the fact that cashing out their earnings right away somehow does not help BCH as they are selling it for fiat, but they really need the money for daily survival so I don't stop them to withdraw their money. It's their money so it's their freedom to withdraw it anytime they want.
Their earnings is not that huge as well that can impact to the selling pressure anyway..
At least Bitcoin Cash has been great for helping people financially. For sure when massive adoption happens to Bitcoin Cash I know they'll know sooner it's value.
All of them are not really a writer just like me way back when I was a beginner too, so if you see some flaws in their writings just correct them in a nice way because they're just merely beginners and doesn't know a lot yet especially crypto stuff.
Their content was just about their personal experience for now since they don't know crypto yet that much..
But I believe read.cash has diverse ecosystem and we are free to write anything as long as it doesn't break the platform rules.
So just support them according to your likings, but I am sure they are doing their best.
I also educated them to be active in the platform, read and comments others article because engagement is the best way to grow their account.
---
I may not be that vocal anymore in onboarding new users but I am still trying my best and only invite those who are willing to write because I don't want to waste my time explaining to people who are not interested in the first place.
Since I became a gamer, a blogger and trying to be a trader, seems every minute of my life is precious because 24 hrs isn't enough to manage all the crypto opportunities considering I am a mom as well.
Thank you for reading!

Recent personal blog:
---
Find me at:
•readcash •noisecash •Publish0x •Hive •Twitter •Telegram •Discord •email
Date Published: January 26, 2022