Racing With Gruppa Chaif
One afternoon Olicrypto (gramps) sent me a direct message asking me if I want to have an additional horse to ride on, additional because I bought my own. Who would say no that? I even read the message late because I was very busy. I was nervous that he might give it to others if ever as I noticed his message late.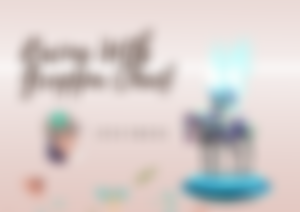 He messaged me last January 26, I keep telling bmjc98 that gramps might give it to others, as a very supportive friend MJ as always ensure me he would not. I'm nervous you know haha.
January 29, I woke up a bit late like 8:30 AM and I was surprised that I already received the horse from AxieBCH guild. I was very happy. The guild share is 50/50, so whenever my horse win I'll have half of the token earned which is VIS.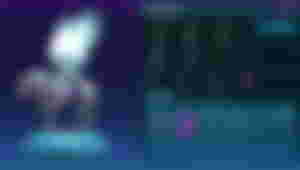 Her name is GRUPPA CHAIF, she's so beautiful even prettier than my own horse. I just like her color especially her wings.
She's from ZON bloodline and a pacer, her bloodline might be common but her statistics is better than my IronMan even if it's bloodline is HOZ.
Her statistics is all good except the Fire only has 1%, while she has 7% Speed, 8% Strength, 6% Lighting, 9% Wind and 7% Water.. so she's good in racing on a windy track field. Her win rate is 26%+ doubling my own Pegaxy that has 23% win rate only.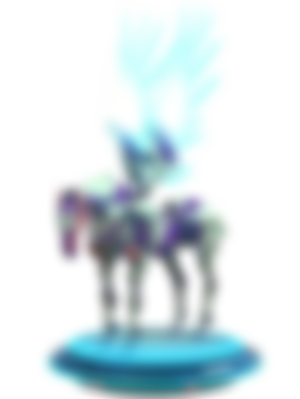 Just look at her beautiful wings, I really like her color the first time I saw her. I was very excited to race her and so far racing her for 8 days, she has showed me good results.

Special thank to @bmjc98 for the Excel format :)
January 29-Feb.1 I've already got 779 VIS that was included on my first claimed. Right now as of writing this article, racing her for 4 days I've got 725.50 VIS earned already.. that gives me a total of 1,504.50 VIS earned overall for 8 days. While it already earned 3,009 VIS in all race including the 50% share of the guild.
Although unlike other scholars that got higher win rate with their Pega's like 30-35% win rate, I am already very happy and satisfied with Gruppa performance and I started to love her hihi.

I've got Gruppa Chaif because Olicrypto appreciate my efforts or my contribution in the guild, although I am inactive in our discord I visit from time to time. I was just having hard time to stay active because of my current location which here in province. I am also a mom so I am always preoccupied unlike before I can multitask easily while in here I cannot do much as my daughter keeps going out our house. I have to follow her everywhere, when we were still in my in-laws house we always stay inside so it's easy for to look after her unlike here.
Back to the topic, I was honored that Olicrypto appreciate my efforts although I am not that very active.. maybe because I have written several articles that is related to the guild. Posting at noise and sometimes do Tweets, I am not that active on Twitter too.
This is just my opinion and also my fellow Scholars but by far this is the best guild I've known so far because they treat all the scholars like family instead of employees who works for them.
Whenever a scholar contributed something on the guild they'll recognize and reward it, unlike other guilds who only cares about money.
They aren't greedy as well because imagine the shares in Pegaxy is 50/50 other guilds only share 10-20% to their scholars.
I love Gruppa and I wish I can ride with her for a longer time, I just don't know when because I am having problems with Axie Infinity. There's new update that we can no longer gain SLP on adventure once the Season 20 begins, ouch! Surely I can't reach my daily qouta haays! Axie Infinity is really annoying, the devs are all annoying grrr!
Thank you for reading.

Recent Crypto Related:
$1,240 Earned In 15 Days Of Playing Pegaxy
Bityard Is Constantly Innovating
Struggles In Buying My Own Pegaxy
Find me at:
•readcash •noisecash •Publish0x •Hive •Twitter •Telegram •Discord •email
Date Published: February 6, 2022