Username or screen name is what we are using in different platforms especially social medias, we like to have it instead of our real names or complete name. Mostly anonymous people never ever used or tell their real name in social media especially here in crypto space.
Anonymous people values privacy like a freedom, freedom to be themselves without revealing their identities or freedom to be different from their real identities. So, we all come up with username or screen name to be anonymous or to be called different in the internet..
As for me my username is not just made out of the blue, it has a story to tell. I used this "Eybyoung" username everywhere except Facebook as I made it way back when I don't know about being anonymous yet and also it's the social media that most people use to communicate with families and friends around the globe. If I used different name or a screen name they might not recognize me.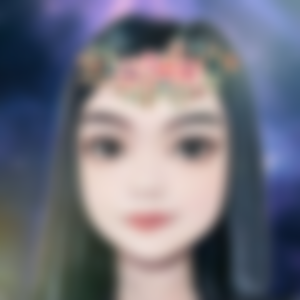 (I just like the new cartoon of my photo lol. Not really related to what I am saying here lmao)
So back to the topic, I used Eybyoung mostly in my social media accounts even my gmail.. of all the random names of the world why Eybyoung?
My mom used to call me "Ibyang" when she's mad at me before, usually in our country we have a lot of nicknames.. old folks used to call younger ones with ugly names when they're angry with us.
During my younger days my mom always scold me even for some lame reason, if you're my long time follower you already know why.. so most of the time she calls me Ibyang, until.. I get used to it.
Why was the spelling different?
I did it on purpose to make the spelling different, Eyb as Ib.. to pronounce it softly Ib is too hard to pronounce..then Yang as Young.
Eyb - stands as soft as I have a soft heart.. I might be brave but I have a soft heart, my tears fall easily when I heard or read a story that is touching or saw other people's suffering.. and I always extend my hands for help as long as I can as I know how it feels when no one is around willing to lend a hand.
Young- as literally young.. well most of you know I look younger than my age, this isn't to brag but I was referring to my heart.. I am young at heart. I still act childish sometimes, dress like teens and do silly things just like young people does but of course with limitations unlike before. At least now I know when to be mature and when to act cute, lmao.
I am comfortable with it
I chose this username as well because I am comfortable with it, there are times that we join voice calls in our day to day activities here in crypto space or any other social medias and I am comfortable when somebody calls me "Eybyoung or simply Eyb."
There are users I've seen on discord having lame usernames like "Panu Wayka" (this is just an example but almost the same I've seen in discord username) this is a bad words when it is pronounced in our language.. like cussing although it is spelled differently.
I was wondering what if someone calls that person "Hey, Panu-Wayka!" if he or she's comfortable with it, in English it's like saying "Hey, you devil!"
Some people creating username doesn't think that it would be their brand name.
That's the story and meaning behind my username.. just at least my ugly memories when I heard that nickname are now slowly fading as I made new beautiful memories by making it as my brand name.
"Hello, I'm Eybyoung! Young and vibrant, nice to meet y'all!"

Recent personal blog:
My Child(ren) Is Not My Investment
New Start Doing Small Business
It Started From $0.01 - Before I've Got $1000
What If I Didn't Know Crypto World?
Onboarded New Users: BCH Awareness
---
Find me at:
•readcash •noisecash •Publish0x •Hive •Twitter •Telegram •Discord •email
Date Published: February 18, 2022