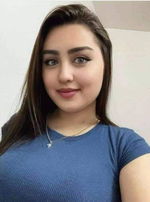 October 01, 2022
The first "Ber" month was not very productive in terms of earnings Bitcoin Cash. Though I have been trying to achieve My Goals for September. About goals, it will be my next article, here I will discuss the previous month (September).
In September I published 34 articles, whereas the goal was to publish 35. Well, if it has been making you confused, I will explain about 34 articles. September has 30 days, and similarly 5 weeks (Fridays). A list of articles is given at the end of this article. 
The goal was to publish one (01) article every day and publish a report of the previous week's activities on Friday, which will be not counted as normal articles and will be just an extra. However, on second last Friday, I couldn't publish an article due to my busyness in classes and lab.
Let's focus on the current month's report.
---
First thing first, let's discuss my earnings in the month of September first, later other things. In total, I earned 0.457276 BCH ($ 56.48 at current rate $ 123.52), which is around 0.07 BCH ($ 8.65) less than previous month.
read (dot) cash was not as productive as I was thinking and had planned, but not bad either. That may be due to the reeducation in tips or maybe not so interesting contents. In the early the Rusty was not so generous and kind, however, after mid of the month and especially in the last week it was so kind.

In read (dot) cash I earned 0.29152064 BCH in September 2022. September earnings was almost equals to August earnings. Thanks to all supporters, followers, readers, donators etc. especially @Coolmidwestguy for anytime availability. Due to these guys I reach almost 0.3 BCH.
noise (dot) cash was also not as productive as previous month was, that is indeed due the reduction in FreeTips distribution and that is why drastically reduction have been observed by lots of users.

In September I got 0.13283266 BCH in noise.cash, which is almost half of August earnings. In August it was around 0.232 BCH.
I updated my wallet in noise.app in September 20, 2022 at 15:27 (Pakistan Standard Time)

In noise.app got 0.0329227 BCH. In around 10 days 0.033 that's not bad, the highest tip I got is $ 0.05 and the lowest is $ 0.02 in noise.app.
---
Got only two (02) sponsors in September. @remona and @flapiz . However, one (01) sponsor @bmjc98 expired.
In the month of September, I got 38 new followers, whereas in the previous month (August) I got 40 followers, almost the same as the previous only 2 below.
This month I got only two affiliates in read dot cash, i.e. @Dr.IjazKhalid,@Digitalgentle, and only one in the noise dot cash ( YusraAwan )
---
---
That's all for today. Thanks for reading and for your time. See you next time or in my other articles.
Don't forget to support me, if you think this article is interesting or want more interesting articles in the future.
---
Please remember me in your prayers. Stay safe and blessed. Have a great time, and enjoy what you are and what you have.
---
Find Me on Other Platforms
|- Torum -|- noise.cash -|- noise.app -|
---
Lead Photo edited by me in Canva