Truth or Dare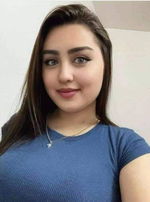 September 30, 2022
It is last my article... Yes yes it is my last article, I am telling the truth. It is a goodbye and I won't publish any more. I was talking about September 2022. Ohh... I guess you have been think I left read.cash? Naahh, why would I leave such a great forum? It is last article in September and a goodbye to September.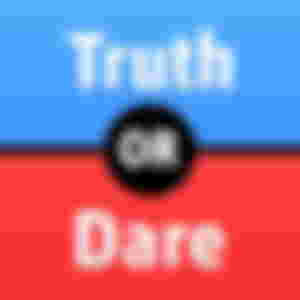 Well, have you ever played or at least heard about the Truth or Dare game? For those they don't know about this game. Let me give some details and explanation.
This game is played between two or more people, usually between two. One pick pick between Truth & Dare, another asked him/her according to the choice and asked to tell or do that. I am sure you will have understand the game. However, if didn't understand the game, you can understand and get a good from How to Play and Let's Play section.
---
If you still didn't get the idea from above. I can explain and give more detail So let's start understanding
Step 1: Person 1 asks another person (Person 2) to choose, Truth or Dare.
Step 2: To proceed further the Person 2 will have to choose one
Step 3: The Person 1 will ask the Person 2 according to hir/her choice. e. g. He/She will be asked to do or tell the truth according to his/her choice
Step 4: The interesting part is what Person 2 has chosen any of these. Person 2 will have to do what he/she asked in Step 4 (by Person 1) if chosen dare by or tell the truth if chosen truth.
Step 5: Now the Person 2 will have to do the process.
I hope you would have come to the conclusion and understood the game.
---
These are my sponsors. The first who became my sponsor is none other than my favorite@bmjc98and after her @Unity, then@remonaand the recent one is @flapiz. Thanks to all my sponsors upvoters / constrictors, commenters, followers and readers.
---
The game will be based on three rounds. You will have to play it honestly. In each round, before reading getting idea about my question you will have to pick either Truth or Dare. I hope you will do so.
Note

In each round you will find TRUTH & DARE, however you will have to go according to your choice.

Please never select the easiest part, but the honest one, because that is the beauty of this game once you pick you will have to tell or do so.
>>> Pick any of Truth or Dare
Hmmm, that's great choice, let me ask you according to your choice.
TRUTH: Tell us the number of selfies you take in a day
DARE: Don't use mobile tell morning
---
>>> You may pick one between Truth and Dare
Okay... Wait that would , that's great choice, let me ask you according to your choice.
TRUTH: Tell us the biggest lie you ever told your parents.
DARE: Read any two articles of @bmjc98, two random articles of @Coolmidwestguy and one one article of @Pantera& @Amjad_Ali_Waince (only those articles you haven't read earlier).
---
You read so far, so it means you have been enjoying the game. Okay Pick one, Truth or Dare
Ohu, I cought you.... hehehe...
Go to your choice and tell the truth or do what you have been asked to do.
TRUTH: Hmmm, What is your biggest Secret?
DARE: Upvote me with $ 0.20 or more.
---
That's all for today. Thanks for reading and for your time. See you next time or in my other articles.
Don't forget to support me, if you think this article is interesting or want more interesting articles in the future.
---
Please remember me in your prayers. Stay safe and blessed. Have a great time, and enjoy what you are and what you have.
---
Find Me on Other Platforms
|- Torum -|- noise.cash -|- noise.app -|
---
Lead Photo Source