What do I do when I open eyes or mobile?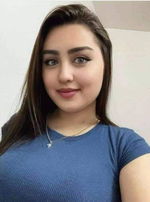 September 25, 2022
I joined NoiseCash on July 26, 2022 and after three day joined ReadCash (on July 29, 2022). Since I was on summer holidays and I had nothing to study, nothing to be worried about, nothing to do and plenty of time to browse. Before that I had been watching movies, doing and learning programming etc.
When I joined these two platforms, I started to fall in love with these, and I became so addicted to these. At the age of so young in these two platforms, I got an 0.53 BCH in one month (August 2022), which is a great achievement for me. Though seniors have been making more than this amount in a weeks, but for a newbie you can imagine.
---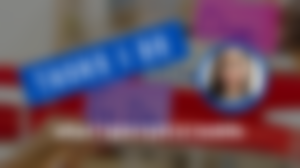 When I wake up from sleep, the first task I do open mobile. Sometimes it open one eye and see mobile (notifications with one eye), sometimes I see notifications with opening and closing eyes, and sometimes with half opened eyes. Most of the time I sleep again, if in the middle of sleep after a few tasks, mentioned below 👇👇. Let's see what do I do when I open my eyes or mobile.
Mobile Notifications

The very first task I do see my mobile notifications if I have some. I, usually, close all notifications those are irrelevant without opening those or seeing those 🤪
Received Tips Notifications

Second task, when I open mobile or eyes (when awake), check the notifications of the received tips. Sometimes, from those, I click some random notifications to see how much and from which platform I got those.
noise.cash Notifications

The next step I do, open my noise.cash and see notifications. I click notifications received against the received tips/FTs, without open those, and sometimes open a few random notifications (other than received against FT/tips)

Give some FreeTips

The next step to see some post in noise.cash and give some random users from FreeTips. Sometimes to only one or two sometimes many users, depends on the amount of FT I got/received.
Post in noise.cash

Sometimes I share some new posts. However, if I am too sleepy or already posted a bit ago I don't make new post, otherwise, I do.
read.cash notifications

Another thing that I usually do, open read.cash and see the notifications. I scroll down and see some replies first.
Read articles in read.cash

If I'm not sleepy or it is day time, I read articles. I try to read the old articles/posts first. However, if I see a notification which catches my attention, I will read that first.
Publish in read.cash

The next step or sometimes before reading articles, I do publish article or start writing, if I haven't already published one in the same day.
Check noise.app

Another task that I do to check noise.app notifications. And read a few post there and like them as well. I also leave comments on a few posts, sometimes.
Post in noise.app

I share some random stuff in noise.app, if I haven't posted in last hour.
Bitcoin.com Wallet

Another thing is to check my Wallet and see how much amount I have. I am so excited to reach 1 BCH. right now I only 0.011 BCH away from 1 BCH.
Check Crypto Market

Another tasks is to check Crypto Market. I check this current status of crypto market and to check whether the market is going up and down. For for it usually is the last task that I do in go.
Repeat the process

I repeat the same process again if I wake up from sleep or open my mobile.
---
That's all for today. Thanks for reading and for your time. See you next time or in my other articles.
Don't forget to support me, if you think this article is interesting or want more interesting articles in the future.
---
Please remember me in your prayers. Stay safe and blessed. Have a great time, and enjoy what you are and what you have.
---
Find Me on Other Platforms
|- Torum -|- noise.cash -|- noise.app -|
---
Lead Photo by Eden Constantino on Unsplash, edited by me in Canva