The random rewarder's fault!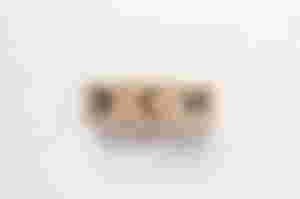 I'm beginning to lose confidence in writing. I'm beginning to feel like my articles are beginning to diminish in quality and all I have is quantity- meaningless quantity. I mean, it's beginning to look that way since a majority of my effort has been put to waste hashtag the random rewarder.
I'm suddenly beginning to feel like my writing skills are diminishing as time passes and I no longer have anything good to offer but nonsensical and extremely long and boring combination of words which are not good enough to impress the random rewarder.
I feel this way but this is not the case. My articles are actually better than they used to be when I just begun on this platform but the upvotes from rusty are saying otherwise.
I can say that rating of my articles have begun to diminish before @TheRandomRewarder based on the tips I've been receiving lately even with an increase in engagements. It's been an exact opposite of my expectation considering I've been here for 7 months plus and my engagements, writing skills, number of followers and active readers have increased drastically.
Enough reasons for me to feel like the hours spent on research, fact compilation, writing and engaging other users is equivalent to dust and my articles aren't worth anything.
Perhaps the following examples will suffice; consider the following articles-
Personal Comfort -$3.52
A Dying mother's advise -$1.79
All good and all powerful? -$1.53
Early school days -$2.31
Early school days: chapter 2 -$1.41
Ten (10) pets that ate their owners -$4.00
Ten (10) most mysterious places on earth -$2.58
Five (5) most dangerous places on earth -$2.35
Ten Most Dangerous Cat Breeds in the world - $2.10
5 ways to improve your savings! - $2.70
5 amazing facts that are false -$1.30
Ten (10) Dark recommended Animes- $2.83
.... And many more...
These upvotes from rusty are really low and a far cry from what I received in my initial months where my articles received upvotes ranging from $4 to $8 and sometimes above. These upvotes are frustrating!
I remember being a new user, putting in a lot of efforts and wasn't noticed by the random rewarder until my 11th article. It was a very fun and exciting experience as I didn't give up but simply enjoyed the process until it finally visited three articles simultaneously with titles and upvotes as follows...
Weirdest day ever -$3.08
What about me?- $5.05
Random Questions- $5.14
After which the articles that followed were very encouraging as well as I made sure to maintain the quality of the articles and perhaps raised the qualities when I could. I received the following upvotes afterwards....
Weirdest things about Nigerian universities -$10.42
Immortality now and forever -$6.87
Fear of read.cash: An August to remember -$7.98
COVID-19: over rated one, most hated one -$5.76
September, Here I come -$6.33
To be or not to be! -$4.56
The Struggles of a Nigerian University Student -$6.68
I missed the 1 Million $CATS airdrop, am I too late? -$7.36
Four Eyed Stick: My glasses and I -$7.26
Swapped $20 worth of BCH to EBEN for staking on Benswap -$6.52
The Pain behind the Fame -$5.04
Our God given right to have fun -$5.44
A stressful world it is! -$4.89
All work and No play! -$7.45
Writing on read.cash is easier than you think! -$4.74
What I want for Christmas! -$6.07
SmartBCH: Is Metamask down? (I'm not baiting) -$5.32
Red or blue pill! -$5.09
And so on....
Unfortunately, these kinds of upvotes are now a thing of the past, and all I receive are upvotes ranging from $1 to $3 and sometimes $4. With special or perhaps rare cases of the upvotes reaching $5 to $7 perhaps by mistake.
I can confidently say that my writing skills have improved drastically from when I initially joined read.cash about 7 months back. My engagement and interaction has increased as well. Being a better writer based on research, better thinker and researcher should be equivalent to a higher quality of articles written.
Better quality should mean better upvotes (tips in BCH) from the @TheRandomRewarder according to the article written by the random rewarder himself- Have I tipped you?.
According to the random rewarder's words- And I quote "The more interesting article is for the audience, the more I tip".
Unfortunately, it's quite the opposite as I get a lot of upvotes and engagements from numerous users, yet there's usually nothing to show for it from the random rewarder. Perhaps a reflection of the random rewarder's inability to follow up with it's words, or a deliberate act intended to torture my effort.
In fact, I've seen a lot of articles with barely any engagement from other users, yet they get upvoted massively by the random rewarder, almost like a "man trying to impress his girlfriend". I'd rather not mention names as it may be misinterpreted as an act of jealousy or envy. It is not so.
To quote another statement from rusty's Have I tipped you?- "Oh, and If your article's reading time is less than 3 minutes, you'll get about 10 times smaller tips from me, than people who write longer articles. 3 minutes reading time is about 600 words".
The above statement is not exactly true as I've written long and quality articles which received insignificant upvotes but have come across a number of articles with less than 3 minutes read time, some 2 and 1 minute articles but with massive upvotes from the random rewarder than those with longer and higher quality articles. Some of these articles contain nothing but one liners and some YouTube video.
Once again, this isn't an act of envy or jealousy but is written out of the need for betterment, and out of the fact that I am beginning to lose interest in writing as the time spent on research and writing isn't evident in the upvotes received.
The above mentioned anomalies begs the following questions-
Is the random rewarder bias?

Have certain usernames been configured to receive special upvotes?

Is the random rewarder an A.I or human controlled?
My opinion;
I feel the answer to question number 2 is a "Yes", considering that I have observed certain users receiving massive upvotes constantly regardless of the variation in the quality of the articles written. This I feel is an answer to questions number 1 and 2.
In lieu of the third question- I sometimes feel like it is more than just an artificial intelligence but sometimes manually controlled. This may not be true as it's simply a speculation out of logic and proper analysis of the weird upvotes I've received.
Consider this;
In the month of November, I was struggling with clinical depression and had to undergo a lot of therapy which wasn't helping. I was frustrated due to a lot of things and this depression was affecting my everyday life, including the way I handled events. I was suicidal at some point and decided to bid my final goodbye to everyone here on read.cash in an article titled I quit it all; goodbye forever.
This article was upvoted with $11.06 altogether with $10.64 from the random rewarder. This was very weird considering that the articles from the days before were barely upvoted, with article title and upvote respectively- Superman embodiment of heroism versus a stressful day - $0.82 and Writer's block and @theblackdoll's perfection - $0.73.
In fact, that month was a very frustrating one and I was basically struggling with the upvotes received from the random rewarder.
If the random rewarder isn't manually controlled, would we say it was simply coincidental to have upvoted an article where I talked about my decision to commit suicide more massively than it did my other articles?
Was it a special compensation from whoever was in charge of the random rewarder's operation for me to rethink suicide or a filthy coincidence? I wouldn't consider it the latter.
In the end, I'm nothing but a frustrated 7 month old writer whose effort and time spent is not properly appreciated by the random rewarder, but is simply being tortured for reasons unknown.
I will send an email to @Read.Cash while addressing this issue with the hopes of being replied, and perhaps seeing changes in whatever may have gone wrong since my articles are not being properly tipped by the random rewarder!
Sponsors of Kristofferquincy