June 7, 2022
It was almost 24 months ago when I stepped foot on this platform and things seemed tough to fathom. Writing content wasn't my forte back then and I only engaged here for the sake of getting tips. After a while, I found myself being hooked by this platform as I was having fun staying here. Days, weeks, and months passed, and the longer I stayed, the more I enjoyed it. From being ignorant and a noob, I acquired new knowledge as well as experiences and lessons along with the people I met from different parts of the world and the different stories I learned from them.
Little did I know that I was already establishing a name on this platform. One day I came across a post on Publish0x of a crypto-enthusiast I was following, if my memory serves me right it was @CryptoLemon and he acknowledged me as a known user of read.cash. I was flattered upon reading his reply to my comment in his article as I never thought I was that known to others. One day on this platform, I came across a post I wanted to read as it was interesting. The user was then thankful that a prominent user like me visited his article. That was I guess @Just1dood if I'm not mistaken. @akagaminoDneloy and other users said the same.
I don't consider myself as one, yet others see me as a prominent user here (I felt very old here, lol). Probably because I am quite older than them and I interacted more with different users. And that's how I established a name and gained readers on this platform.
---
Community Engagement is as vital as your purpose of blogging here.
Wherever platform you go, if you really want to build a name, you have to engage with the community. Moreover, community engagement drives social change. We interact, we meet new people, and we learn different stories from them. We learn their interests, positive and negative stories, skills, feelings, and emotions, and we eventually get to know them better. Friendships will then start to form. That's the main point there!
We do things here that we can't even do outside the digital world. We learned to socialize with others, even the introverted ones. We may not see each other, but it seems like we are just a few steps apart with a single worldwideweb-wall partition. We seem far, yet near, and just one reach away. I'm not even sure if I'm making sense here or if someone is reading this part as not all readers are reading the whole content. If you do, then give me hands up.
---
EXTENDING MY BLOGGING JOURNEY TO ANOTHER PLATFORM
As I wandered around another platform, I have seen how members of every community engage with each other. Founders make sure that no one will be left behind and writer's block won't be felt by the members while maintaining the reputation of each community.
How is it possible?
Writing challenges are given each week or month that drive the interaction between members of the community. There are several communities to choose from and you won't be running out of topics to write about. Maybe you'll only be needing a little motivation for yourself to pursue writing.
Whatever topic is given, the point there is, that all posted content makes sense and has good quality. May it be crypto-related, personal blogs, creative writing, photography, and others. Quality matters over quantity but if a writer manages to do both, I commend her/him.
Regardless of the prizes, members are participating for a reason. And honestly, that $5 or more worth of tokens rewards in other communities is just too small for a competition. But why are members joining? Because they want to engage with the community. In that way, they are building a better account as well as gaining more audience.
---
There was once an author who complained about the low-quality content of some users here, yet they were earning decent tips from the bot (please, don't get me wrong). I do understand his sentiment as he exerted much effort in writing quality content for this platform (we all do on different levels), but no one should be blamed here as the bot distributes rewards randomly based on the amount allocated per user.
But you know what matters here? Just enjoy writing and interacting with others, don't mind the rewards, rather, be grateful for this opportunity this platform gives us. Despite the sudden change in the crypto market, we are getting rewards, either small or big. That's the point! Let's not be toxic, it's too unhealthy, rather, help each other, teach each other, and build a better community while this platform exists.
---
There are different genres in writing that we could post here and that doesn't only include journalism or crypto-related writings. This platform allows us to write based on our genre, or in any niche, we are comfortable writing with. Accepted content on this platform includes:
Crypto and Finance related articles

Researched-based content (with references)

Current events

Creative writing

Fiction/Non-Fiction Stories

Personal blogs

Travel blogs

Photography blogs

Movie, song, book, and other reviews

Etcetera...
We are not in a freelancing platform wherein one must write a certain topic, not just a random one. Random articles are accepted too, but just because it is random doesn't mean it is low quality. It depends on the information or story provided in the content and how it drives the audience.
---
Quality Content is commonly defined as content having depth information and insights with perfect formatting, readability, understandability, and grammatically correct.
Well, that's the literal definition of quality content so most OG only consider those articles that contain these elements as quality content, and the random and nonsensical ones with grammatical errors are low-quality content.
Basically, it's true. However, defining quality content isn't only based on how excellent and informative with perfect grammar the content is. To give you a better insight, I took this definition by Doug Kessler.

*Reference: https://contentmarketinginstitute.com/2019/05/definitions-quality-content/
And that's how I define quality content too!
It's not just about perfect grammar and excellent content, it's about adding value to the readers and giving relevant information. For me, quality content is anything that educates, entertains, and inspires the audience (readers), catches the attention of the readers, and could stimulate interaction between writers and readers. Something that at the end of the reading, readers would learn something, or will be inspired or motivated. As Kessler said, your content may be smart, beautiful, or funny, but if it does not resonate with the audience, it isn't quality.
So before you feel demotivated just because someone said your content is low quality, put yourself in a reader's shoes and evaluate your own content.
Does it resonate with the readers?

Does it add value to the readers?

Is it relevant, informative, entertaining, inspirational, or motivational?
Then let yourself judge your own content, not others. If you think you fail to make a quality one, step up, and make your writing better. But never doubt yourself! If others can, you can do it too.
---
In celebration of my 2nd year of existence on this platform, which will happen a few days from now, I want to create a writing challenge in collaboration with the #Club1BCH.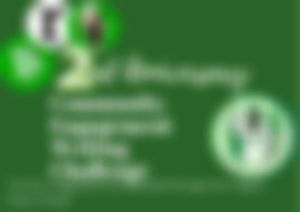 What if the prizes are too small, why would you join?
I mentioned above that members of communities on another platform are joining, regardless of the prizes. Because they want to engage, meet other members, and improve their writing skills. It will also help them build a better name while making quality content. So instead of posting nonsensical content (like what others call it) why not make quality content and participate in the challenges?
The 30 Days of Writing Challenges are pretty helpful and participating in this kind of writing challenge would unblock our writer's block. We can also make random articles about our personal blogs, things we buy online, anime or series we watch, etcetera, into quality ones. We just need to add more details and be more creative in sharing our daily personal blogs.
We are on this platform, not just for nothing or for the sake of earning. This already serves as a training ground where we could enhance our writing skills while learning new knowledge and meeting new people at the same time. Above all, this platform allows us to have fun while writing and earning.
The main topic of this writing challenge is about...
I like reading and writing random articles, but I like the creative writing too. You can include some stories such as:
Your blogging experiences

Your strategies that helped you build your name and gained an audience

Your struggles before you obtained your achievements in blogging (if any)

Does blogging help you financially or in attaining things you need and want in life?

And more stories regarding your blogging journey

And since Bitcoin Cash plays an important role here, you can say something about Bitcoin Cash and how it changed your life. You can probably add something about how you can help in BCH mass adoption, or how you could give back to the community.

You can attach photos of your proofs if you want to inspire new users.
This set of topics seems many, you might think, but no, they aren't. I'm giving these topics so it won't be complicated for you guys to think of certain stories to write about. You just need to express your thoughts regarding these topics. I'm actually making your writing easier 😅.
Put them all together in one content and be creative. I know you guys are.
All tips from this article will be added to the prize pool. And since I have quite a lot of tokens on SmartBCH and they seem pretty hard to manage, would you mind holding some? I might give some SLP/sBCH NFTs that are just sleeping in my wallet. Who knows? They might grow in the future.
This is still a surprise and the specific prizes will be posted one of these days. Don't expect too much though, I'm not a whale and the market is still down 🤣🤣.
For now, start drafting your entry and enjoy writing! @PVMihalache and @emily2u volunteered to be the juries. Thanks a lot guys.
DEADLINE: June 17
Good luck 😉
If you want to donate some for the prizes, feel free to drop some 😉. I would appreciate it very much. Gracias!
Visit the Club1BCH discord channel for upcoming updates.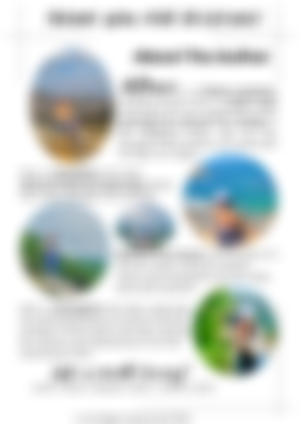 Follow me on: