30 Days Writing Challenge from Somewhere | Day 16
07/08/2022
---

I got caught up in other tasks before bed time, so I could not write. Yet, then again, I know I promised to write one blog a day, so this is me making up to all the days I've missed.
I have checked again, and I noticed I am already on my sixteenth day of the 30 days writing challenge. Funny, because I started last May or June, as far as I can remember, but I am still halfway through.
Day 16th talks about a specific person I miss. Honestly, there's more than just one person I miss right now, and they are my college friends. We are still in touch until now, and I can say our friendship already lasted for more or less seven years.
Due to each one's busy lives though, we could not set a proper time to get together and not think of work and other responsibilities. Our group chat would be noisy one specific night, when everyone's free. We would set time and place for possible meet up, but then we could never fix it. It all ends up as writing on water.
One day, I'd love to be with them, when I am free of all current burdens and deadlines I have to bear. Hopefully, soon. I've been wanting to have a relaxing week for once. Recently, it's always been work, work, work.
Our bonding is not that grand whenever we meet. We'd eat out on a nice restaurant majority chose, have a karaoke when there's any at the place, and a little bit of shopping when we still have budget left. Of course, lots of taking pictures, because we never know when will we be able to meet again.
Most of the time will be spent talking about life, our sentiments, our little complaints, fun "chismis" (or gossips lol), and about adulting. Goodness, I have a lot of things to talk about. I am so ready with all these stock stories I have up on my sleeve. The only thing needed is us meeting one another again.
Okay, this is just the first part. Lemme now go to something a bit deeper. About that certain someone I miss.
---
If we're gonna talk about a singular person, that would be me. My old self, specifically.
Even though what I am now is a product of all my experiences, someone better than before, at least in maturity and status, capabilities, and skills, I still think from time to time of my younger days, where I don't worry much about things.
Back then, all that I worry about are food, playtime, studies, and sleep. We were also poor back then, so you can say that I struggled financially in the past. Yet, I can say those precious years are still happy ones, because we are all working hard together, I am so motivated with everything I did. I am more active socializing, and more confident with myself.
I played lots of games, and made lots of friends. Studying was both fun and challenging. Younger days were filled with bliss and memories that makes me smile from time to time.
It must have been due to getting older that many things don't excite me as much anymore. My thrill towards new places and new people has decreased so much, and I became more self-conscious to some point that becomes unhealthy.
I read from somewhere that we must enjoy many things as long as we're still young, because once we get older it is not as exciting as before, and heck men, they are indeed right!
I am kinda regretful I missed my chances of visiting a dream amusement park when I was younger, or trying out some cool places to do some skating even I don't know how to, because now, honestly, even I may have the means to do so, I am not that in the mood to go.
So yeah, there you go, the tip of the ice berg. The one of the many, many reasons I feel like I miss my old self. However, that won't change the fact though, that I am still thankful, and somehow proud, of my current self. It's still me, just more mistakes, more lessons, more experiences, more heartbreaks, and better growth. Maybe less fun, less happy, but still the better version of me. And hey, it's not yet late to make adulting years fun, right? Let me just make more money, enough to bring myself out for nice adventure, to bring back my happy-go-lucky self again.
After all, it's not bad to feel young once in a while, right?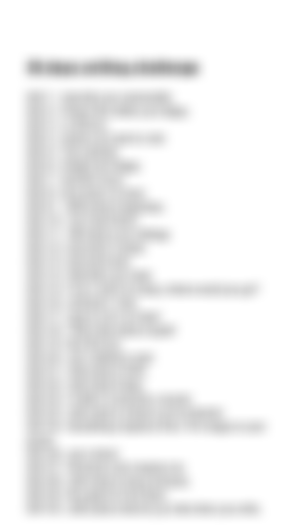 Thanks for reading! Here are my previous entries:
What do you think about this article? Show some love! Feel free to leave a like, comment, and share it to your friends! If you want to support me in a different way, be one of my sponsors! This user loves sponsors! 💯
Lead Image from Unsplash