30 Days Writing Challenge from Somewhere | Day 2
05/11/2022
---

A brief summary of the day, as always. Normal day at work, and I could do a better job because I got to sleep more. I made sure to really fight the urge to stay up late, so I can benefit from it. Thank you, self, for disciplining yourself. I am not satisfied yet, though. Gradually, I want to achieve that 9:00pm sleep time, for now it's still impossible.
I printed out some materials relating to the big thing I will do sooner or later. The amount of stuff to study kinda scared me, but it's now or never. I gotta do this. Well, about this one, I'll be sharing the details soon, once I finalize it. A few more push and convincing, maybe I'd just go ahead and DO it. Dang, just thinking about it makes my heart beat faster.
So, yeah, let's change the topic before this goes to anxiety.. in three, two, one.. Let's go!
Kinda familiar again, right?
Yes, because I remember also writing an article about it a few months ago. But as I said in that blog as well, my source/s of happiness change from time to time. As far as I can remember, I already talked about my loved ones, music, among others. You know what? Let me just put the article here, for you to read.
Here are some things I was not able to mention. Comment down below if you have the same thoughts as me!
As I grew older, I realized the value of celebrating small achievements, and how it makes me a happier person inside and out. Small things may not matter to other people, but as long as it accumulates, and we live while appreciating it, this actually does a good job in making us happier people overall.
Little milestones already make me happy, such as finally achieving the amount of savings I planned for, or planking for two minutes every morning, finishing a daily journal after lots of days not writing, and more! It gives me such unexplainable satisfaction knowing I could still finish these activities, even I am not at a hundred percent motivated to do so.
Being able to publish an article even after an exhausting day at work, is also something that makes me happy, in a way that I know I could sleep well, knowing I still did something productive even my mind and body are tired.
I am not that big of an eater, actually. I generally eat in small portions, and stop when I feel full. I got this quality as I grew older—I was really an active eater on my younger years, that's why I'm quite a bit leaner and bit chubbier than my siblings. However, as I grew older, I became more conscious of my weight, maybe that's why managing the portion of what I eat became like a habit to me, that sometimes, mom would scold me for "under-eating", to which I can say absolutely not! I am not the type to starve myself, I just know how to manage what and how much I eat. Well, some elder people are just not really that educated about how nutrition and diet works. Most of them that I know have this mindset:
Eat more = Healthier and Stronger.
Duh. (Eye roll).
But why did I add this to my list? Because I am a bit of a different person when it comes to my favorite foods! Sometimes, I even forget the principle of controlling my intake, especially when I enjoy it so much.
So, what are some of my favorite foods? Vegetable dishes, fried chicken, pizza, ice cream (most fave), milk tea, mocha cake, etc. and more sweets! LOL.
Just give me an ice cream, and it already brings a smile to my face. And yes, I prefer vegetables to fish and other seafoods. Sorry, I ain't really a fan of seafood, even my family knows that. I still do eat them, but I'd definitely choose other dish if there's any.
Whenever a new piece is added to my little collection of clothes, I am over the moon. I don't care if they were thrifted or cheap, I can be happy as long as it fits my style.
It's actually one of my life dreams to be able to spend on my clothings without much worrying about my budget, so yeah, you can say that it's one of the things I aspire to have that's why I wanna be rich, haha!
I am not that person that looks for branded or whatever, though. If I like it, I'd buy it, regardless of the price. I won't mind saving just to get that pricey limited edition shirt I love, or spending a few pennies over a high-quality pants I saw in a small stall in town. I am that type of person. Anyone like me?
I only got to be more expressive when it comes to wearing what I want, when I got a job. And when I did, it made me more confident about myself, as I got the freedom through my own style. Again, I am not a fashionable person, but I can say I liked exploring different styles, and wore whatever fit the vibe I want for a particular day.
Wow, so yeah, money ended up in the list. I know you may now be thinking, money does not buy happiness, and I completely agree..
But I still had it on my list, because having enough money makes life comfortable and happy. It eliminates reasons to be sad and anxious, so therefore, it makes me happy.
I am not in the stage of being completely financially stable, though. And I always work for it. Maybe some years from now, if I get more courageous enough to take on new things, because more risks equal more rewards.
One obvious and relatable situation I can tell y'all is how excited I become whenever certain months come, months of which we are supposedly get some incentives, bonus, and other similar stuff. I am sure I am not the only one. I know that y'all also get excited hearing things like 13th month pay, dividends, interest income, and other things. Right?
Therefore, yeah, it's not money itself that makes me completely happy; instead, the assurance, comfort, and convenience money contributes to my life are the main things that make me happy. Just to be clear.
Maybe it's 'coz I am an adult that having enough amount of rest and sleep is quite hard to achieve now. A few hours of taking a break causes me to feel guilty, rather than give me energy. Adults out there, high five! I know I ain't the only one!
There are specific days when I have no other things to do, so I can sleep, but my thoughts won't let me.
That's why, don't be surprised that this gets into the list. If you're a regular visitor of my blogs, you already know by now how I celebrate whenever I get enough sleep time, how I brag about it like I won an Oscars or something, because it's a big deal to me.
If I only realized earlier how enough amount of rest and sleep contributes greatly to our physical and mental well-being, and to our productivity and performance as well, I should have slept a lot longer in my younger years. We really do understand adult people only when we are also adults ourselves. Regrets.
You might be confused, but even though I shared TMI about my adult life matters, may I remind you again that I am talking about the things that make me happy. That's the Day 2 Topic, remember?
Reading back again, I realized, oh how much time has passed. If I'd ask my younger self about this question, I'd most probably talk about toys, playground, strolling in the mall, or playing in the rain, and other nice things, that a child enjoys. But now, I noticed how it has changed to simpler things, more like abstract ideas, than material ones. Have you noticed it, too?
This is reminder to me, too, that I am not getting any younger. I am really an adult now, who has to up my game, so I'd not be left behind. But of course, I still have to find ways to be happy, and enjoy living in this hustle-filled journey. I am not the only one fighting my own battles, anyway. There are millions, even billions of us, who always try to live each day, and make a positive difference.
It gets exhausting, yes, but may this blog be a little moment for us to be reminded of the precious moments, things, or experiences, that make us smile from time to time. Life ain't always hard and dark, after all? Yes or yes?
This has been my fruitful blog for tonight. Let me know your thoughts and insights by commenting below. I'd love to share some talks with you.
Until next time, and thanks for reading. ❤️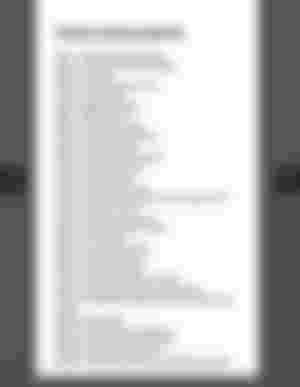 Here's the Day 1 entry of mine. (Describe your personality).
---
---
What do you think about this article? Show some love! Feel free to leave a like, comment, and share it to your friends! If you want to support me in a different way, be one of my sponsors! This user loves sponsors! 💯
Lead Image from Unsplash