30 Days Writing Challenge from Somewhere | Day 5 (Part 2)
05/16/2022
---

So, this is still my Day 5. For a bit of a flashback, my entry to the fifth day topic was too long to compress my thoughts in one article, so I had to split the blogs into two. The day 5 topic was about my parents. In the first part, I wrote about my mom. Here it is, if you want to read it first. I got you.
Let's not go to the next half!
My dad's younger by almost two years compared to mom. He's not a tall guy, (we got our tall qualities from mom, obviously) but father's one of the most hardworking people I know. Among all of the people I met, he has the least tendency to complain, no matter how hard are the things he does.
He seemed to not know the word rest, especially when he's still the main working man of the family. He did not have a nice blue collar job, but he still did his best in providing for us.
I am trying my best to not be emotional as I look back to father's hardwork. We all have suffered during those years, primarily financial in nature, but he suffered the most.
Father used to work as a helper in a junk shop. For almost nine years, he worked as someone who buys and sell scrap, and he went throughout all the streets of the town daily, along with his pedicab. Rain or shine, he did not have an umbrella, nor anything to protect him from the prickly heat. It must have been the hardest during the summer, where he was cycling in the roads, facing risks with the other rulers of it, such as the jeepney drivers, motorists, and others.
I never heard him complain. He suffered in silence, because his only priority was to bring home money, no matter how small or big it was.
Among everything, it's Father's hardships that made me the most eager in finishing my studies, regardless of financial difficulties. I promised myself to never let father work like this all throughout his lifetime. Thank God, he let me achieve that.
I remember my highschool days when all of us three siblings would go to school without lunch, because the money's not enough to prepare such foods. And before lunch time comes, father would drop by the school gates to bring our lunch. We had nice days, where we'd enjoy chicken curry, and on some days, we loved eating those streetfoods as viand, like kwek kwek, or hotdogs. We were always thankful because father never let us starve. Looking back, he must have many cases where he brought us such lunch, but he never ate anything for himself at all.
Goodness gracious, I am crying this early in the morning, I am sorry. Our past filled with hardship still never failed to bring tears to my eyes, especially now that we're living at least a little more comfortably. I am thankful, we are blessed to have overcome such poverty.
By the time I was a few months to college graduation, father's heath gave up. Due to the dirty nature of his job, plus his bad habit of smoking, he had an infection to his lungs and liver.
Yes, my dad is the most hard-headed when it came to smoking. No one in the family was able to convince him into stopping smoking. As I remember it now, U used to hate him on those occasions I saw him lighting up a cigarette.
Dad complained of excruciating pain in his abdomen area for days, so he had to be confined in a hospital. But the medical assistance in the Philippines is always slow for us poor people, so dad painfully waited for almost three days, looking for hospitals in Manila that would accept him. In his side was only mom. No one helped them. Where are those supposed real friends? None, nada, zero.
I was already studying for the hell months of evaluation exams in my program this time. I was staying in a dorm near PUP Sta. Mesa, Manila..I only got to know about my parents' situation when dad already was confined to Jose Reyes Medical Center. I found out about it on our Messenger Group Chat. My dorm mates saw me breaking down, while my hand trued to cover my mouth in mixed emotions of worry, anxiety, and sadness.
Year 2019 still felt like it's recent. The memories are still fresh, and still have the ability to pierce my heart as it did three years ago.
Dad was confined for almost four months, and those months felt so long. He was already thin but he got thinner in the hospital. Mom and I took turns in guarding father in the hospital, but it was mostly mom. I just brought books with me to study in the hospital. Writing this made me feel proud of myself. I did well, after all. I was so strong to handle it all. And so are my parents. I love them so much.
None of the family members slept with peace during this period. I was juggling pressure with the desire to pass the exams and graduate no matter how hellish the situation is, and the pressure to pray and assist in making my dad live linger by taking care of him in such condition. My mental and emotional well-being were at a mess back then, and thankfully my physical body did not give up. I am not a coffee person, but coffee made me alive during this period. Mom lost lots of sleep and her chances to relax because she took care of dad the most. No one dared to assist the family, it was all us. My older sister was the only one providing for all the expenses, as in everything, especially because dad was bed ridden. Good thing I had some scholarships that helped me lessen the burden for school expenses. Sis took care of my dorm rents, school expenses of my brother and I, and the hospital expenses, too, of course. Everything. And my brother, my poor young brother, the youngest in the family, had to learn independency that early, as he was mostly alone in the house. Mom, Dad and I were in Manila, my older sis was working either on night or day shift. I remember my younger brother sharing me stories of him experiencing sleep paralysis, especially on nights he slept alone in the house.
You can now see and prove in this blog alone that fathers are the foundation of a home. We all crumbled when he crumbled.
My father is strong, he is a brave heart. One of the most humble persons I've ever met. He deserve the most comfortable life along with mom.
Until now, I am still working hard to be that someone I dream myself to be. Someone who can treat the whole family to nice vacations, travel through places in the world, and not living in worries, especially about financial. I think we suffered enough, and they all—we all deserve to live life more in a relaxed manner now.
Thank you, Lord in advance. Because I know you are now working your plans in us. I see a wonderful future ahead for all of us. Thank you, Father God. My father in heaven.
Oh, well, this has become so long I guess. I hope it did not bore you!
As always, I am excited to read yours, join it now! Here are the 30 suggested topics.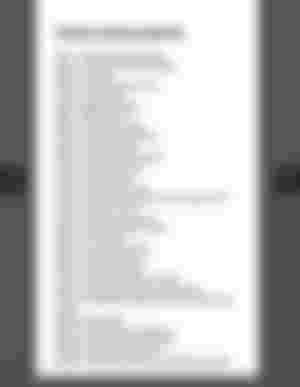 ---
---
What do you think about this article? Show some love! Feel free to leave a like, comment, and share it to your friends! If you want to support me in a different way, be one of my sponsors! This user loves sponsors! 💯
Lead Image from Unsplash