30 Days Writing Challenge from Somewhere | Day 14
07/04/2022
---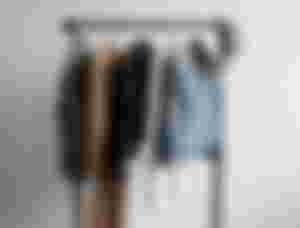 Day 14 of the 30 Days Writing Challenge talks about STYLE. It did not specifically tell style of what? Style of writing? Style of living? I just assumed it refers to fashion. I am sure it's about one's fashion style.
If you're gonna ask me what my style is, I'll give you these specific descriptions to give you an idea. Maybe you're like me, too? Let's see.
Comfort before everything else!
I could feel like looking all stylish when I want, yet I can make everyone shocked if I look lame because of my choice of attires sometimes. Sometimes. Especially on weekends, I don't really care about going out while my hair's still undone, nor my face not washed yet. Comfort is the priority haha!
Anyway, for me, even an outfit looks heavenly, I'd still choose to not wear it if I feel a hint of discomfort. Examples are clothes with itchy fabric, fitted clothes that may reveal too much skin, etc.
Oftentimes, I wanna feel like the most beautiful person. Or like a model going on a runway. Sometimes, I don't feel like dressing up, and that's okay. As long as I don't go out naked, it's fine!
Whatever makes me feel confident
If I can see myself gaining more confidence wearing a particular piece of clothing, I get it, regardless of the price. It has been proven that when we feel confident im what we wear, it makes us feel better and appreciate ourselves more.
Changes from time to time
I have no particular, unique style. It still boils down to that one stated point—my style is dependent on my mood.
My subtle form of expression
Everyone knows I am not an openly expressive person. I can fade into the background because of how lowkey I am. Through my style, I get to put in details that makes me feel more me, without having to speak it out in words, nor actually talking to people. Just seeing people taking notice of my style is enough to make me feel seen.
I don't care much about brands
Yes, I don't. I even LOVE buying thrifted clothes! Trust me, quality is still top-tier! Brands are just merely names for me, that increase value.
If it looks good, I will still take and wear it, even it's cheap nor expensive. I got very few expensive clothes, some not even reaching $25 each.
---
These days, this/these is/are my favorite sets of combination:
-Oversized shirts (preferably black or any neutral color)
-Not fond of fitted crop tops, I prefer loose ones, where my tummy can breathe
-Wide leg high-waisted pants
-If I wear shoes, socks must be similar to the color of my top or pants.
-But I honestly prefer sandals or slippers than closed shoes. I don't like having my foot covered for long, I want it to breathe too.
-Accessories? Not really focused on them. But whenever I am in the mood, I go for earrings, necklace (rarely, it makes my neck itchy), and of course, my favorite wristwatch, the watch sometimes makes everything look better like magic, I don't know how. Kidding aside, if only I have a straight and not so frizzy hair, I prefer it to be cut short and not tied. In my current situation, long or short hair, it's just in a ponytail absolutely 99% of the time. Boring. But comfortable.
I could only focus on my style when I got a stable job. When I was still studying, I only wear what's bought or given by mom or her friends, or those that I can buy when we have extra budget for new clothes. Some are those not anymore used by my older sister (yes! I know I ain't the only one here haha!) These clothes are polos, normal shirts, few long sleeves, and mostly skinny jeans.
I am not really into skinny jeans now, even I still wear them. I just prefer wide leg pants as they make me more comfortable, as well as I feel that they look better on me.
Here's the part I've been wanting to share. I rarely wear dresses. And when I say rare, I mean, maybe once a year or something. Skirts, I do wear them, but I also won't if there were other choices. The reason, I am not that careful whenever I sit or walk. If you see me, I always forget to sit in a way that what should not be seen be hidden. Knowing this about me, it caused me to just feel overly conscious whenever I wear skirts or dresses, therefore, it's not comfortable for me. Moreover, I have insecurities about my legs. They have plenty of scars, and uneven skin tone. I am not confident of showing it out in the open, despite them being long and a bit on the slimmer side. So, yeah. Maybe if I gain the confidence, I'd wear dresses more often. Definitely not now. Someone, give me flawless legs please! On a serious note, I am still thankful for my legs who work hard for me everyday. Self-hugs!
I said just previously before writing this that I am not in the mood to write relating to the 30 days challenge, but here, I still did it! Haha!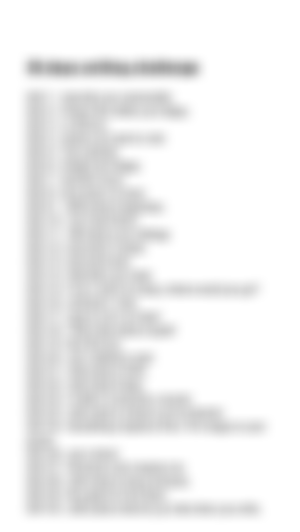 This has become so ling, I think. So I'd not make this outro part any longer. See you on the 30 day writing challenge entries! Enjoy!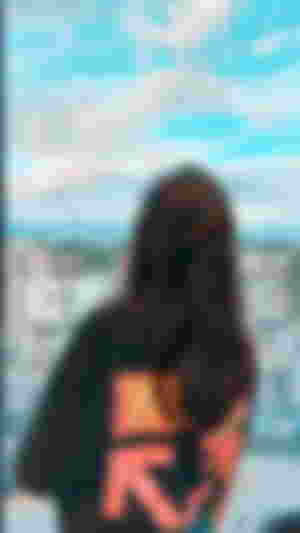 What do you think about this article? Show some love! Feel free to leave a like, comment, and share it to your friends! If you want to support me in a different way, be one of my sponsors! This user loves sponsors! 💯
Torum

Find me on Appics! (Username: Ellehcim)
Lead Image from Unsplash