Another What if adds to the list.
07/06/2022
---

Regardless, let me ask this because I am curious. Do you also like scribbling some words or phrases, or poems in your notebooks whenever you feel like it? I do. Even it's just about random things, or as deep as expressions of how I really feel, writing it down through some divided collection of prose makes me feel better.
This happens especially when my thoughts are too loud I start hearing my actual voice in my head shouting, or whispering in an aggressive manner. Thoughts can really keep a person awake throughout a whole night, and I am a living proof of that.
Thank God though, because prayers and meditation really helped me survive through all these moments. Right now, I can say I am fine. I am fighting well, I am surviving well. I am a courageous warrior of God.
Since tonight is one of the nights when I feel too tired to even start a mind-provoking topic, I am asking assistance from my big notebook, for some ideas to publish. And I found this page where I wrote some deep sht (in my perspective).
It's even funny how reading it again felt familiar, not just because of the mere reason I am the one who wrote it, but because it also helped me remember memories relating to the theme of the piece. In a sense, it's a cute De Ja Vu.
I am not intending to make this lousy introduction any longer. Below is the piece I wrote weeks or months ago. I hope you'd enjoy it. And understand the emotions along with it, try to interpret it and give your own side to it, I'd love to hear from you.
Here it is.
---
What if there really is a place
That can heal what medical professionals could not?
That if someone goes to this place
All deafening voices will suddenly shut up
And leave for real?
All wounds will eventually heal
Without having to wait forever?
Imagine a place like that exists
Where I'd just go there
And feel better
Without having to resort to quick repairs
That do more harm than good.
Then maybe, we don't have to
Do things we are not supposed to do
Just to give us some sort of distraction
A temporary escape from the sickness
that has no cure
I heard that happiness is not the same
as being distracted from sadness
Because happiness is real
And the latter is nothing but
a random taste of heaven
Before life gives a whole feast
of hell the following year.
So imagine there's a real place that heals
All kinds of brokenness
And frees from shackles of the past
And breaks the chains of future's terror
And removes all things ugly
in the present...
I see two possibilities
Either it'd be full 24/7
More in demand than night clubs
or movie places, or amusement parks
where people usually seek happiness.
Or maybe, it'd be empty, somehow
Because people are either afraid
to reveal their brokenness
Or either too embarrassed
to accept that they are
sad, and hopeless.
It ends!
What do you think about it? Any inputs? Please comment them below!
Anyway, a quick portion to show my gratitude to everyone who continues to read from me. All of you are appreciated. One more thing, to my loyal sponsors, from 20 or more people, down to less than 10, and I understand, it's due to the BCH situation.
I do hope that we can all go back to the better side of blogging soon, so please go to the moon, Bitcoin Cash! I also have most of my sponsorships suspended, because I don't have enough finds to keep supporting my favorite authors, so I apologize for that. Rest assured though, that when everything goes back to normal, I'd renew all of it, I never did cancel anyone, so far. Just suspended.
To my 351 subs, thank you so much for putting your support in me. I hope I could mention y'all one by one. Let's keep supporting each other and be patient until everything gets better again. I feel that it's soon. The bull run just got a few time delay, it will bounce back soon!
Thanks for reading from me, and I hope you'll always stay. Until next time!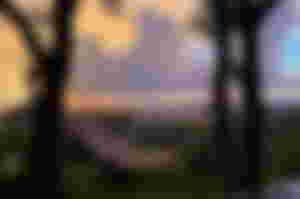 What do you think about this article? Show some love! Feel free to leave a like, comment, and share it to your friends! If you want to support me in a different way, be one of my sponsors! This user loves sponsors! 💯
Torum

Find me on Appics! (Username: Ellehcim)
Lead Image from Unsplash