30 Days Writing Challenge from Somewhere | Day 1
05/10/2022
---

I will show the photo in the latter part of this article. You are free to also do this, if you're bored, or want some fun and interesting challenge.
It's already 08:38 p.m. right now in my place. What about you? As I shared in my noise.cash post earlier, I promised myself to sleep early, because just a simple reduction in my supposed sleep hours affects me badly. A small change, yet a big impact. It affected me in a way that my eyes felt so dry, my body seemed so heavy and lethargic, and I am not in the mood to really work, but of course, I still did, because I had to.
Therefore, rambling all of those that you did not even ask for, I'll work it out in a way that I'll be done within an hour. I am practicing myself to write with a more challenging time limit these days, so writing even after a tiring day at work won't be tedious and dull.
You read it right. First day of the 30 day challenge, and the topic is not so surprising. Somehow, it's like an introduction to the following days to come.
Since I have shared way lots of stuff about myself for the past year that I've been blogging here, let me just share some characteristics of mine that I may not have shared here yet. Oh, well, that's kinda hard, so maybe there's a possibility that I might actually repeat some things I said before. So, yeah, whatever LOL.
I am an introvert, yes, and if you obviously know it, congratulations! I am both proud and open to say it, as it's more effective in making others around me understand my need of personal space in most times. If they know my introverted personality, then they'd not feel like I am driving them away, nor I am being rude (though there are still lots who misinterpret me, maybe because they still aren't educated much about what introversion really means).
Even with years of practice, it's still quite fast for me to exhaust my social battery when around lots of people. I remember that particular day last year where my college friends and I had an awesome date inside a mall, to catch up about life because we all are now busy, and just some several hours of bonding an lots of fun with them, it seemed like I shut down and listened to all of them talk through the phone with another friend who could not come. They all thought I am not feeling well, but I am actually socially-drained. Thankfully, that time, half an hour was enough to charge my social battery, and I could talk and laugh again.
Given this things I shared, you know by now that it's tiring for me to always talk and talk, unless it's about a field I am really interested about.
Moving on, I can also say that I am quite an independent type of person. Though absolutely, not a hundred percent. Whenever I can, I try to settle things alone, and ask for help whenever it's just too much to handle. This is also maybe one of the reasons why I always feel left out. There are lots of times I notice my friends sometimes forgetting about me, or maybe it's just my perspective. Whenever there are activities to do, there are certain situations where I feel like I can't talk to someone about my questions or confusions. It turns out people around me felt like I can do it, and that I looked like someone who does not need help.
Okay.. it's not like I don't want to accept help or something. Actually, I even appreciate it if someone offers to do so. I just assumed that maybe they have lots of evidences on their side that proved that I am someone who can really manage alone. My take on this, again, not a hundred percent. I kinda agree that I somehow prefer doing things alone, but I am also someone who'd love to feel like I belong! Like, you know what I mean? It's so hard to explain, whatever!
Let me just talk about another quality of mine. I am someone who always tries to not make any mistake. I dare not say I am a perfectionist, but whenever I try to explain this side of me, people immediately call me as someone like this. You judge. I'll start.
When trusted with responsibility, especially major ones, I always make sure to the best of my efforts that everything goes well. Not a mistake is made, and if there would be, it must be solved before anyone else discovers it. I pay attention to lots of details, that, honestly, not worthy of attention most of the times. I overthink. I have lots of what ifs. I deny everyone's compliments because their compliments equal additional pressure and expectations of me, and I absolutely hate that.
I can't move on quickly from mistakes, especially when it's known by the people that trusted me. Even if they say that it ain't a big deal—even if I agree to what they say and act like it's not something worth being so upset for—it's the opposite when it comes to my mind. I always rewind that very same mistake, and beat myself up to it. And the only time I would stop is if I was satisfied that my succeeding actions were enough to, you know, overpower, and erase that mistake (erase, which is, in reality, close to impossible, if you know what I mean).
This character of mine is both a strength and weakness, if you may agree. It's a strength, in a way that I know what's trusted in me, is in good hands. I always try to put my best in everything entrusted to me, especially if it's from the people I look up to. I may not perform perfectly, but I try to make it impressive, and satisfying to myself, as well. In short, the outcome is always good, if not the best.
On the other hand, it's also a weakness, because it brings out the greatest overthinker in me, it always causes me to unconsciously bring down myself, doubt my own abilities, and really levels up my anxiety.
I can admit I am someone who has fears of getting out of my comfort zone. Even if I don't like what I do, as long as it does not pressure me, it's okay that I stay with it, rather than, face anxiety always, whenever I take risks. I know staying in the comfort zone is not healthy, especially in the long run, so even I am aware of this quality of mine, I make sure to find ways to alleviate this tendency. My ways are doing some things I don't normally do, convincing myself that I can do it, and reminding myself, too, that I will not grow unless I level up my game. And I know doing so requires stepping out of that stagnant way of living, setting goals, working on that goals, and always aspiring to improve each day.
I still have a lot of things to say which will perfectly describe myself, but it has been so long, and I am afraid I may bore you with it. But I hope you still got to know me a little bit more.
And if you somehow relate to some characteristics of mine, don't hesitate to comment down below, and let's talk about it. You may also ask me some questions, if you want, and I'll try my best to answer it.
So, what now? Do we have similar qualities? If not, how would you see me knowing I have such characteristics mentioned above? I'd love to know!
For now, this ends my writing session. Time check, 09:11 pm. I'd go back in a bit and revise this whole blog, and say goodbye for now, as tomorrow is another day.
Oh, and as promised, here's the not-so-high quality picture of the 30 days challenge. Again, feel free to do this challenge, too, if you want. No deadline! Tag me if you want.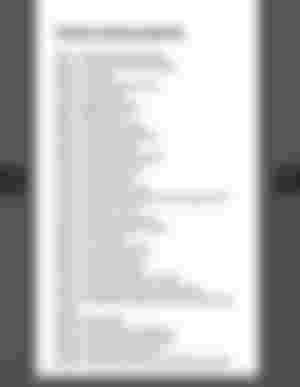 What do you think about this article? Show some love! Feel free to leave a like, comment, and share it to your friends! If you want to support me in a different way, be one of my sponsors! This user loves sponsors! 💯
Torum

Find me on Appics! (Username: Ellehcim)
Lead Image from Unsplash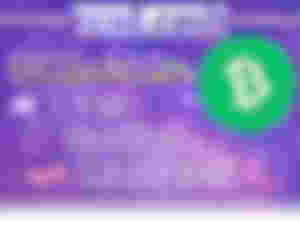 Enjoyed this article?
Earn Bitcoin Cash by sharing it!
Explain
...and you will also help the author collect more tips.