I'll Win You Back.
07/03/2022
---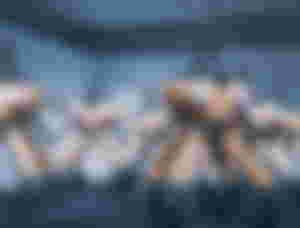 I have given you every reason to give up on me. I was full of grateful words towards you, especially on times I enjoyed your abundance. Those were all real though, my expression of gratitude. Whenever I can, I always want to express my appreciation towards having met you, and letting other people know how greatly you have helped me.
However, I know there were inevitable changes that I underwent. I was not as sweet as before. How lonely you must have felt. I know I missed a lot of opportunities to show you off and make the world know more about you. You see to it that you greet me in any way you can, but at some point, multiple times, as a more accurate way of saying it, I lost interest. You did not give me any reason to get tired of you, yet I did it myself.
It was such a bad decision of me to take you for granted, when all you ever did was to be a blessing to me, bringing me to places I've never been before, meeting people I never expected I'd cherish, and even allowing me to learn lots of things at my own convenience.
You never showed me any sign of jealousy. You've always been patiently waiting for my visits, which I used to do multiple times a day. I remember those days when I am still new and so inlove, that I could not take you off my eyes. I could not stop myself staying by your side, until it's late at night.
Now, things are not the same as before, and it's all on me. I let the hustles of this world overwhelm me, and I tried to find rest in other havens. I forgot about you, my very first after a long day at work. I am sorry for the many times you felt ignored or neglected. For the record, it's not all those times that I intentionally did that, I chose to give myself more time.
And as of this moment, I am here again. Trying to win you back, the second time around. I'll do my best to make you like me again. I'll make sure I'll be one of your favorites again, I won't stop. I won't give up until you'll give in and embrace me with your warm welcome again.
It's now my turn to be patient towards your resentment. Until such time that you can smile at me again, I'll continue writing to you, catching your attention, and remind you how worthy I am of your love and attention.
It's yet my second day, and I know I am still fat from deserving of your blessings. This is the start of my quest of regaining your trust.
I'll never lie about saying this one thing. I missed your visits, your sneak peeks once in a while, especially your grand gifts whenever you're in the mood. Your presence is enough to lighten my day! Please come by often! I won't mind you showing up every minute, or even every second. I'll make sure to welcome you every single time you come.
I missed you, Rusty! Please be touched with this fun letter I dedicated only for you.
And it's about everyone's best buddy, Rusty.
I missed writing letters, and since I have no one, no real person to write a letter to, I just randomly thought of sending a letter to my fave read.cash buddy, and everyone else's beloved bot, Rusty the rewarder!
I wrote this after finishing all other nightime routines. I did not notice the time, yet I enjoyed the day because it was a productive one for me. How did your day go? I hope we all had a wonderful day. Just a little bit more of a sharing before I conclude with this blog, I hope I could dream pf something with a relaxing theme tonight. Like a vacation somewhere, traveling, or with people I like. Even just in the dream, I could experience these things. Dreamland, make it happen!
Anyway, back to the main concept of this blog. Heya, fellow read.cash users! This is from someone who started here for over a year ago. Someone who's not so active for the past few months, but still stayed and published whenever she can. I know it's not the same as before, when we talk about the rewards, upvotes, engagement, among other things. But I hope it won't discourage us to continue our read journey, until such time comes everything becomes abundant again.
I encourage everyone to still stay and make this community a happy place sharing the love for BCH, along with other different-themed, but helpful articles. You know very well that it's us who makes this site still alive.

What do you think about this article? Show some love! Feel free to leave a like, comment, and share it to your friends! If you want to support me in a different way, be one of my sponsors! This user loves sponsors! 💯
Torum

Find me on Appics! (Username: Ellehcim)
Lead Image from Unsplash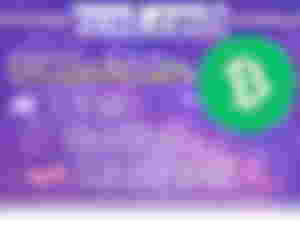 Enjoyed this article?
Earn Bitcoin Cash by sharing it!
Explain
...and you will also help the author collect more tips.