30 Days Writing Challenge from Somewhere | Day 3
05/12/2022
---
I am still jamming along the beautiful song as I started this blog. Written above are the english translation of some of the relatable lyrics of my favorite song.

Anyway, today is my 3rd streak of the 30 Day writing challenge I recently started joining. I am always inviting everyone to write along with me, to help us with the ideas or topics to write about. Personally, it has been a great help to me, who's been in a slight lump. Well, what's the third day all about? Let's see.
Right now, I am trying to dig into my memories and select one that stands out to me, and easier to write about and explain.
Aha! Why don't I just continue the long paused mini-series of mine, right? Do you know what I am talking about? Yes, my mini-series about the concert I recently attended. One of the best experiences I had this year, and in my whole life as well. The SB19 Dunkin' solo concert held in the Smart Araneta Coliseum last April 23rd. Due to internet problems, I could not keep up with the blogging style where I had to upload many pictures, high-resolution ones at that.
So, to let you catch up with the previous parts, I will compile them below. Enjoy!
The parts above are where I shared about the planning stage, travel experience, and other pre-concert events. In the preceding parts, I was also able to share the other acts that performed, such as Yara, Matthaios, and Kaia, as far as I can remember. And I also introduced SB19's opening act.
I think I stopped with the calling of houses part, specifically Jah. I have explained about the houses thing in the part 3, you can read it again, to get an idea.
The other four members, Josh, Pablo, Stell, and Ken followed suit. It's only the start of the show and everyone's voices are now on the edge of giving up, because of the loud screams. I am included in those screams, too, but I did not overdo it, as I still have it reserved for the other performances.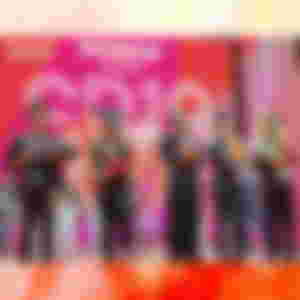 The photo is taken in the ending part of the concert. I could only take closer shots when I could walk near the stage.
My seat is in Patron A, just behind the whole cluster of VIP seats. It's a reasonable place to watch the boys performing, though it'd be best if I got VIP tickets. It ran out in the first day of selling, I think. Too bad. Thankfully, no staffs were scolding us when we could walk in the aisle area. That's the best time I seized to snap lots of photos.
This is now more pictures, less talk part. I hope I could share this parts of memories that I keep dearly in my heart as a fan. 💠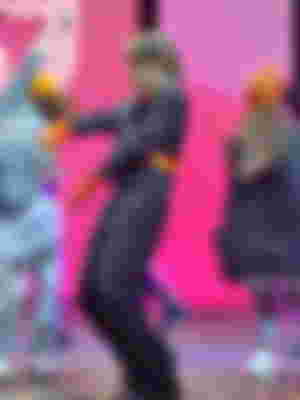 (1) A blurred image when I caught Pablo dancing happily during the closing perf.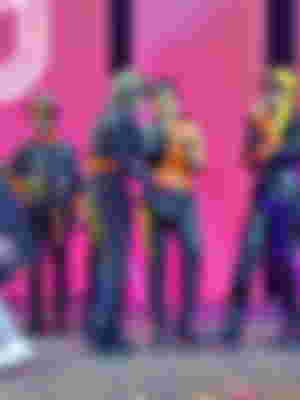 (2) Ken was moving a lot, so his face was captured in a blurry way, LOL. Pablo, Stell, and Justin seemed to be talking about something fun.
(3) Ken calls his fans as "sisiws", a Filipino word which means chicks. I don't know if this toy was given by a fan, or one of the back up dancers, but Ken could not stop playing with it. He's so cute!
(4) Lucky is that fan who got to take this photo directly. These two did not even look at me. Lol, just kidding.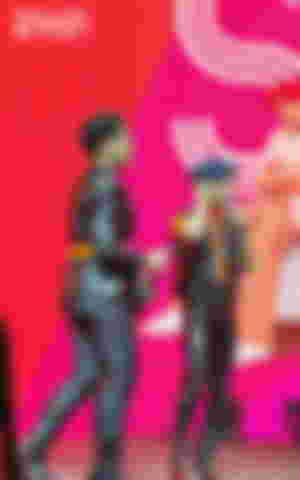 (5) Josh' midnight blue hair is shining throughout the concert, as well as Stell's bright smile.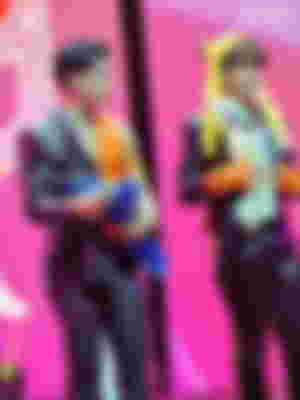 (6) I am telling you, Stell's outfit is one of my big time favorites! So creative! And Justin's looking adorable with that Pikachu head accessory.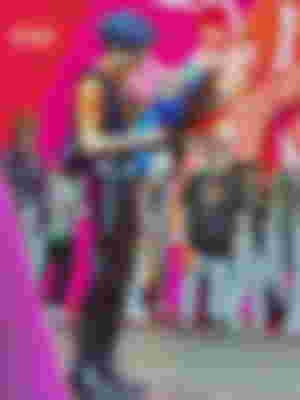 (7) Josh is the eldest in the group, yet his visuals can fool anyone because he looks like the youngest sometimes.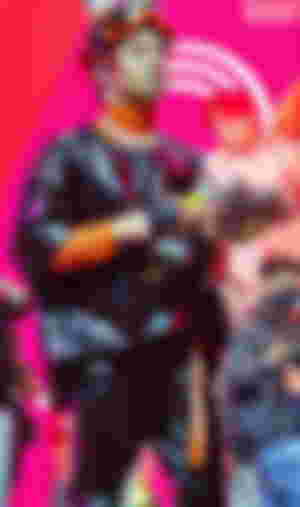 (8) He could not just let go of that little chick as adorable as him.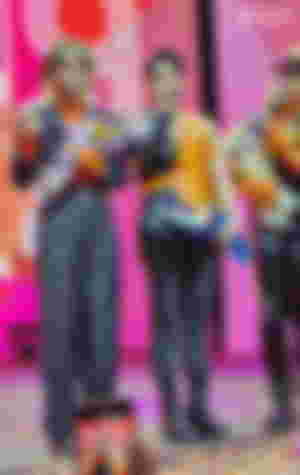 (9) I think, out of all the members, only Pablo noticed me, LOL. This is the only photo out of everything that he looked at me—I mean my camera. Or maybe, I am still assuming things.
---
I still have lots of them here in my phone, and the ones I showed here are the highlights. Maybe, I'll just post the rest from time to time in my noise.cash account.
The next part are some photos I took when I got lucky to meet a member's family members after the concert.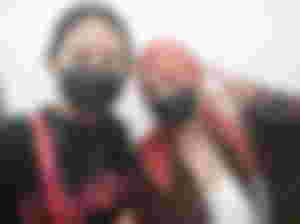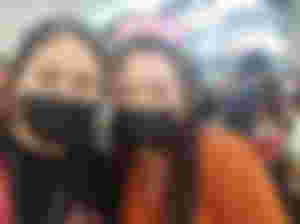 I just remember telling Alex how cute and pretty she looked especially in person. Here's her IG Account just in case you wanna know her more. aleksushii
I told Pablo's mom that i am thankful for Pablo's music, to which she answered thank you, as well.
---
Now, it's time to end this photo blog by yours truly. I know these few pictures are not enough to share this amazing memory I'll always treasure, but I hope I was able to impart this experience, even just in a small means.
Sharing this after quite a long pause meant a lot to me, as I know there'd be something now that I can look back to, few years from now. I'd still love to meet SB19 through concerts, though, and hopefully closer enough.
I could not share the photos of when they're still performing the first sets of songs, and wearing the brown-themed outfits. Only the orange-themed ones are shared here. If you wanna see the previous fits, here is a picture of them.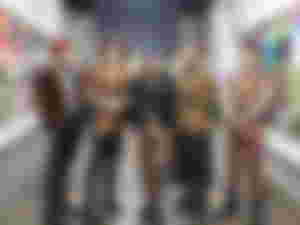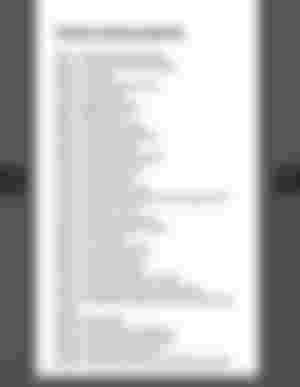 What do you think about this article? Show some love! Feel free to leave a like, comment, and share it to your friends! If you want to support me in a different way, be one of my sponsors! This user loves sponsors! 💯
Lead Image from Unsplash