The rain came and went, along with a story to tell.
07/02/2022
---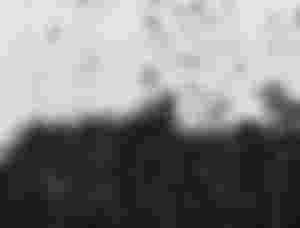 I noticed the sounds of raindrops simultaneously falling on my window. They look beautiful, and free, free from the worries of the world. The continuous sound of the raindrops got my full attention now, and it made me relax for a bit. Even the sound is beautiful. I could listen to it all day.
Soon enough, the sky looked darker as moon gradually took over the vast universe laid out before my eyes. I chose to lie down and free myself from thoughts. Taking deep breathing exercises, I lifted my hands in a stretching manner, and felt my spine relax. My eyes eventually closed, bringing itself to sleep, yet, I tried to stay awake.
The rain shower turned into slow drops until it stopped. The air smelt of wet ground and bathed grass. One by one, the frogs are already humming in chorus, as if it's their turn to celebrate. Crickets sang along thereafter, and it made a calming combination of patterns that continued to lull me to sleep.
My hands reached out to the warm blanket I prepared for the cold weather, and in a few seconds, I am already enclosed in its warm fabric. It's so warm and cozy. It feels surreal.
It has already been more or less twenty minutes of enjoying the current situation, and I never did regret any bit of it. So, this is what living in the moment feels like. For the first time in a while, I let go of the guilty thoughts rummaging my consciousness as soon as I take a break. It is a well-deserved break—I wonder why I kept feeling guilty.
All the other worries can indeed wait tomorrow. The heart deserves a stable rhythm. The mind deserves a vacation. The body deserves a break.
I've been waiting for a good news for a long while now. A reason to spark a joy, even just a short moment of excitement, a small charge of motivation to face the tomorrows that seemed exhausting even I haven't taken the roads there yet.
No good news for weeks. For months. No work-related announcement that elates the tired soul. No one inviting me over a vacation, or even just a simple getaway.
And in the midst of that very hour, as the sky transitioned from the darkest of blues to the pitch black blanket that it is, a realization hits my mind. My, this is the good news. I am getting the rest I deserve. My body is relaxed. My mind is at ease. My heart's dancing to a slow music.
I did not even bother turning off the lights as I chose to direct myself to sleep.
Heya, fellow read.cash lovers. Here I am again, scribbling whatever my heart and mind would agree to write and share. Today, it's about the rain.
Above are.the thoughts that came to mind as I traveled home after a long day at work. You know, I did not always like the rain before, especially when I am outdoors. It's such a hassle with all the umbrella and wet clothes and shoes, and other things going on. Rainy days are the best when I am indoors. At hime, in my room, when I just lie on bead all day. Living the best life.
It was only then a few months ago that raining while I am outdoors isn't that bad after all. I see people playing in the rain, adults sharing umbrellas, cafes filled with people from different walks of life, relaxing with a cup of coffee, or hot choco drink after a day of efforts. It must also have been the influence of the things I read from the internet, about the beautiful things that come with rain.

What do you think about this article? Show some love! Feel free to leave a like, comment, and share it to your friends! If you want to support me in a different way, be one of my sponsors! This user loves sponsors! 💯
Torum

Find me on Appics! (Username: Ellehcim)
Lead Image from Unsplash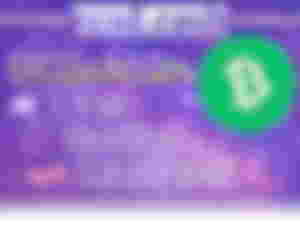 Enjoyed this article?
Earn Bitcoin Cash by sharing it!
Explain
...and you will also help the author collect more tips.