30 Days Writing Challenge from Somewhere | Day 6
05/17/2022
---
I am sure you won't regret listening to it.
Anyway, why the mention of day 6? Because this is my sixth day of writing under the 30 days writing challenge I started not so long ago. It's funny how I started this challenge, but those who joined are now ahead LOL. I noticed someone who's on her seventh day already, I think. I'll make sure to visit all of your articles which joined this challenge. Just give me more time. Keep the mentions/tags coming, they make me happy.
I smiled immediately as I saw the theme for the sixth day of this challenge. And what's more interesting, I remember also writing something about the same topic on one of my previous articles. So, what's it about? Let's see.
Yes, that's what I am right now. A perfect way to describe myself LOL. Though not really happy in a general sense, because I still have other personal reasons to not feel so good and happy all the time. But I am specifically talking about being happy as a single person.
I am always thrilled about the experience of having a special someone, a boyfriend, a significant other, or what other cheesy, or sweet names we can call it. I always had many scenes running in my mind about an idea relationship and whatsoever. It made my heart flutter, it made me smile, it lifts up my mood.
Those are pretty silly scenes that I imagine with my crushes. Crushes, I have lots of them, and being the normal person that I am (or not?) it's become a silly habit to sometimes write some fictional storylines in my head where we are both the main characters. Thoughts about my crush/es wake up my sleepy system, especially when working for quite a while. Life is more colorful when we have inspiration, you know.
Even that small source of inspiration is from a person not within my reach, it's enough for me. I only like the idea of the sweet scenes I see on dramas, especially on Korean Dramas, (I have a lot of K-actor crushes, by the way), and sometimes the ideal relationships of mature people that I see on TV. Making up even after arguments or big fights, being each other's strength and weakness, the tear-jerking scenes that makes the story more beautiful and memorable, and depicts what true love is like.
And this is my current limit. I am happy exploring about these little things, no more no less. I am satisfied in my own space, just liking a person, then changing my preferences soon after, and then liking another again, like.. it's fun! LOL.
I know, though, that commiting into a relationship is a real thing that everyone should consider as something that requires immense preparation, unless one is okay with what has become popular in these times now, casual relationships, or flings, and similar thing, which clearly I am not.
I am sure in myself that I am not yet ready financially, emotionally, physically, and mentally to commit to someone. When I start a relationship, I know my responsibilities are gonna increase, my accountability as well. Limitations will also come one by one, and I know I'd sacrifice some things in the process.
I will only say I am ready if I already got a nice perception of myself, too. Right now, I am still in the process of self-love. I am aware of what I lack, and my insecurities, and my supposed flaws, and I don't want to bring this as a problem or burden to the person I am gonna be with. I plan on handling and dealing with my personal issues first, until such time I can be ready to mingle.
I read somewhere a few months ago that while it's allowed, it's still recommended to not enter a relationship in the healing stage. Not that I am hurt and needs healing, but I know that I am not whole yet. Both persons must be whole and matured enough to overcome possible struggles and hindrances in the future. A relationship built on strong foundation will surely last long, and I am sure that's what most of us are after. Therefore, I only plan on committing when I am established, and had prepared for the worst, as well.
I know love inevitably comes with heartbreaks, probably due to unmet expectations, broken promises, differences, and other external factors. And what if I am not prepared to handle it? I will just break. At the end of the day, the relationship just broke me, instead of completing me. And I don't think that's the kind of experience I'd wanna have.
So yeah, at my age now, going 22, I plan on achieving my personal goals first, as well as my goals for our family. I want to build first that version of myself that I want and aspire to be.
My priority right now are more into self-improvement, or personal growth. I am contented with just seeing my actor crushes or artist crushes in the internet. The happiness they give me is already enough.
If that time comes that I'll be ready for a boyfriend, only God will tell. God knows the perfect time for me. It might be tomorrow, a few years from now, or any time I never expected. You know, despite everything I blabbered about, there's still this somehow half truth that one can never really get that hundred percent "prepared for love" , because it just comes. Let's just see how it will be for me. As long as I entrust it all to God, I am confident my heart will be in good hands.
My, what a perfect theme of article for single people like me! What if you already have a significant other and you join this challenge, you may ask. It's okay, if you skip this day, or maybe you can choose to still write about it, and share your life story back when you're still single.
All the single ladies, and gentlemen! It's now your time to shine again, with kur day 6 if the 30 days writing challenge. What are you waiting for? Write now! See photo below for your reference.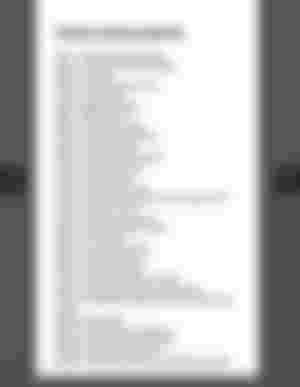 ---
---
What do you think about this article? Show some love! Feel free to leave a like, comment, and share it to your friends! If you want to support me in a different way, be one of my sponsors! This user loves sponsors! 💯
Lead Image from Unsplash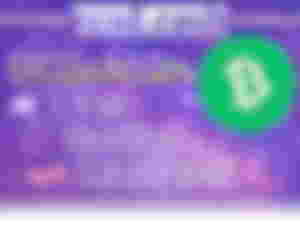 Enjoyed this article?
Earn Bitcoin Cash by sharing it!
Explain
...and you will also help the author collect more tips.