by Gracee /Saturday/ July 24, 2021
This article was supposedly published yesterday but had no time to finish it so I decided to publish it today instead.
Writing this article to reminisce my childhood memories but at the same time sharing it with you for you to know me more. In addition, this will be my entry to "Getting To Know You More Challenge" which was started by one of my very kind sponsors @bmjc98.
---
Let's begin! . . . . . . . . . . . . . . . . . . . . . . . . . . . . . . . . . .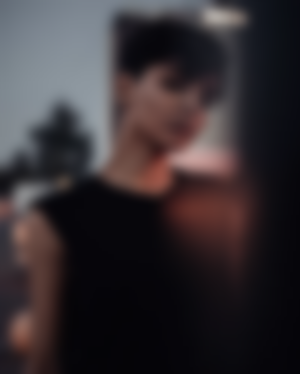 I hated having short hair ( pixie haircut)
-My mother often told us that when I was a kid my hair looked like a chicken comb because I have a double crown (two whorls in the head). I was too lazy in fixing my hair back then too that was why my mother asked my aunt's mother to cut my hair and make it short like what you see in the picture.
I hated it for I got bullied by my classmates. They always teased me as a lesbian. Fortunately, one of my classmates who was my friend too had the same haircut. haha. so at least I was not alone who was bullied.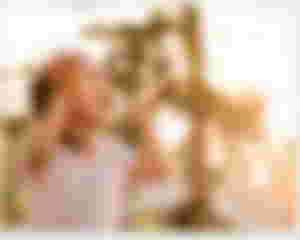 I loved playing in the rain
-Who doesn't, right? I think everyone loves this even adults. Soaking and playing in the rain is very fun and nostalgic. It reminds me of the old days when we played on the street and run here and there. But what made it funny was recalling my cousins run fast and went to our aunt's roof gutter and waited for the rain to fall on their head without knowing that there was cat's poop in there and it fell on their heads too. hahaha.
I loved putting coconut oil on my hair.
-Our coconut oil at home is usually made every Good Friday. Every time we had it, I always put it on my hair for it made my hair so shiny and smooth. I did not bother with the smell but because of that, I was teased by my classmates. They often said that I smelled like an old woman so, I decided to stop it when I was in Grade 6.
I loved removing white hairs from my grannys' heads.
-I loved doing this when I was a kid for I received a reward. They either gave me snacks or money. I also liked counting the white hairs I removed just to enjoy it. :)
I hated eggplant and pansit guisado (pansit bihon)
-Whenever we had eggplant on the table I always ignored it. I even skip meals. Fortunately, my mother persuaded me to try the fried eggplant which she dipped in soy sauce with Calamansi (a citrus fruit). I was surprised and realized that it was not bad, since then it became one of my favorite breakfasts with rice.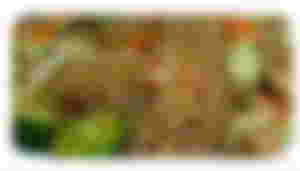 For the Pansit Guisado, I did not like the vegetables added to it. They made me vomited the first time I ate it but now it is already one of my favorites yet I still hate the green beans.
When I was a kid, I had many crushes.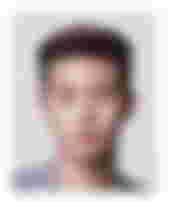 - Yeah, when I was a kid, I easily admired a male who I thought was handsome. hihi. I did not know why but every time I saw handsome kids back then, my eyes were twinkling.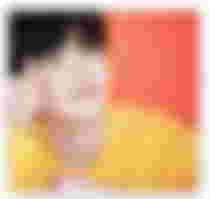 Honestly, I still have many crushes until now. If you watch k-drama and appreciate those Oppa then you know what I am talking about. :)
**(photos were screenshotted from google)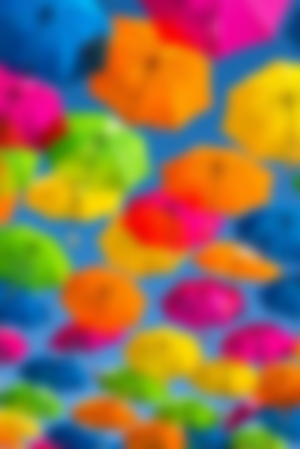 I hated carrying an umbrella with a long handle when going to school.
-I hated it for it was troublesome carrying it going home when the rain already stopped or the sun already set. When I was a kid, I also had a thought that this kind of umbrella is only for old people and carrying one will make me look old and funny but I did not have a choice. It was better to carry it than arriving at school wet.
I often went to our ricefield.
-Since my father was a farmer, he often asked us to go with him to carry food, water, and things he needed in plowing our ricefield. But there were times, when I was just the one accompanying him for my other siblings were too lazy to go and very brave to say "NO". In my case, I was too afraid to decline my father for I did not like him to get angry at me. hehe, yet all I was doing there were sitting, playing and watching him plowing the field then give the things he needed. It was fun though. :)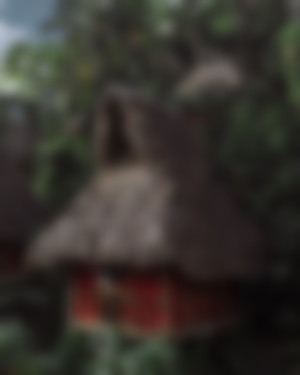 -Back then, building a concrete house was quite hard, especially for my parents. My father was a farmer while my mother worked as a kasambahay (maid). After they got married, they built a nipa hut from their little savings where we lived for maybe more or less 10 years but because my mother continued working and my father took care of cows and carabaos, they were able to build a concrete one where we are living now. Thinking of that makes me amazed all the time for they managed to build a concrete house and sent us to school until we finish college.
-that's all.
"Getting To Know You More Challenge" is really fun and at the same time, it helps me recall my forgotten memories that made my childhood fun.
-the end.
---
***tagging@Jeaneth, @Jane, and @Ruffa to participate in this challenge or game. hehe. I just wanna know more about your childhood days. :)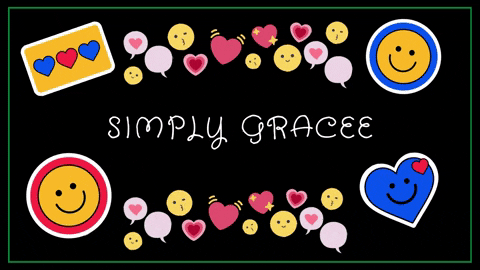 ---
MY OLD ARTICLES:
A Simple Girl's Birthday Celebration
Catching Up in the Middle of Black Out
A Sacrifice from Parents' Lies