When I was a kid, I wanted to be a an astronomer/astronaut/space expert or space traveler. I needed to venture to every part of the Universe and meander every inch in space. I grew up talking about the planets, the sun, the asteroids, the shooting starts, constellations, galaxies and everything in space. I had a lot of astronomy books and magazines. I adored watching astronomy shows and movies.
As I grew older, that didn't change. I'm generally astound by the magnificence of the Universe. I'm additionally a moonchild (brought into the world under the zodiac sign Cancer) and a Selenophile as well (moon lover). I love everything about the moon and consistently hypnotized with regards to its beauty. Always have. Continuously will.

Earlier today, I needed to get a few things done including going to my daughter's school to get her learning modules. It took me around 2 hours outside. It was hot, muggy, humid and tiring. At the point when I got back home, I still had to cook the veggies and meat I purchased from the wet market on my way back. After lunch, I really wanted some rest. I sat in front of the television for a couple of hours, afterwards from that point onward, I did a tad bit of my clothing. I was depleted. Rest for a couple. When I woke up, It was already half past 5 pm. I rushed going outside in the yard to get my hanged laundry.
My daughter was with me taking photographs of the sky and afterward she called my attention and told me to turn upward.
"Mommy, look! The moon and a star!"
So I looked up and saw the crescent moon simply over the splendid planet Venus. I likewise didn't realize that today was the combination of these two delightful things in the sky.
I returned inside the house and got my cellphone real quick before it gets dark. It was exceptionally overcast and was so far off and taking photographs using a cellphone isn't that really good, but I attempted it anyway. I had no tripod to use because my wonder aspin dog made it as her toy haha.
No doubt about it. Here are some of the photos I took.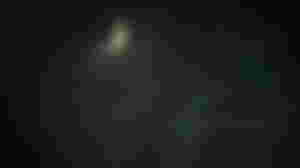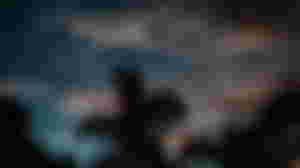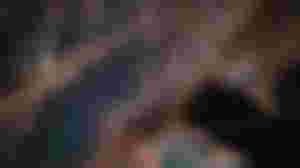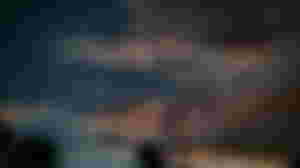 So after dinner, I had to look up on the internet what's up with Venus and moon today.
According to experts, those who are from Southern Hemisphere, this is an incredible time to see Venus. The evening of November 6 (2 nights ago) when the moon will be an exceptionally thin sickle simply over the nightfall. By the evening of November 7 (lastnight), the moon will be a fatter sickle, setting longer after the sun, extremely close to Venus. On the following evening, November 8 (tonight), the star-framing cloud M8 (whatever that is) may be in reach with optical guide. It'll be sparkling inconspicuously past the moon's clouded side. Optics will upgrade the scene.
For those who are in the Northern Hemisphere, the perspective on Venus will improve all through November. The view improves in light of the fact that, as Earth moves around the sun, the evening point of the ecliptic or way of the sun, moon and planets in our sky is moving vertical. The impact is to convey Venus higher in the west after nightfall.
So that explained it.

It's past 12 midnight here now and I am pretty tired. Thank you for reading, my friends. That means a lot to me. I also would like to apologize if I cannot respond to all of you as fast as I could. Time is very limited. I hope you understand. Good night, beautiful souls and catch you when the sun takes over.
One love,
#Bloghound #Bloghoundism and I am a member of #ClubBrokeBch
November 09, 2021
12:12 am
Philippines
(The photos are my own and taken by me unless stated otherwise)
To my wonderful and amazing daily readers and my generous sponsors (old and new - TOO MANY OF YOU TO MENTION), from the bottom of my heart, THANK YOU ALL SO MUCH!