12/29/21
---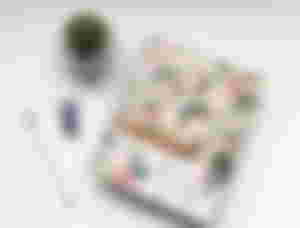 ---
My read.cash journey officially started on the 4th of April, 2021. It started when I got some free time and was eager to look for online earning opportunities. Making an account was only easy, and it took me less than a minute to do so. A few hours of a wee bit of exploring and I started drafting my very first article, Music is powerful and here's Why. I actually missed the part where I had to introduce myself LOL, so I did the introductory article next. I did some quick editing of some of my old photos to add something to that article I titled She is an Ongoing Novel.
I did not expect bigger views of course, and was happy seeing those little views adding up, until they got into ten views per article. That still meant a lot to me, until now.
The first ever upvote came from Sir @Bjorn , and he has always been supportive, until NOW. He is also the very first one to welcome me in this platform. Thank you so much.
I also have kept track of my first sponsor, and it was none other than @meitanteikudo . I remember getting to know him through his Letters of the Heart Series, my ultimate favorite. He is also one of the users here who has been very encouraging since my day one. Thank you so much.
By the way, my first ever sponsee is @wakeuplincs. I have just been studying how sponsorships work and I encountered many problems, most probably relating to Internet connectivity, so I remember being so happy when I finally made it work somehow.
A few days into the platform and I have grown so fond of it. It has become my daily dose of fun. I remember writing multiple times a day. I have already published one article, and I was itching to publish a new one again. Good old days. Anyway, throughout my first week, the very first visit of Rusty is in my 10th Article, Earn while I Write (and gain friends!) , which is about my own appreciation of the platform itself. I guess the Random Rewarder loved that. A user encouraged me to continue writing especially when I shared how writing is my passion. That user is @Peter-Molnar . Through him, I have learned some tips about writing, and wallet stuff, when I still knew nothing about this stuff.
Days turned into weeks, weeks into months and read.cash has really been a part of my daily morning routine. I literally check on it first the moment I turn on my phone. Again, good old days. By this time, I have become more aware and curious about BCH, the one I earn through blogging. I have also come across many articles about the #Club1BCH, and so I tried my luck joining after few weeks of hesitating. The very first club I got in is Club1BCH, effective July 14th 2021. Just a few days after I wrote this: June Highlights (feat. Hello, Club1BCH!)
Through the members and founders of the club, I learned new things aside from blogging, and also about crypto, specifically Bitcoin Cash. As a pure spender in the beginning, the club inspired me to hodl my BCH, too so I started hodling most of my blogging earnings, until I finally got my first full BCH on August 4, 2021. I remember also writing an article about it to celebrate: 1 BCH in Almost 4 Months: Finally!
Lots of firsts, right? Well, that is just the beginning of this blogging journey with BCH. Firsts surely meant second, and third, and more. That meant improvement, progress, and even better milestones.
Just to give an example of the second, is the 2nd BCH I finally achieved on the 8th of November, 2021. Guess what? My BCH earnings are mostly from read.cash alone. My 8 months of blogging has already earned me more than 2 BCH now. A proof that hardwork goes a long way. Every single cent of upvotes from supportive readers, from amazing sponsors can bring about such a success worth flexing. I did not want to sound arrogant, but I want to emphasize how it has really helped me. My own hardwork, plus the support of the welcoming community, made it possible for me to achieve these little milestones.
The thing is, this journey recap is just a portion of the big story I have been writing. Be ready for the next part, for I will show other aspects of my read.cash journey that helped me grow. I did not expect it to be this long, honestly LOL. I just talked about the firsts. You know, firsts are really memorable to me. And I am glad I was able to document it.
I hope I was able to spark some insights or a little bit of inspiration to you who's reading this. I may not have achieved as massive as the other popular writers here, but you know, my own journey is a story worth sharing too, right?
So here is a simple invitation to you. Do you still remember your firsts in read.cash? Feel free to write about it! Anyway, the year's about to end, and who would not want to look back on those memorable steps we took? I am excited to also read your own version of the firsts in read.cash.
- Your first day on read.cash
- First Sponsor/Sponsee
- First Commenter
- First Upvote
- First visit by The Random Rewarder
- First BCH Date (If you are a BCH Hodler)
As for the other details, you are encouraged to add more. This is only a suggested article-writing invitation, no forcing. Just don't forget to tag me in your works. I will make sure to show my support, as my way of giving back to the platform which has helped me this year, and my own celebration of a successful 2021 for read.cash.

Did you like this article? Show some love! Please consider leaving a like, upvote and subscribe for more contents. A share would also be fabulous. ❤️
Thanks a lot for reading! And also... ehem! Thanks in advance for considering to sponsor me. 😉 I will do my best to not disappoint you.