I am back to Travel Blogging
Hi everyone! I apologized for not being active the last few months of 2022 as I was really busy. Suddenly, I read the news that Rusty has left already. I used to earn from Rusty and I was motivated to write because he always gave me rewards. As much as I wanted to write about almost every day but personal life and taking care of the kids are my priority.
Anyway, yes, I am back to travel blogging. I am so happy that I was able to update two articles on my blog.
Please read the blog on my travel blog. I've been to Japan in 2015 and visited Tokyo twice.
Here's an article: Things To Do in Tokyo 2023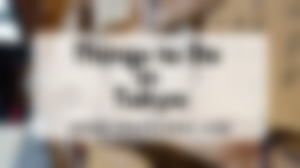 My husband and I had a quick date to Paris back in December 2021. Here's what we did in the city of love.
Here's an article: Quick Things To Do in Paris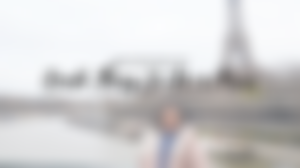 Last Christmas, we went to Paris to celebrate Christmas with the family. We also went on a road trip to Brussels, Belgium, and visit another family on my husband's side. It was so busy back in December that I wasn't able to make any updates on Read Cash before Rusty left.
My son was sick during New Year's eve, for almost a week. He got the flu from Brussels as the two kids were also sick. Now, my daughter is having a runny nose. For how many nights, my kids sleep in the same bed with me. My husband is sleeping in another room as he is easily affected by the flu. Somehow, my immune system is resisting. I am not yet sick. I am able to do the usual home chores.
Seems like a lot of Filipino writers/bloggers here are leaving the platform when Rusty bade his goodbye. I am sad to know that they gave up and a few people are active here.
Yes, I will stay here on Read Cash as this is a place for me to write a personal blog about what is going on with my motherhood life. But I am not sure if I will earn a lot here. My past articles' earnings are already declining which is some kind of a disappointment.
That's it for today's article. Check out my previous articles:
Should I pursue affiliate marketing on my travel blog?
I decide to upload my 1-minute videos on YouTube
Failure and Success in Dating Apps
I Deleted All my Dating Apps when I turned 30
How To Use Dating Apps While Traveling?
Are you a Digital Creator on Facebook?
A Sunday Off Away from my Laptop
A Japanese Guy asked me for a Date
I am a traveler by heart: questions to answer
Funny Tinder Matches in a Hostel
How I got my first Japan tourist visa with a PH passport?
3 Dating Apps I Used While Traveling
My Deer Feeding Experience in Nara, Japan
I met Draco Malfoy in Tokyo, Japan for real!
Happy 4th Meetup Anniversary in Phuket, Thailand!
Why Cebu Tops is temporarily closed?
A Stranger Paid for my Surgery