How I got my first Japan tourist visa with a PH passport?
Here it is, sharing with you how to get a Japan tourist visa without Income Tax Return. After my Hong Kong trip last October 2014, I found a cheap flight to Japan and booked a flight right away. I wasn't even sure if I could get a visa but I was really hopeful. This was part of my Plan B if Plan A was a failure. No, I don't want to tell you what Plan A was.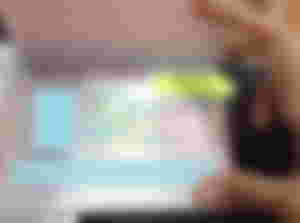 In 2015, I tried my luck to get a Japan visa without ITR or without an income tax return just because I am not working for any company in the Philippines. It was also the time I was active doing volunteer work in a non-profit organization.
I booked a flight for May 2015 trip to Tokyo, Japan, and told myself I still have the chance to save money. I did some research on where to go and what requirements I need to prepare.
March 2015 came and I was really nervous. A lot of people telling me that the Embassy of Japan is not really that strict anymore as they are inviting a lot of tourists for the upcoming Olympics in 2020. I still need to gather documents just to get the visa.
Related Article: South Korea Visa Denial – It's Heartbreaking But Time to Move On
I applied for a Tourist Visa and these are the documents that I submitted:
Philippine passport

Visa application form

Photo 4.5×4.5 cm or 2×2 inch with white background

Original NSO Birth Certificate

Original Local Birth Certificate

Daily Schedule in Japan

Original bank certificate(s)

Credit card bank statement

Confirmed plane ticket

Certifications of being involved in Non-Profit Organizations

Letter of Explanation
I don't have any Income Tax Returns to show but I submitted certifications of being involved in non-profit organizations and a letter of explanation. In the letter of explanation, I explained my interest of going to Japan of being so fond of anime, fashion, and its culture. I also explained why I don't have ITR to show and I told them how active I am as a volunteer, which is traveling with a purpose.
Related Article: How I Wrote my Letter of Explanation for Japan Tourist Visa
I went to Friendship Tours here in Cebu and the handling fee is P1,200. It will take 5-7 business days for the visa. The next week after my application, I got an SMS notification from the accredited agency that my passport was ready for pick-up. This will be my first solo backpacking in a visa-required country.
Requirements for Japan Tourist Visa: http://www.ph.emb-japan.go.jp/visiting/new%20visa/tourism.htm
Friendship Manila (accredited agency): http://www.visa.friendshipmanila.com/
I also wrote for Two Monkeys Travel Blog about my experience in Tokyo, Japan
UHI – Universal Holidays Inc.

Discovery Tour Inc.

Rajah Travel Corporation

Reli Tours & Travel Agency

Attic Tours Phils., Inc.

Friendship Tours and Resorts Corporation

Pan Pacific Travel Corporation
Source: Embassy of Japan in the Philippines
It's usually 5-7 business days. A reader named JB applied for a tourist visa at Reli Tours on January 12, 2016, and got a text from the travel agency on January 15 that his passport was available for pick-up.
Bank certificates usually show the total balance + average daily balance of your account for the past 6 months. If you want your bank history to look credible, I suggest establishing first your account and maintaining a sufficient amount for a long time. – mrsbisinyo
During my first application, I showed PHP 90,000 (savings account and time deposits). During my second application, I showed PHP 60,000 (savings account and certificate of stock investment). At least you have to show PHP 50,000  in your bank account and it depends on the activities you can do in Japan.
I created a separate blog post on How I Wrote my Letter of Explanation for Japan Tourist Visa.
The Embassy of Japan in the Philippines provided a link for the – Visa Section Information so please check the link.
If you are a student and your parents will shoulder your trip, you need to show bank certificates, the Income of Tax Return to your parents and a letter of explanation about your purpose of the trip, a copy of your study load and school ID as a proof that you are a student.
I created a separate blog about this and you can read this in – Preparation for your First Solo Trip in Japan.
As a budget traveler, my cash on hand was US$500 or PhP20,000. Find out more about how I did it at – Budget Travel: 14 Days Japan with US$500 Cash on Hand.
Please check out my blog about – How to Request Stock Certificate from COL Financial Philippines for Visa Application?
You can check out this article now: How to Get a Japan Visa Multiple Entry Without Income Tax Return?

Originally published at: https://www.itravelrox.com/2015/04/02/getting-japan-tourist-visa-in-the-philippines-without-income-tax-return/