3 Dating Apps I Used While Traveling
This blog post is inspired by other writers who shared their AFAM stories: @alicecalope @bmjc98 @Eirolfeam2
Whoever will read this article, please leave your comments below and join the AFAM journey/stories on your blog.
AFAM stands for A Foreigner Arrived in Manila. It is a slang term made by the people in Manila since a lot of foreigners arrived in the capital for business purposes. AFAM is not a proper Tagalog or Filipino word. The Filipino word for foreigner is DAYUHAN.
Reminds me that farang, according to Thai people, uses a term for Europeans and other foreigners arriving in Thailand.
And gaijin, according to Japanese people, uses a term for foreigners as well.
That's so cute how they call foreigners in different languages.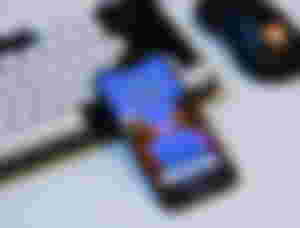 I was in a 6-year relationship with a Filipino and we broke up in 2013. I wrote a blog about it:
I broke up with my boyfriend of 6 years
I was so bored doing my online job when I decided to create a dating app in 2014.
Yes, definitely! I met my husband on a dating app while traveling:
Happy 4th Meetup Anniversary in Phuket, Thailand!
If you asked me, yes, it's easy to find foreigners on dating apps. You can chat with many foreign guys all at the same time. But it took me years to find my special someone using a dating app.
I used dating apps since 2014 and found my special someone in 2018. So, I used dating apps for 4 years.
Nobody knows. It's just that I kept on traveling when I was single. Meeting and dating as well. Until I found my husband who is willing to be in a committed relationship.
My friends were telling me and hoping that I should end up with a foreign guy. When I updated my Facebook that finally, I was in a relationship. I got several LIKES. LOL.
Well, after I ended the relationship with a Filipino guy, I never dated any Pinoy guys after that. I was thinking that I was ready to be an old maid so I created this article:
Before I met my husband, I was ready to be an old-maid
And I felt that no Filipino guys were attracted to me just because I am not their type. So, I was trying my luck to date foreign guys. Yep, I dated many of them from different nationalities.
I was bored in 2014 when I downloaded a dating app called OkCupid. I completed my profiles with long-form essays. I wrote my interest in photography, travel, and adventures.
I matched a Romanian guy who lives in Denmark. We never met in person and it was my first heartbreak online. I will share this story soon on the blog. We talked every day for 3 months.
I matched another guy from the US. He is a photographer. We switched to WeChat. We actually met in Japan for the first time and met for the second time during the autumn season. I liked him but he had a girlfriend. LOL
Another guy from the US I matched as well. He is a nurse. He was divorced from a Filipina ex-wife. We met in Thailand. I thought it was fine to be with a divorced guy, but I say a BIG NO.
I lost access to OkCupid and never got the chance to recover my account.
When I was heartbroken with a Romanian guy I never met, I switched to Badoo since I lost access to OkCupid.
I met a French guy who was in Cebu. He is a scuba diver. He came from Moalboal and decided to meet me in my hometown. It was our first time meeting that night and he booked us a flight to Palawan the next day. So, I went home and packed my luggage to fly to Palawan the next day. Hahaha!
I was crazy because I cried many times from the Romanian guy so going to Palawan was a sweet distraction.
Oh, I have so many Tinderella stories using Tinder. It's a hit-and-miss using this app. But I've met so many people using Tinder. It is easy to meet people while traveling. Some of them became friends, and travel buddies, and the others were just good memories.
Well, you leave your questions in the comments below and I'll try my best to answer if you want AFAM dating tips from me. Hahaha!