30 Days Writing Challenge from Somewhere | Day 11
06/05/2022
---
To be honest, I am finding it hard to go back to regular blogging again. Am I losing interest these days? Or am I pre-occupied with other things? Or I am just too lazy to prioritize?
I am not sure what to say. But it could be all of them. I am the type of person in the past, that wants to get something but sometimes, I don't do what has to be done to achieve it, that's why I got a lots of regrets. Well, I am changing that character of me, and I am doing a good progress. I now have a mindset of getting what I want by working hard to make it happen. Though I still relax from time to time.
Taking time off in doing things is somehow addictive. Like what I did a few months ago. I was inactive in blogging for almost two or three months, if I remember it right. Once I take a good habit off my list, it's hard to bring it back again. Why us it that bad habits are so easy to come back to, but good habits hard to maintain? Or maybe it's just me. I apologize for it LOL.
Just a very brief summary of my five days inactivity, I got very BUSY. Two of my co-workers were on leave, for a day, with one of them not going to work for three days. Guess who took over their jobs, AGAIN? Yes, yours truly, the great back up! It's not even nice to say I was upset, but I am, because who would not? I can't blame them, because they have their leave credits and who am I to dictate whether they go to work or nah? One took a leave by choice, and the other one, due to sickness. I can't go against that it's their right. I have to understand.
But I do hate the fact that my choice to take a leave too become limited because I have this "responsibility" to be there when they're not there. Do you understand me? It's so frustrating, but I can't do anything about it because it's part of my job, and I am a coward who can't speak up against this work culture. LOL. Thank you for letting me rant a bit.
This annoying feeling is over now, actually. I always did it, but I can never get used to it.
On to the point of this blog. The useless introduction has been so long again.
---
Okay, this will be fun. I promise I won't make it long. I am running out of time.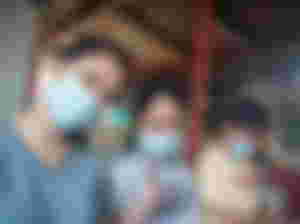 I have two siblings. One is the eldest, one is the youngest. Yeah, I am the middle child. We all grew up literally together (obviously), and I can confidently say we are each others' best friends.
We have lots in common, first of which is introversion. We have different levels of it, and I will try to explain the littlest differences.
My older sister, Grace, is a really shy person. She does not talk much, and actually AVOIDS people she does not know, or does not pass her vibe check. Whenever we're in gatherings, she's the very first one to go home, more like escape, because she does not want to interact with people not close to her.
But she's never stops talking when it comes to people she's close to. I, for one, sometimes get tired of her chats and stories, because she really is talkative, especially when it's about her interests, or funny experiences. People who aren't close to her see her as a shy, hard to approach person, but when it comes to her close friends and work colleagues, she's one of the funniest and well-loved by everyone.
My younger bro, Melvin, is the silent type of introvert. One question, one answer type of guy. He won't talk unless someone opens a topic. It would really be an awkward talk, especially when he's not having it LOL. It depends on the one who opens the topic how it will go. He still has friends, very few ones, and he's still called one of the less talkative friends in the peer. I am proud to say he's improving through time. I feel like he's becoming more open to small talks with other people. Personally, I am happy he's open about his thoughts when it comes to me. He was not like that back then, but maybe our relationship got stronger through time, and I noticed how he's now more comfortable opening up to me, especially about his worries and things that make me happy.
I am an introvert too, that can blend well, if that's the right word to say. I can act like I socialize very well, making at least 3 out of 10 people mistaking me as an extrovert. This now makes it clear that among three of us, I am the most approachable type of introvert. I can host a small gathering, or talk to many people, even strangers, when I push myself to. People think that I am not the shy one among us three. They think.
Now, here comes the fun part. I don't know if I am right or wrong about this. But I think I have the fewest friends among us three. While they have such friends they can chat with on a daily basis, I don't have that specific people. I know very well, that in the peer I am in, where people here are my closest friends, they have their own main sets of friends, too, that they're closer to. Like, I hope you get the point, they are not my constants. I don't have a person like that in my life.
My point is, I am the most sociable one, or maybe as I thought. I am not with my siblings 24/7, so I can't really be sure. Outside, if you became friends with us three, or observe us, you'll easily have an idea who's easiest to approach, and who's not. Who's hard to get close to, and who's more open to small talks and conversations. But in long term, these impressions may change. That's what I can say.
Now, on to the other things about my siblings. I said it earlier, but who care if I say it again (haha), right? My older sis is a fan GIRL. Both of us are ARMYs, but she's more into BTS than I am, who's become a multifan throughout the years. She only has her eyes for the group, and had been loyal to her bias, Jungkook, for years now. I wonder now how much money she has spent buying official and unofficial merch relating to BTS. I am just sure, it's more than what I have spent. Good thing these merch are very useful to her daily life though, like phone cases, pillow cases and bed sheets, pillows themselves, clothes, key chains, bags, music accessories, my, the list never ends. Don't forget about the albums, too!
I don't mind though, as it's her money she worked for, and it really makes her happy. I'd rather see her spending her time being happy because of inspiring people, than spending time, money and effort on bad things, such as addiction to bad habits, or toxic relationships, or being a bad daughter—you know, like a typical black sheep of the family—my older sister is not like that. She helps the family so well, while also choosing what makes her happy, and I am proud of her for that. My sister is one in a million.
My brother, my younger bro, to be specific, is also a FANBOY, but he became one for quite a shorter period of time. Maybe almost a year now, and it's for a group we both are fans of. I can say it's something that made the two of us closer, yes. It's a bit cringy to say, but it makes me happy to say that we both have a similar something we both enjoy together. While I am an ARMY like my older sister, I am also an A'tin like my younger bro, Melvin. We are both fans of SB19, the PPOP Group. Recently, as I shared in one of my blogs, I spoiled our fan hearts by treating him to go to an SB19 solo concert with me. It's one of the happiest, and most surreal moments of our lives. Both of us never thought that we could meet them in person, but, thanks to God, he helped me make it possible for the two of us. Whenever I think of that day, it never fails to make me smile.
---
Based on my judgement, I am enjoying a bit too much sharing about my amazing siblings. So, I guess I'd post a part two?
I don't mind talking about my siblings nonstop, as we've been in each others' entire lives, so far. I won't exchange our bond for anything else. They are two of the many treasures I keep in my heart.
Love you, bro and sis! I will always do my best to make you happy, in my own ways!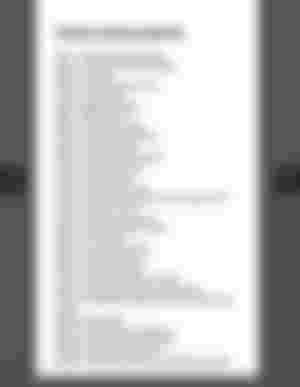 Thanks for reading my day 11th of the 30 days writing challenge!
What do you think about this article? Show some love! Feel free to leave a like, comment, and share it to your friends! If you want to support me in a different way, be one of my sponsors! This user loves sponsors! 💯
Lead Image from Unsplash