Sharing and Embracing My Vulnerability
04/16/2022
---
---
English translation:
They are not visiting me now. The burdensome thoughts problems, and worries. I hope it's always like this.
The one above is an excerpt to a simple set of scribbles I wrote back then, exactly February 1st, 2022. Wow, two months already.
O just felt like sharing, because I know many can relate. It's such a feeling of relief whenever we don't have worrisome thoughts that eat us up silently. We can finally breathe, even just for a short time.
Even we got used to the feeling of overthinking already, we still wanted to get rid of it completely, we've always yearned to remove it from our systems. So, when there are specific times where it does not bother us, it feels weird yet, relaxing. Our minds need rest, too.
Why did I suddenly start my blog like this? I just felt this tingling urge inside of me, to share another vulnerable side of me, that some of you may still have not known about, especially if you're a new reader of my blogs.
Below is a diary entry I did before January ended. This was originally handwritten.
---
Sunday, Jan. 30
Verse of the Day: Psalms 22:20
"Kahel"
I was supposed to sleep at exactly 10 pm. I still have work tomorrow. Right now, it's already 09:58 pm. It was a silly idea to start writing late, yet I still did it.
Journaling. It was inspired by watching Kahel's vlog earlier. I was suddenly into diary mode now. Hope this continues. I do have a tendency to be inconsistent. (I am missing in action from noise and read for more than a week now). Have to plan about my crypto stuff soon. I kept delaying it.
Summary about today. Hmm. Woke up early to organize my room. I thought mom's friends would visit, but it was cancelled. My efforts are wasted Lol. Anyway, Sunday service. I enjoyed singing to the Lord, though I still felt I could do better than that.
After the service I went to Petron and withdrew my salary, my younger bro tagged along, and I treated him for a Bobbah Milk Tea date, with pizza. We came across lots of struggles, because I forgot to bring back up money in case I could not withdraw, and it happened! Almost all ATMs around had no cash in them. Good thing, we did not give up and finally found BPI, where we were still able to withdraw the money. Happy and satisfied.
Came afternoon, soon to be evening. I just watched SB19 clips/Kahel vlogs/OPM Modern Love songs. These days, I love jamming to songs of Arthur Nery, Ben & Ben, SB19, and Zack Tabudlo, among others. Such a mood.
I am also currently enjoying Pablo's solo debut song, "La Luna". It's fascinating to know we're both such "fans" of the moon. (I mean, who would not?)
To be honest, without SB19 clips and contents to watch and enjoy, I'd surely be in my dark days again. Just sharing.
I've been having good and interesting dreams lately. Thank you, Lord. Mostly wholesome, like traveling with my favorite people. Or just me taking lots of photos. These dreams make my mornings better.
You know I don't adore Sunday nights. That only means "Work week starts again tomorrow". Just sharing, part two.
This part is me telling myself positive things. I hope I'd feel better. I can't exactly explain how I am feeling right now. I am not sad, but I am not happy. Just something in between.
I listed lots of plans I wanna accomplish soon. Hopefully, I'd get to move and check it all as soon as I can!
Teeth care

Facial care/skin care

Hair care

how to be a responsible adult

keys to confidence

tips to loving myself and my capabilities

steps to encourage personal growth

how to NOT procrastinate!
-- END.
---
Reading back, it seemed like the events in this time is playing again in my memories, as if it's happening again.
The beginning of my year 2022 is something I can't really say as something nice. I am in a point of time where I am fighting invisible emotional battles, insecurities, trying to distract myself from feeling miserable through social media and watching series, among others.
Up until a few days or weeks ago, I struggled with acne breakouts. No matter what I did, they just got worse. My face, specifically both cheeks, are filled with old and new masknes, and it affected my esteem and overall mental health so much. Especially knowing I invested time, efforts, even money, just researching solutions, and trying out products. Yet, everytime I wear masks, these stubborn lil things just lives again, just when I though they are in the healing phase.
It was so bad that people in the house started noticing. It's because they always knew I had a nice, pimple-free face back then. I really did not have any major pimple problems before, until pandemic came.
Whenever I looked in the mirror, my eyes immediately focus on those spots that filled my cheeks, and no lie, I felt like the ugliest. No one really knew about it, as I am good at making it seem like I didn't care, that I knew this was just a phase, or hormonal change stuff, or whatever. But deep inside, I felt hurt and miserable. Let me also add the way I felt about my own progress during these times.
So, yeah. The beginning of my year is not really that desirable when I look back to it. Kinda explains my inactivity with my favorite blogging platform (because you know that I did not write any article consistently until mid-February).
And the feeling of being left behind. Indirect comparisons of the adults that are supposed to make me feel supported and appreciated. Disappointments, and doubts. I experienced one, some, or a mixture of all of these stuff for a few months. I suffered silently. And my only outlet was myself, God, and my favorite artists.
That's why I noticed how I always talk about music, and the artists I love. The puzzle has clicked together, they are my source of motivation during my dark days, that thankfully, I've overcome as of now. Glory be to God.
Just in case someone's wondering about Kahel, it's an alias I used to name my crush, LOL. I like this person a lot, and I also support his vlogs, and other activities. He makes me happy, until now, even from afar. By the way, Kahel is a Filipino word that translates to Orange. Yes, the color orange.
This somehow different type of blog may not be everyone's cup of tea, but for me, it's another humble achievement, as I got to open up again, and I felt lighter. It's always better to not deal with battles alone, and to vent it out whenever it's just too much to bear, so sharing this blog for everyone to read, is both a vulnerable, yet winning moment for me. I hope you'd understand.
Current status as of now, feeling better than ever! Thank God, and myself, for working together towards taking care of myself better, making efforts to love myself more each day, and to always look for the bright side whenever things get tough.
My acne problems is almost solved right now, and I am achieving desirable results from this rejuvenating set I used after few weeks of researching and contemplation Lol. The efforts were worth it. I still continue with building higher self-esteem by complimenting myself, and reminding myself of my worth regularly..
I think I am making a positive difference in my life. Even the progress maybe slow, I can say I am achieving something, and that's more than enough!

What do you think about this article? Show some love! Feel free to leave a like, comment, and share it to your friends! If you want to support me in a different way, be one of my sponsors! This user loves sponsors! 💯
Torum

Find me on Appics! (Username: Ellehcim)
Lead Image is ME! 🤗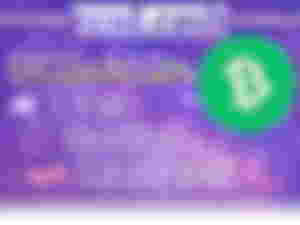 Enjoyed this article?
Earn Bitcoin Cash by sharing it!
Explain
...and you will also help the author collect more tips.