We deserve to treat Ourselves
05/08/2022
---

Well, to make it short, I just wanna tell myself "I deserve it."
You know, we sometimes forget to sit in a corner and think about what we did for the past few weeks, or months. You can now try to do it. Evaluate your hardwork, your efforts, and you can be enlightened by how you did well, after all.
If I'd start it, here's my say. January is a not so good month for me, because I struggled mentally, while being so busy with my job. This was the time I took over a colleague's job for two weeks, as far as I remember, because she got sick. Moreover, I also struggled with my insecurities in this particular time, more specifically about my physical looks. Mask-ne (acnes due to wearing masks) breakout is real, plus I had a low self-esteem due to being too conscious with my body image whatsoever.
February is not an exception to a difficult journey towards self-acceptance to me, as well. But at least the workload has been more bearable. I got to pursue listening to artists I recently got to love and appreciate, and it helped me get through the first two difficult months for me. I am guessing you know who I mean by this time, because I've always been so vocal about SB19, and how their music has helped me greatly.
I got to recover energy and motivation gradually in March, and that's when I got back into writing again, to which I was inactive for almost two months. I started getting back on track in blogging in the second half of February, and that went on until March and April, though, I knew I could never go back to my old self that could publish at least once a day, consistently.
April came so fast, and I am now feeling better than ever. Like seasons which come and go, I am thankful that the dark times also has its limit, though I admit it comes back, of course, but it becomes more manageable as it comes back again.
I explored more on the internet about some new things to try out, and even I am not consistent, as I always admit, I can say I've made some positive changes throughout the way. Good things and blessings happened, and I am always thankful because I held on strong even times became difficult.
So, that's a very brief explanation of how I evaluated myself for the past few months. Having said that, it's time to confirm that I deserve to reward myself for working hard. When others won't do it for us, then let's do it for ourselves! You know what I mean?
And recently, I spent some nice amount to treat my brother and I to a concert we'll always remember for the rest of our lives. If you'd ask me if I have regrets, I'd say no. Without any hesitations. It have me a happiness so genuine, plus a recharge, ultimate recharge that made waking up in the morning more meaningful and exciting. Imagine having new reasons to smile. Beautiful memories make up a happy life. Again, thanks to read.cash and BCH for making it happen.
So, after the concert, I focused more on self-care again, as I noticed I've been so negligent in this area. I went back to little exercises gradually, managed my eating habits, got back on track with a healthy sleeping time, and improved my skin care routine. I looked for and tried remedies for my on going acne breakout, and it fortunately worked, not instantly, it was actually more than a month, but trusting the process helped a lot.
I researched for ways to feel better in my own skin, practiced confidence by being more courageous expressing my own style and personality; telling and reminding myself of positive affirmations; praying more; letting go of people that hurt me or not create value in my life, among others.
I did not do all of these quickly. I missed on some days, there were days I was just so out of motivation, I almost gave up, things felt heavy, things felt empty, I was sad for no reason, and I dealt all of this alone, silently. God was my resting place.
---
You see, this was quite a confusing story-telling of mine, but it's a perfect representation of how I'd describe my life. This is Elle's life im a nutshell. One day, I am all okay, it's all about sunshines and rainbows, then the second after, I am feeling blue, at my lowest point, tormenting myself with unmet expectations that are way too unrealistic, bringing down my own self, doubting my abilities, and all that sht.
No one surely asked but I am rambling all of these things because it makes me feel better. It's like writing to a friend, and when you guys read it, it's equivalent to that one reliable companion who's always there to listen, and that alone is enough to give me comfort and relief.
So, I apologize if my blogs can be too personal sometimes, and I thank everyone who still reads stuff like this and support me. Big hug for you, guys. I appreciate it, always.
I wonder how I started this blog with the plans of showing the things I wanna buy this month, but it ended up with me spilling some hot tea about my recent life events. This is the magic of freewriting. Or, is it just me who tends to swerve lanes on topics? LOL. Enlighten me.
That would be the end of my sharing for today. If you are one of the rare ones who read this word for word, then thanks! You are a champ!
Until next time!
What do you think about this article? Show some love! Feel free to leave a like, comment, and share it to your friends! If you want to support me in a different way, be one of my sponsors! This user loves sponsors! 💯
Torum

Find me on Appics! (Username: Ellehcim)
Lead Image from Unsplash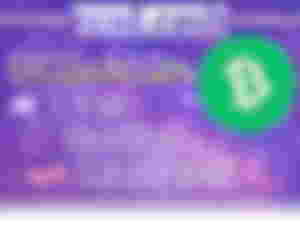 Enjoyed this article?
Earn Bitcoin Cash by sharing it!
Explain
...and you will also help the author collect more tips.