Spreading Awareness when I can: Let Earth Breathe!
04/14/2022
---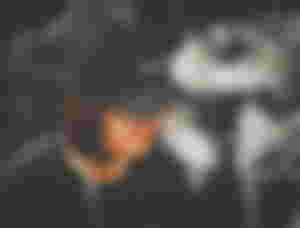 I did the laundry, two weeks worth of them, I think.. That's a lot. Why was it delayed? You're right, I did not do it last week, that was a lazy weekend I did regret, of course.
Next thing was doing a bit if a house cleaning, then organizing a little Kpop merch that I have, which is BTS and TXT Albums, two each. I just randomly took pictures of one specific album, and posted it for sale, hoping someone would buy. I was actually decluttering, and selling one of the albums is one of the good ideas I've thought of. If no one buys, it's okay. If someone does, then thank you, Lord.
I ate lots of sweet snacks today. And I just remembered I haven't been doing planos for a week now. LOL. I'd start again tomorrow. It's easier to eat and eat than to exercise. Good thing it has been a habit of mine to eat in smaller portion in meals, so I can really manage my weight well. But I still would not eat any sweets tomorrow, because I had three sweet biscuits and sandwiches just today. One is chocolate-strawberry flavored cookies, and the other ones are butter toasties. Yummy and irresistible.
Time flew quickly, and the rest of the day was about having dinner, me switching among Twitter, Facebook, and Tiktok. Wow, this is why I refused installing Tiktok before. It could really consume one's time and data. It's quite addictive!
Good thing I still know how to control usage, so I did productive things after wasting time on such non-paying apps. But thanks to them, I am smiling these days. I can't deny that clips I watch online are the main source why I cheer up on days like these.
This was how my day went.
---
Lots of issues and things have been happening since April began. Sad to say, most of it are unfortunate. I thought about sharing just some of them for the purpose of spreading awareness, especially to those who have yet no idea about what's happening.
This has been trending both on Tiktok and Twitter since this morning, at least as far as I can remember. I wonder why it's not making headlines on the news, or maybe it did and I just did not see.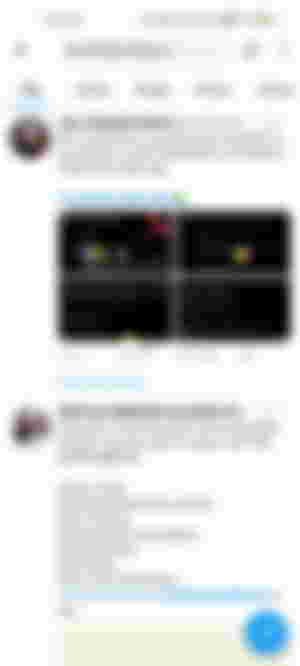 There has been a protest of the scientists in front of a JP Morgan Chase building in L.A. These scientists are, unfortunately, arrested.
According to statements by the scientists who were there, the Earth is only 4 to 5 years before it becomes hopeless for saving. That's scary, indeed. It's worth talking about, and people around the world should know about it.
The thing is, we heard this terrifying statements from experts themselves. And I noticed that the government seemed to not even pay attention. Money is such a great thing than saving environment, huh? Business before saving Earth, we know it. This is a painful reality.
As someone not from the government, nor owns big businesses, we can still help saving our planet by doing things that will reduce excessive oils, fossil fuels, and plastics. This may not be something realistic to say, but I believe that simple acts can make a difference. If all of us, or most, if not all, we can help to.prevent the catastrophe these scientists and experts have been dreading to come.
Delete unnecessary emails
Unread, spam, whatever they are, they still contribute to carbon emissions. (Source). So, if you are one of those who keep at least five thousand emails that are of no importance, I suggest getting rid of them as soon as you can.
This one's seem oddly relatable to me. A few weeks ago, I've been busy deleting almost five thousand unimportant emails. And take note, I did not know this scientist protest will happen.. what I did recently seemed like a foreshadowing of what's a relevant thing happening right now.
See this image: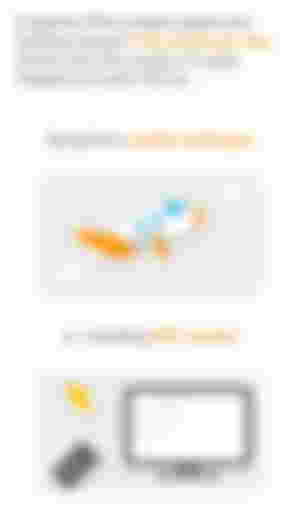 Imagine, just one person contributes to such a tremendous amount of CO2 per year, and we have billions of people in the world.
So, if most of us will just follow the advice, I believe we can make a nice difference and help Earth breathe better.
Delete your unnecessary emails now!
It's probably a first time you heard of this. Same here. So Ecosia is an envorinment-friendly search engine app both available on Google Play and App Store. So, technically, profits from using this app is used to plant trees. As I've read, every search contributes to at least one tree to plant! That's beautiful, right?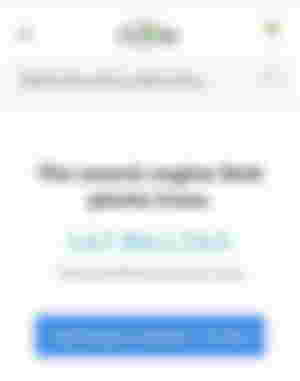 This is just a suggestion, but highly recommended by yours truly! I am actually planning to disable Google and use Ecosia as my default search engine after publishing this one.
This one's perfect if you can't plant tress on your own due to some reasons. So what are you waiting for?
Let's go!
-Save water, save electricity!
-Plant trees whenever possible
-Stop deforestation
-Support environmental organizations, activities, and movements
-Spread awareness
-Reduce, reuse, recycle
-Do not contribute any more to worsening the condition of Earth!
Three to five years, and poof.. gone. That's year 2025, or 2026, or 2028. I could not imagine leaving just like that. We all want our future children, even our future selves to still enjoy our stay in this beautiful planet, and we sould at least take actions, in any means we could. If you can, please pray with me.
Dear God, whatever it is that's making most of us worried right now. The fear of the people about what's currently happening to the environment.. it's causing us fear and worries, and makes us scared of what's to come.
Lord, we have no power over what the future has in store for this world, but we trust in You who's fully in control. We know you want us to live long and enjoy our lives. I pray that You also teach us to take actions to help prevent the worst to happen. Please open our eyes and focus on solving this crisis.
This is not just any problem. It's critical, and the actions in the present would affect what the future would be. I pray that You teach us Your ways that we maybe good stewards of nature, as You also want us to be. May we contribute to saving Mother Earth, even in our own, littlest ways. I believe, that if most of us will help, there is still hope to hold on to. And that four to five years limit they once claimed, will not happen.
Lord, please be in control of what's happening. We put our trust in You. Amen.
---
There are still more major events that are currently happening, but I will share this specific one, for now. Maybe I'd do a continuation tomorrow, about the other relevant issues/happenings things these days.
This is my way of using my platform. I may not be that smart enough to talk about technicalities, nor hundred percent informed about what's going on, but I'd still do my best to spread awareness and share what I know.
I would love if anyone who knows better could add some pieces of information in the comment section, especially to the important points I missed. Thanks in advance.
Let me ask you, what do you think are other ways we can help save Earth?
More information, if you're a bit lost:

What do you think about this article? Show some love! Feel free to leave a like, comment, and share it to your friends! If you want to support me in a different way, be one of my sponsors! This user loves sponsors! 💯
Torum

Find me on Appics! (Username: Ellehcim)
Lead Image from Unsplash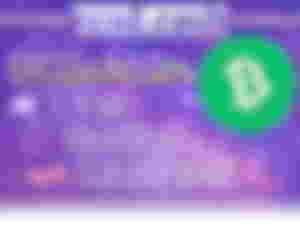 Enjoyed this article?
Earn Bitcoin Cash by sharing it!
Explain
...and you will also help the author collect more tips.