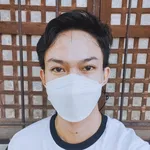 Today is the 31st day of May and it is actually the last day of May, and so here I am to share to you the summary and monthly update of what I have done, posted, achieved, among other things in this amazing and helpful platform not just made to help people but to promote Bitcoin Cash, as a whole.

ZEY NFTs: There is Something Moving?
This article simple talks about animated ZEY NFTs. You will later notice that there will be a lot of articles related to this one since most of the posts I have made this month is centered in this topic. Moreover, it got forty-two views which is quite huge already for me considering the fact that I have just around thirty subscribers that time.

A Story behind the Hundred Dollars I Received Just by Writing Here
The title itself, says it all. As you can see, there are forty-one views, which is just one number behind than the previous one. In here, I have shared my experiences, some tips, and achievements I have achieved just by doing one of my hobbies - writing. So if you are new here and you want to get inspired, consider reading it because I can guarantee that this platform is very helpful and amazing.

Maxi Boys: A Special ZEY NFT Theme?
It got thirty-four total views. It is all about one of the themes of ZEY NFTs, which is Maxi Boys. If you haven't heard of non-fungible tokens (NFTs) yet, you will get an idea about what it means in the said article because ZEY NFTs is considered to be one of those non-fungible tokens. Also, this is a group of cute characters which were drawn and painted just by using PowerPoint app.

McJulez Specials: What is the Challenge?
Doing some challenge once in a while is such an exciting thing to do, right? Anyways, as you can see from the image below it has thirty-three total views. The challenge that was talked about in this article is just simple yet it can be tricky without following the instructions correctly. Several special words were used in the said article, and it is your duty to find those words. One is enough to get one free ZEY NFTs. After the challenge, only a few managed to find those words. Some replied with words which aren't really found in the post, and that is something that signify that they did not really read the article, especially the instructions. Anyways, I hope that those who participated in the said challenge had fun.

McJulez Specials: How I Write my Articles
Writing has always been one of my favorite things to do when I have free time. Here, I shared some things I do when I write my articles here. Should you want to know these things I have mentioned there, feel free to read it because it is worth reading.
If you have noticed, I was inactive here for some days. Honestly, I was too very busy this past few days and so I haven't posted anything. Mr. R. also haven't appear in my notif which made me a little bit lazy to write but here I am writing another article because I missed writing.
All in all, from the articles I have published this month, I was able to accumulate two hundred ninety-six dollars which is already a huge amount considering the fact that I am still a student and I am just doing it at my comfort inside our home. I know that some users achieved higher amounts but this is already very okay to me. I hope I will be able to achieve something like this again in the month of June which will start today.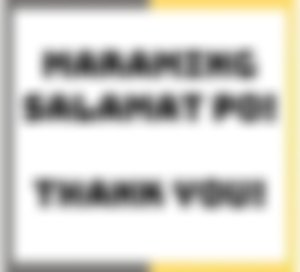 Special Notes:
All Other Images that are used in this article (without watermark) are Copyright Free Images from Pixabay.
This is an original content