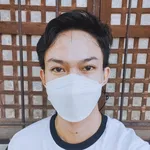 This day is tiring. It's Monday, the day which is considered to be the busiest, and I believe many of us had done many things today. It is getting late at night now but I am still here in front of my desk while writing down some thoughts about something that I just recently read and tried.
The view of the stars in the night sky is amazing. I hope that it somehow made you smile too. Anyway, just stay calm and relax as I show to you further details about this post.
I recently read about @Constant1995 's latest article, Juungle Interview With The Creator Of ANFTA(Mila). If I wasn't able to read it, I might not think that it is possible to have animated NFTs in the Juungle.
I talked to some users, and I found out that one collection already has animated NFTs, and that was Zombies Version2.0. Thanks to @carisdaneym2 for telling me about this.
And so what I did is to try it also. After a few minutes of figuring it out and trying to do one animated ZEY NFT, I succeeded. Upon seeing it in my unlisted asset in the Juungle, I immediately smile because it's really moving. That is why I am glad because I was inspired to do it after reading the said article, which talks about an interview with MilaMaritn1.
Actually, I am thinking twice if I will mint some animated NFTs this week. But I just don't know if it's okay. Anyway, I hope you can enlighten me about this one.
This is the animated png that I made a while ago. I used two from my previous digital arts and tried how it looks after making it an animated png file.
Just to make it clear, it was not my original idea. I was just inspired by the aforementioned things and so I tried to make it also. Should you have any idea in your mind such as suggestions and the like, feel free to write it down in the comment section. Salamat!
You may see the said ZEY NFT I am talking about here via the following link:
https://simpleledger.info/token/e6f9954ae301a3e201a94e15cbf4f19b93250f520e2c0554fd433686c1fc7ad5
I tried uploading it in this article but it takes long to upload and this is because of my signal. Anyway I hope you appreciate it. So, what can you say about it guys?
As a way of sharing happiness with you, I will be giving some like this next time that I mint some new ZEY NFTs just like what you can see from the given link. Just provide some thought, suggestions, points to be considered, among others which could help me improve it. Thank you!
---
Just in case you want to mint your arts too, but it's just that you do not know how you can do it, you may follow this tutorial made by @VideoGameDana  via the following article to know the necessary information and detailed steps you need to follow:
How to create an SLP NFT that displays artwork properly on both SLP Explorer and juungle.net!
If you want a TagLish tutorial in creating SLP NFT, you may check this article which was published by @crimsonowl:
A TagLish version of VideoGameDana's article on how to create SLP NFT
That is all for this post guys. I hope that you have at least enjoyed what I have prepared today in this post. May we become happy and stay kind. God bless us all.
If you have extra in your pocket, please consider adding ZEY NFTs in your collection. Thank you! :)
https://www.juungle.net/#/collection/71bfb7a7796d1314390028c7b3eccb512740e3180c292bda384939b6fb5594f3
---
---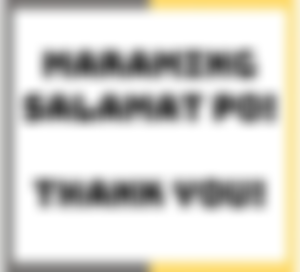 Special Notes:
All Other Images without watermark in this article are Copyright Free Images from Pixabay.
An original content