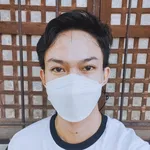 Recently, the admin/s made a new feature again on one of our favorite platforms: noise.cash platform. And as a person who loves trying every new feature on the said site, here I am stating the things I have experienced about it so far, and I will also share the channel I have newly created there!
By the way, it is now 5:35 pm in the Philippines while writing down this post, and the sun is about to set down. The sky is turning to orange, and it is such a magnificent view. Just like what I was talking a while ago, here is the channel which I have created:

The link is here: https://noise.cash/c/what-s-new-7k158w6l
It is entitled as What's New?
The channel's tag line is: New Trends, New Style, Everything New!
Next in line are the rules there in the channel. Make sure to follow them in order for your posts to get accepted.
New Trends, New Style, Everything New!

You may post anything you want as long as it is:

In short, it must be created by YOU! 😉 AND limit your daily posts here to three.
As for the moment, the current moderators I have added there are: AngelKeith, Parot, Shai116, Ben9, franzel, and Carisdaneym.
What is even great in this new feature is that noise.cash admin made this statement:
Right after this post so many people started to heart-tip in channels, so it equalized within an hour (there are more channel tips than regular tips). The pay is about the same now. If the number of channel tips will drop, the pay will increase again.

To promote the use of channels, heart-tips in channels will be temporarily more valuable (actually, up to $0.20) than regular timeline posts (until they equalize).

This is done to compensate for the fact that channels are very new and have much less subscribers than your regular profiles.

Have fun!
And here is my experience for this thing mentioned by the admin:

As you can see, the value of the heart tips has greater value than the usual ones. The highest so far that I have received was .09 for only one heart. Take note that this is implemented to promote the use of channels. Also note that heart-tips in channels will be temporarily more valuable, which can go up to $0.20, than the regular timeline posts (until they equalize).
Just in case you have not seen yet my profile in noise.cash, feel free to see my posts there. Just click the photo to get there. :)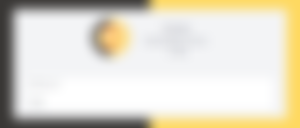 I currently have five hundred forty two subscribers there and that is something that make me feel proud and feeling peymus at the same time, lol. Anyways, the sun has finally set down. The sky is dark now and the stars start appearing one by one. Let's hope that the stars up above the sky will align and grant our wishes. :)
---
When one door closes, and another opens, it can deliver a lot of encouragement and hope along. It is given that we might be nervous about whatever is to come, but it is the chance to take stock of what we are leaving behind and then look forward to whatever is coming.
---
That is all for now guys. I hope you have picked a thing or two here, and just in case you have any thoughts or ideas regarding here, feel free to comment it down below. I will reply as soon as I read them. Thank you and have a great day, everyone!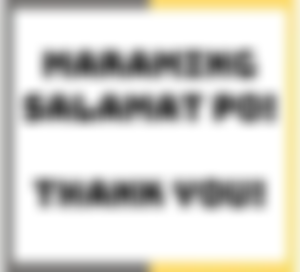 Special Notes:
All Other Images that are used in this article (without watermark) are Copyright Free Images from Pixabay.
This is an original content