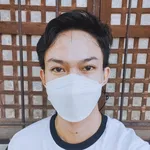 The moment she started a family, even if I am not still here on earth, I know she is already a brave and independent woman. They say that when a woman is pregnant and the baby is expected to be a boy, they say it will be painful. Well, my mother said that it is really true.
I wonder how much pain she has suffered while I am still inside her womb. But I know that she has endured it all because a child will always be a great blessing from God. By the way, I am the second child from the four siblings in our family.
When we were still kids, I remember that we make her angry sometimes because who will not get angry if their children are naughty? There are times we almost played hide and seek inside our house when we can't do what task they have given us to do. I admit we were scolded many times before, even until now, to be honest. I even experienced dodging a flying tsinelas because of my naughtiness. But there are also times that even if there is no special occasion, they cook or buy delicious food to eat.
My childhood time was simple. Ever since I was a child, I have witnessed the effort, love, kindness, among others, our mother is giving to us. We are four siblings in our family, and no matter how naughty we are when we were still kids (even at this age sometimes), she still show how much she loves us, how much she care for us, and how she do everything she can together with our father, just to provide us the things we need even when we are just poor.
She is so selfless. She should have been a nurse, but she has chosen to take care of her children. She chooses to guide us while we are growing, which I am very proud of her. With this, we learned how to be independent at such a young age. I mean, we do not just depend on others. When we start going to school, I am proud to say that she was a very supportive woman for us.
With this, we always do our best to make her proud, to make them proud of us. During the contests we have joined over the past years, they were there cheering for us, especially if it is public speaking or any contest being shown to many people or in public. Somehow, it helped us overcome the nervousness we feel. Sometimes, we bring home the bacon, sometimes we do not. But whatever the results of those contests, we still feel that we are the winners because that is what they made us feel. Being there and just by doing our best, we are already winners.
And should I forget every recognition and graduation day? Of course not! Actually, believe it or not, she has her so-called uniform. She always wears the same plain blouse and pants. It is not because she doesn't have the money to buy a dress to wear during special celebrations, but because she wants to just use it na lang to buy some food to celebrate our achievements.
With all these things, I am really giving my best in everything I do. I know that my other siblings do the same way. When I graduated from elementary, I made my mother proud because I graduated as first honorable mention. I am very proud because I would not achieve it without her guidance and unending support in our studies.
When I completed Junior High School, I finished it as With High Honors. When I graduate from Senior High School under Accountancy, Business and Management Strand, I graduated as With Honors and one of the Top 5 in our strand. I was able to pass NCIII for Bookeeping, which even made my mom proud more, but I know that all these things are pale compared to what she has given to us. And with God's will and grace, I will give my best in my chosen course so that I will be able to give back to them soon once I achieve my dreams with their unending love and support.
I may not be the best child in the whole wide world, but I believe that I have the best woman in my life. No storm can bring her down. Even when life seemed to get more challenging each day, she is always there to guide us, take care of us, and endure the pain and things she is experiencing. Actually, I was crying while writing this article because I am heartfelt with every word I write. On this very special day, I only have one wish to God, and this is to give her more years to live in this wonderful world, including my father and our family as a whole.
Yes, the best and the most selfless woman I have ever known was my mom, and I will always be grateful for having her as our mother. She's my hero, my world, and everything. I love you and Happy Mother's Day, mang, and to all mothers in the world!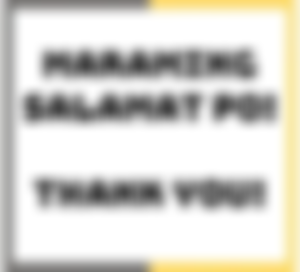 Special Notes:
All Other Images that are used in this article (without watermark) are Copyright Free Images from Pixabay.
This is an original content