Some ignorant people keep mumbling that a woman who undergo Cesarean Section in giving birth are just exaggerating and does not want to have normal delivery to make themselves still fresh or does not want to experience pain of labour especially if it was scheduled Cesarean Section.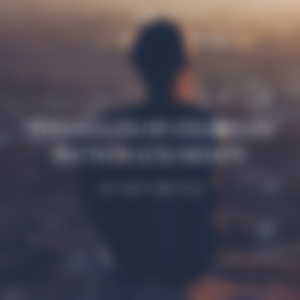 I experienced being tagged as "maarte, nag-iinarte" just because I agreed to my OB that I'll undergo CS. Someone said, I can give birth normally even if it was in breech position if I have the courage and be brave, that someone asked me "Can you do it?" I replied "I don't know, this is my first time giving birth and I am not in the situation yet, so how will I know if I can make it or not?" from that they treated me coldly. Like wtf? Should I oppose my OB?

During 3-6 months of my pregnancy my baby's position in my belly is cephalic, which means it is well positioned to have a normal delivery but when it reach 7 months my ultrasound change from cephalic to breech.
My OB said that if the position will not change when it reach 9 months I will have to undergo CS operation to deliver the baby. We don't want CS, because my partner that time doesn't have a job yet. CS is costly and I don't want to endure the pain of the scar for the rest of my life.
But sadly the baby didn't change position what's worst is that it is facing my back, we didn't even know her gender at first because in the ultrasound they can see her ass lol.
Having scar for the rest of our life is something we didn't want to but we don't have any choice just to gave birth to the baby safely. What's more than having a scar is the pain we will go through.
When the weather is cold our scar sometimes are aching, if there's a lightning or thunder it also ache. I don't know what's the scientific explanation that how come it is related to our scar. How come it is aching when there is lightning or thunder? Ughhh I don't know.
We can't lift heavy things, we can lift slowly by slowly not so heavy stuff because if we force our force the scar inside will give us pain.
We can't stand for longer period because if we stand for longer hours our scar will also ache.
What's more terrifying is that once you are already Cesarian section on the first time giving birth the probability of giving birth next time will also be CS and not normal not unless the last child is already old enough but still it varies on the situation if a woman's pregnancy is risky or not.
Of course not, we don't want scar..as much as possible mom's likes to go normal delivery, once you are being operated it seems your life span has been shorten (well this is just my beliefs) unlike those who undergo normal delivery.
Aside from that CS is costly than normal delivery, a practical woman who doesn't like to spend a lot doesn't want that. CS gives more doctor's fee than the normal delivery that is why it is more costly as they've done operation while in normal delivery they'll just assist the pregnant mothers and help them to release the baby.
Plus I like going gym, I can't lift heavy barbells anymore since I became a mom because I've undergone cesarean section. I can't force myself to lift heavy stuff anymore because every time I do so my scar will ache reminding me not too lift.
I remember way back on my in-laws house I have to put water manually on our washing machine because the water pressure is too slow.. after doing the laundry if feels like I am battered and my cs scar keeps aching.
Being a CS mom is not being maarti it's just a way of giving birth safely both mother and child.
Our cap of giving birth to a child is maxed to 3 only, maybe because that's our capacity of bearing pain or undergoing operation.
P.S this blog has been on my drafts since last year, I just don't know why I just had the mood to finish and publish this now XD.

Recent personal blog:
Working Smart Vs. Working Hard
How Did You Come Up With Your Username?
My Child(ren) Is Not My Investment
New Start Doing Small Business
It Started From $0.01 - Before I've Got $1000
What If I Didn't Know Crypto World?
Onboarded New Users: BCH Awareness
---
Find me at:
•readcash •noisecash •Publish0x •Hive •Twitter •Telegram •Discord •email
Date Published: March 8, 2022