The Power of Mindset
04/06/2022
---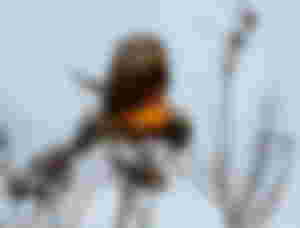 A few more hours before Wednesday officially ends. It's another day worth being grateful for as I get to accomplish another day from work again. Second day, too, of my goal of walking instead of taking that one last ride on my way home. Benefits are lesser travel expense, and losing some weight. I also read recently that walking promotes slim legs, which I badly wanna have, so let me see how things work out.
It's an amazing feeling of fulfillment that I am now improving my physical activities. For lots of years now, I have been traveling and commuting, not giving myself that much time to walk instead, and exercise my legs. After walking, I feel tired, but good, too. Walking is indeed one of the best forms of exercises.
Anyway, as I started with my article, FOCUS. I've been scrolling nonstop in Tiktok ever since I arrived home, and that's roughly an hour already. Time to stop slacking, and so here I go, writing. Freewriting, to be exact.
I have no plans of stopping to think of what to say next. I will just let my fingers move according to the next string of thoughts my brain would release, regardless if they make sense or not, (hopefully, they do).
It's because I want something that the readers will ponder on after they read my blogs. That's what I am doing nowadays, that's why I am focused on some thought-provoking topics these days, like about love, about mood, about self-love, and the like. I hope that my intention is successfully effective, and that readers would really gain and come up with insights whenever they read from me.
Okay, so what should I say next? I also shared in last night's blog that I am celebrating my one year anniversary soon. A few days from now, to be specific. I am thrilled. I am excited. I hope you get to read my article yesterday, and read up to the last part to get to know a little game I added. I think no one got to that part, because I still did not see answers in the comments. I am giving a wee reward to whoever would get the answer right to my question in that blog.
It's nice to know that I got to stay in a particular platform for a year. I am a person who does not really like doing the same thing over and over again. I have tried and did many sites and platforms, and more often than not, I always end up leaving, being inactive, or losing interest gradually. Yet, read.cash made me stay. It really brought out my passion in writing, encouraged me to be better in my craft, and helped me learn from others, too. This platform really proved it's worth the stay, and I am genuinely hoping always, that it will remain working in the next few years or decades. For a whole new year of roller coaster experiences with read.cash, I am saying a big Thank you again. I am really, really grateful.
I am now moving forward to another topic that's popped up in my mind just now. Another good news is on its way. It's work-related. I heard my colleagues talking about that particular 'something' they've been expecting, yet they did not wanna tell me what the heck is it about. I am sure, though, that it's a good thing judging from how they look forward to it. I wish I knew what it was, though. I would be happier if I knew what it was. They really won't tell me, they want me to just surprise myself.
See? This is what I am telling you! If you are a regular visitor of my articles, you already know by now that I am doing a certain habit that improved my well-being a lot. It's the habit of saying positive affirmations to myself, and also not thinking about worries and negativities, and claiming blessings and good vibes. What happened today at work just proved that it works! One of the favorite things I like to say and declare is this, "I am expecting a really good news today!"
Yes, good news, and that's on its way to me. Thank you, Lord. Now that I am avoiding overthinking nor imagining worst case scenarios as if they're gonna happen, I noticed the big change not just in my outlook in life, but also the happenings around me.
Even I can say no big things are actually happening (just yet), I can say that bad things are quite allergic of me now, they hate me, because I always shoo them away. I am practicing this always, mocking bad vibes by ignoring it, or not giving it the attention it does not deserve. I am meant for good things, I attract blessings, I am a magnet of good vibes and joy. I am designed to enjoy life. In Jesus' name. Amen.
It really felt weird at first, saying these things, as if they are "to good to be true". But the more I do it, the more I start to believe that it's indeed true.
So, you! Yes, you! This one's for you. Remember this. Let these words mark in your head.
Before you do what you're about to to, let me tell you this important thing. Believe it, and it will happen. A beautiful news is arriving soon for you. Blessings are on its way to you. Don't block, nor negate. Just claim it! Make sure you manifest it in yourself, and it will find its way, running to you. Good news are running after you, so just keep living, and hold on. Things might be hard now on your end. Or you may also feel like nothing's really changing in your life. Worry no more, because the tables are about to turn. Believe in His power to bless you and put you above all of the tempests blocking your way. You are stronger than you think. Just stay put, remain strong, and welcome the bundles of blessings that are coming in your life. Repeat after me, good things are coming my way. I am indeed blessed.
I hope life will give you a reason to smile even things seem hard and dark for you right now. Let me end this blog with a virtual hug from yours truly. Thanks for the visit!

What do you think about this article? Show some love! Feel free to leave a like, comment, and share it to your friends! If you want to support me in a different way, be one of my sponsors! This user loves sponsors! 💯
Torum

Find me on Appics! (Username: Ellehcim)
Lead Image from Unsplash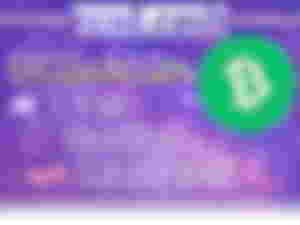 Enjoyed this article?
Earn Bitcoin Cash by sharing it!
Explain
...and you will also help the author collect more tips.