$510.54 is not bad: Tracking my forsaken progress (Again)
08/01/22
---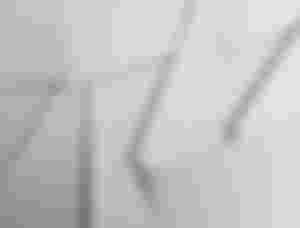 To be honest, I feel so lost now. I haven't kept track of all this stuff since time I could not remember, and this is me scolding myself for that!
Anyway, I chose to just start all over the year, so as to avoid confusions whatever. Let me just put this link here for starter.
I believe I was able to compile ALL the important details about how I started my blogging journey last April 2021, specifically April 8th of it.
You can read it first for reference, then for the following contents, I will do my best to make information brief yet understandable, and comprehensive enough to show what it meant to show.
I started the year 2022 writing specifically on the 3rd of January, and it was a nice start, it's about taking actions as important after task of setting goals.
Nice, I only managed to write exactly five (5) articles for the month of January, and here's a lil summary:
UPVOTES - $44.73
VIEWS - 279
COMMENTS - 126
A very small amount, average of $8.95 earnings per article, not that bad, but definitely not up to standards! lol.
My hiatus came, and I really did not visit for a long while. I started the second month of the year writing in the midst of February, talking about what I did while I was out of the blogging world.
I was able to power through the second half of the month with 14 articles, my favorite being the one I wrote on the 14, yes, Valentine's Day.
February was ended productively with me publishing almost once a day, and here are the summary of my stats:
UPVOTES - $153.98
VIEWS - 782
COMMENTS - 446
This meant an average of $10.98 per article, which is amazing, considering Rusty was busy somewhere else to be visiting my works. Thanks, Rusty!
---
I just turned into a self-proclaimed soldier and is about to 'march' towards my blogging adventures in the third month of the year, which is, yeah... March.
Forget about the soldier thing, let me just show the numbers real quick before you stop scrolling further.
And... I am telling you in advance, don't laugh.. Don't laugh! I just learned I actually have a summary of blogging journey for the month of January and February 2022.. It was quite a waste of time looking back for the first two months when I was able to actually report about them in the beginning of March!
I really forgot about it. Anyway, since we're already here and I could not turn back the wasted efforts, let me just have you read such report I was talking about. Here they are:
March is better than the previous month with me being able to publish 19 articles, the 16th one earning the most, $15.40.
Here we go to the exciting part.
UPVOTES - $150.54
READS - 829
COMMENTS - 430
---
I did not realize it would take ma quite a while finishing this simple task of just compiling and monitoring all 2022 blogs and articles I published. A few more to go, April, May, June, and July, which would be a bit easier, since yours truly, barely wrote during these months.. Power!
Okay, so moving forward, comes April, what else?
This was a memorable month as lots of new things also happened to, me and one of those is meeting my beloved OPM artists, members of SB19, a PPOP group.
I remember starting a mini-series of the concert experience, sharing some photos I myself took, when I got the chance to get close to them all. Goodness, now that I remember it, I am happy again. I guess, I'd never be able to move on from the 23rd of April. (Yeah, I remember the date I met them in person.)
I looked back and saw I accomplished 15 articles this April, and the one where I earned the most is, A Prompt? Songs and Freewriting! . This article alone helped me earn $18.48, wow. Thanks a lot for your support, and Rusty's generosity as well.
UPVOTES - $161.29
VIEWS - 750
COMMENTS - 305
---
---
---
Now, I am still left with summarized report for May, June, and July.
That would be for tomorrow, since this blog alone may have been too long to understand, or too boring to read. (Hopefully, not).
I figured the next blog would be much shorter, as I only have few articles to check and monitor.
The verdict? Still blessed and thankful. Knowing I still got to earn a total of $510.54 for these four months alone (average $127.64 per month), despite being inactive for lots of times an instances, is enough to make me feel satisfied. Thank you, Lord.
This has been a try-hard reporting of how the first half of the year went like for me, who, truth be told, is not as active and dedicated before. I admit it. Lots of things and situations caused me to have my attention divided, and I prioritized other things, too, along with time.
It would still be the same for me, though. I may be missing in action for weeks, or months here. But I will surely come back. This is where I started, it's my home.
Thanks for being here. And for your boundless support. Let's talk in the comment section below. Until next time, I guess? Bye!
---
What do you think about this article? Show some love! Feel free to leave a like, comment, and share it to your friends! If you want to support me in a different way, be one of my sponsors! This user loves sponsors! 💯
Lead Image from Unsplash