A challenge of choices
04/13/2022
---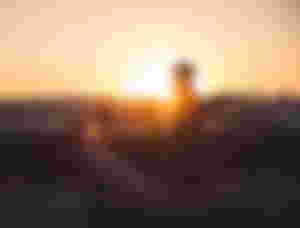 To tell you honestly, I had thoughts of not writing again today. But I felt guilty. I want to end this day without any regrets, so here I am, scribbling my thoughts, even the motivation is not a hundred percent.
I came back here, actually after almost an hour because I had dinner, and I relaxed for a bit, by visiting twitter. Of course, you did not know that until I said it, LOL. Just a random share, even no one asked, because why not?
Since I've been staring on my phone for several minutes now, I just checked my saved articles with hopes of finding possible ideas, and I got one. Thankfully!
I originally read the article from @JRamona20 's article, and I apologize of I have no idea who owns this challenge. Please let me know in the comment section.
The questions are simple "This or that" questions. I think there has been a similar prompt a few months ago, but as far as I remember, I was not able to join, so for now, let me take this opportunity to. And yes, I did something very similar in a very recent article, like answering questions, as well. You can check it out here:
As always, I only copied the questions from JRamona's blog, but of course, Imma guve my own answer. Let's see how this goes.
Let's start!
(Warning: This is gonna be so friendly, because I removed almost all signs of formality here. Just imagine talking to a close friend when reading. You've been informed!)
---
This may refer to a special someone, right? Yes, desisyon ako haha!
I must say, I'd prefer taller men, of course. Though it's still subject to God's plan, of course. There's really not deep reason for that, it's just that I'd find it more comfortable, maybe, if I am a few inches shorter than my future guy.
I could not state any more explanation, since I haven't got into this stage yet. Lol! Moving on...
I could not choose, I want someone in between. I don't really feel energized when I am around talkative people, the opposite happens, actually. But it would be nice to have someone outgoing accompany me, at least to balance my boring life.
Having a quiet person around is also nice, especially on days when I want someone to just listen to my rants and insights. I enjoy peace and silence more than talks that take lots of my time. However, being a quiet person that I am, too, I think our bond would be so boring because we'd rarely talk about stuff. Imagine that!
Well, for this, I still could not be sure. I think I can adjust to the person when it's someone I treasure, so whether talkative or quiet, I think I'd accept, as long as I love that person. It'd still be the best if it's something in between. I think I could settle with this answer.
Wait, I answered this question recently! (Clue, in the article I linked above). But that's a question I answered for myself. So I'd answer this question differently.
To a guy, I'd say, it depends! I have many guy crushes that rocks long hair! I even loved them the most on those looks, LOL. But yeah, amazing guys can do well on both, so whatever they'd be happy with, I'll support.
My answer would be different in specific situations, though. If long hair is burdening them in any way, I'd suggest getting a haircut.
I am sorry, I could not help sharing this photo of my crush slaying in his long hair!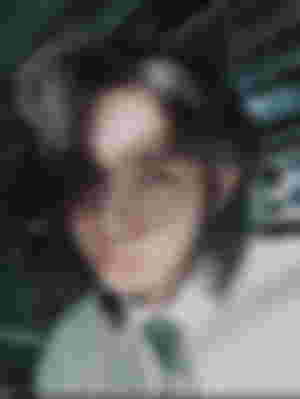 He's just one of my crushes that looks good in any hairstyle. Let me also add, BTS' Taehyung, and my fave actor, Lee Do Hyun.
Yeah, I enjoy being single because I can enjoy looking at other guys, even those fictional ones, haha!
I only accept bad when it's for a playful purpose. Like for fashion, or when situation arises.
Generally, though, I'd prefer cute to bad, BUT, not in a cringy way, because I'd not get involved with someone who may be the same age, or older than I am, but acts like a literal child, even uncalled for.
I'd say I'll use the cute in the manner that our relationship would be on the chill side, full of fun and laughter, doing funny and sometimes embarrassing things together, not minding whatever others say. I have seen relationships online that I deemed cute, and I want that kind of bond.
When it comes to friends, bad is not an option. It'd just give me anxiety all the time, and will have a high chance to be influenced by bad things or bad habits.
Music! I want to love and appreciate sports, but the latter has no interest in me. I haven:t been so involved with sports all my life. But heck! I'd love to, when I get the chance! Like other rich people who has their sports day or something like that. I can't even pay for renting a place to just play casually with friends or something. Wait, I have friends? (Just kidding, of course, I do have friends).
Well, about music. You might get tired of me talking about it. It has been my imaginary twin. I have known about it since I gained the ability to think.
Music was with me through the good and the bad times. So between sports and music, my answer's pretty obvious.
Older! Again, no deep reason, it's just something that I prefer.
I'd like it more if I get to learn from him. Although maturity does not solely relate to age, I think I'd deal less with maturity issues when it's an older guy than me. I also prefer a not so big age gap. I hate generation gap, I've lived with this until now, so I am quite sick of it LOL.
It might be funny, but, though most of my crushes look good, I'd prefer personality 100% more. The person stays as someone I like, and that feeling even goes deeper as I got to know him.
In reality, I have people that I like, that others don't consider handsome. Yes, that's the truth. But in my eyes, they are the most beautiful. Why? Because it's their personality I fell in love with eventually.
Looks just fade through time, and this is a fact. It does not matter, especially if we're in for the ling ride. But when we choose someone with an amazing inner beauty, we could have the most beautiful relationship ever, even it's not perfect.
So looks vs. personality? Personality, period.
I am a night owl! And I am proud of it!
I hate waking up early in the morning, that's why I have an innate tendency to be grumpy in the morning. I only like waking up early when going to a place I am excited about, or similar situations.
On weekends, I can go as late as three o' clock in the morning. Yeah.
So, don't be surprised when you see me in person and notice my dark circles. (Note, they have improved, as I am fixing my sleep schedules nowadays. Yes, achievement!)
If you ask me what I do in these hours, it's either finding myself in the rabbit hole of tiktok, or youtube, or enjoying a fan fiction I discovered. It'd be better if these sites or apps pay me. Sigh.
That's about it, yeah. I don't wanna make this long, as there's a story I've bookmarked since this afternoon, and I badly wanna read it, like right now!
Okay, so I guess I'll visit tomorrow. Reading this story is my priority for tonight.
Thanks for reading! And feel free to join this challenge, too. I would love to read your entries.
Until next time, lovelies.

What do you think about this article? Show some love! Feel free to leave a like, comment, and share it to your friends! If you want to support me in a different way, be one of my sponsors! This user loves sponsors! 💯
Torum

Find me on Appics! (Username: Ellehcim)
Lead Image from Unsplash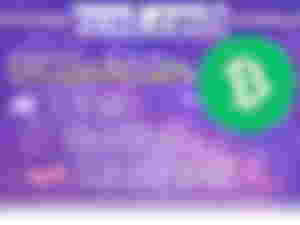 Enjoyed this article?
Earn Bitcoin Cash by sharing it!
Explain
...and you will also help the author collect more tips.