Welcome to my Amazon storefront!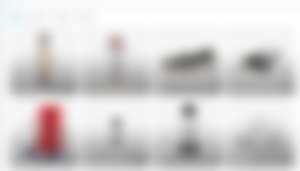 Here is my Amazon shop: https://www.amazon.com/shop/itravelrox/
Finally, I just launched my Amazon shop as an affiliate through the Amazon Influencer program. That's why I was so busy these past few days updating my FB reels. I am getting serious as a Digital Content Creator. Haha! Oh well, make use of your social media having 1k to 2k followers on your FB profile and FB page.
I had some social media issues which I need to report for abuse and bullying. It is not the right time to talk about it but I am waiting for the results.
It's Christmas time! I curated some women's watches you can buy for your female friends, girlfriend, or wife... Watches are on sale for as low as $27. Can deliver to the Philippines.

https://www.amazon.com/shop/itravelrox/list/2KWU2MIF45MU6?ref_=aip_sf_list_spv_ofs_mixed_d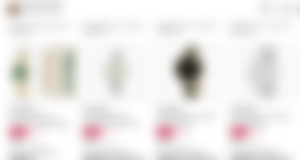 Found a cheap deal for a women's watch. My husband asked me what I want for Christmas so I sent this link to his email address. Hahaha! Grab this chance now. Can deliver to France and the Philippines. :D

https://www.amazon.com/dp/B088HJQ863?tag=onamzroxan07c-20&linkCode=ssc&creativeASIN=B088HJQ863&asc_item-id=amzn1.ideas.2KWU2MIF45MU6&ref_=aip_sf_list_spv_ofs_mixed_d_asin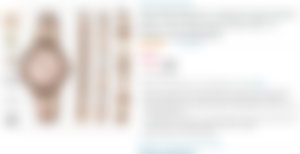 Skechers shoes are on sale. Head on to my shop to choose your new favorite Skechers shoes. Here's my favorite as I love the color. :D
https://www.amazon.com/shop/itravelrox/list/1R4YKCWZQ8Q9?ref_=aip_sf_list_spv_ofs_mixed_d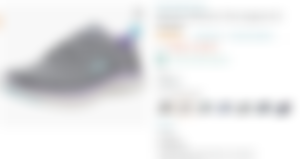 There are so many products I need to add so I need to create more content. I need to check other social media influencers on how they make money on their Amazon storefront.
I am excited to receive gifts for Christmas and the ones I liked on Amazon. Hoping I will receive it before December 25 so that we have time to wrap it as a gift. Of course, I am excited to share some good deals on my Facebook profile and Facebook page. I've never been addicted to online shopping but now, I have the reason.
I will do a lot of curation. I have some items that I've received from my previous online shopping sprees. I just need to capture a photo or create a video about it like what other social media influencers are doing.
Head on to my shop and let me know what you think.
https://www.amazon.com/shop/itravelrox/
That's it for today's article. Check out my previous articles:
I decide to upload my 1-minute videos on YouTube
Failure and Success in Dating Apps
I Deleted All my Dating Apps when I turned 30
How To Use Dating Apps While Traveling?
Are you a Digital Creator on Facebook?
A Sunday Off Away from my Laptop
A Japanese Guy asked me for a Date
I am a traveler by heart: questions to answer
Funny Tinder Matches in a Hostel
How I got my first Japan tourist visa with a PH passport?
3 Dating Apps I Used While Traveling
My Deer Feeding Experience in Nara, Japan
I met Draco Malfoy in Tokyo, Japan for real!
Happy 4th Meetup Anniversary in Phuket, Thailand!
Why Cebu Tops is temporarily closed?
A Stranger Paid for my Surgery