I Am on My 4th Year in College!
It has been a long journey since I entered college last 2019, and it was still unbelievable that I am now officially on my 4th year. One last challenging academic year and I will be wearing the graduation attire that I have been seeing everywhere.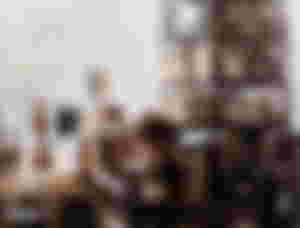 College life is like a roller-coaster ride to me. There are days when I enjoy being a college student, but there are moments when I feel exhausted too. In the recent years, we are guided to complete the units we have from minor to major subjects, even though we felt like we were already over-loaded.
And now that we are on our 4th year, it is when we realized that the hardships of dealing and studying so much before was a blessing in disguise. It is because we were only left with Thesis and Business Research this semester. We will have a lot of time working with both of them, since we will not have to worry on other subjects anymore.
---
What am I looking forward to my last year in college?
Since our face-to-face classes already started, I get to meet my classmates again. Plus, I can now feel the vibe of being a student. But there are things that I want to do and achieve before I graduate with my degree.
More bonding moments with my classmates.
Because of the pandemic, we had no choice but to settle for online classes for more than two years. And it was tough and sad knowing that our whole class did not get the chance to spend more time together. It is one of the things that I am looking forward to do lately, to connect with me and collect good memories.
Focus on our thesis study.
The final requirement before we graduate in college is the thesis study, and we already had our title proposal yesterday. I am already familiar about research works, and I guess it is our advantage. Recently, I promised to myself that I will focus on our thesis study, one way or another. Our group has no leader at all, because I wanted us to work as a team and not individually. And I guess I am lucky with my group members since they are approachable and cooperative. We will make a good team.
Enjoy my last year as a college student.
Time flies so fast, and I think soon enough, I will be loking at myself and realize that I already graduated from college. Since I want to have good memories from my college life, I promised to enjoy every single day of being a student. During our classes, I talk to my classmates and laugh with them. I look around our university and appreciates every corner of it. The little things would help.
Think about my plans after college.
I still have no particular plan after college. Actually, I wanted to continue studying and get a Master's Degree in Business Administration (MBA). But I also considered being a full-time freelancer after. With these plans in my head, I thought I can decide with doing both.
BUT, there was a game-changer recently. I received an offer. Let me tell the story on my next article, soon.
Author's Remarque:

I guess I can say that I am already on the exciting yet exhausting part of being a college student. This is where everyone were scared, the Thesis Study Era. Yet I am eager to learn and apply my knowledge to get it done. And yes, I am now officially on my 4th year!
---
Article # : <317>
Category  : <Personal Blogs>
Author    : <charmingcherry08>
Posting Date : <October 6, 2022>
Sponsors of charmingcherry08