What's On My Bucket List
People have this set of things they want to do in their life, like traveling or pursuing a career. Some of us are even writing what we call "bucket lists" to remind us of the places we want to visit or simply show us the life we want to live. I can relate to that because I also set standards and even have a great imagination about the thing I want to get, achieve, and do someday.
Since I cannot stop myself from writing them down, I decided to share them with everyone here. Maybe some of you would tell me that we have similarities. Now, let's see.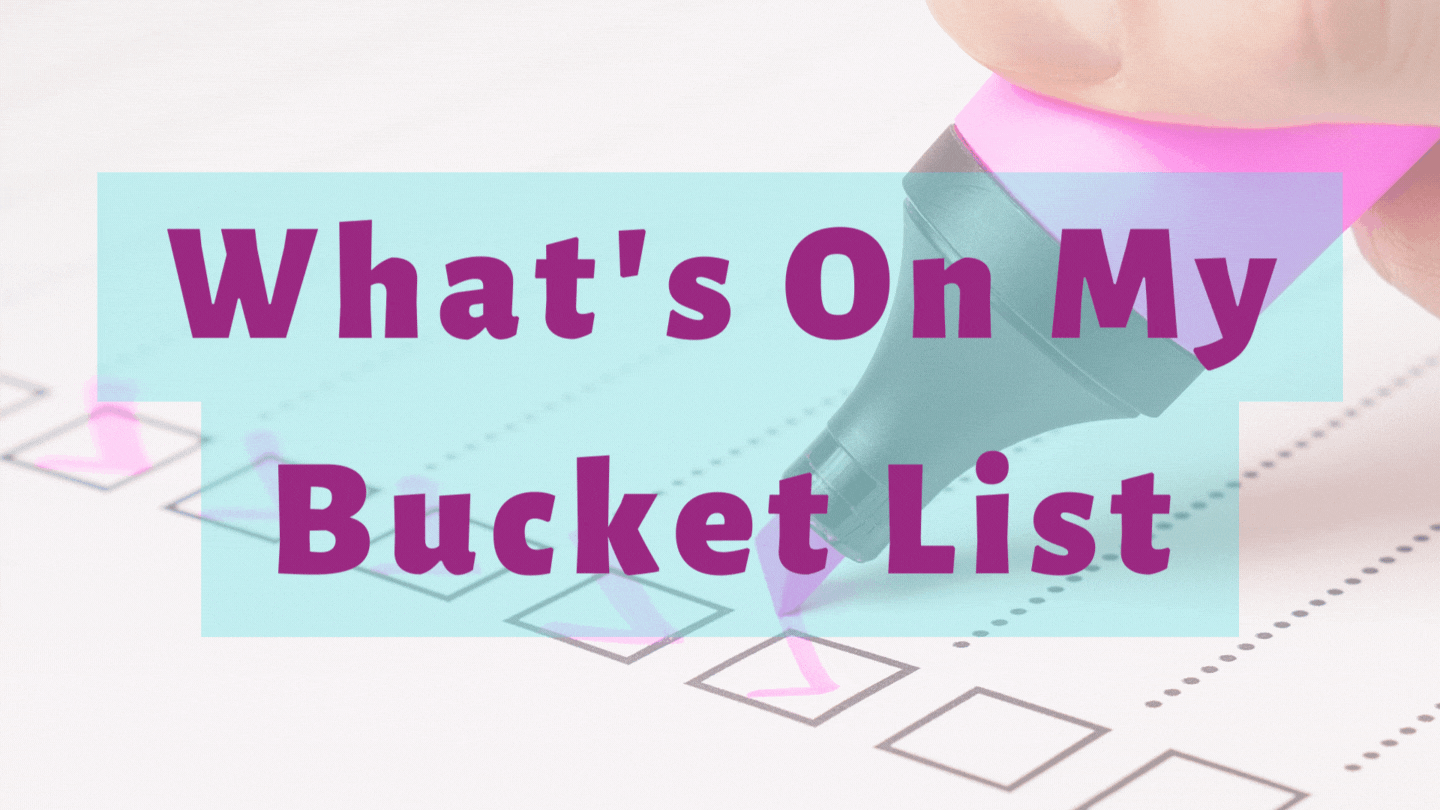 To work abroad
I always imagined myself working and living abroad since I was a kid. It is my dream to be in a foreign land and enjoy a few years of my life there. It is the reason why I always have it on my bucket list. Aside from the reason that it's my dream, I also want to experience being a "balikbayan." I can even imagine myself sending boxes or package to my family once I get there.
It is the reason why my partner and I are planning to get married once we saved enough money years from now. Some of you know that my boyfriend will be migrating to Australia and it drives me nuts knowing that we will be in a long-distance relationship. But we are thinking outside the box and we will conquer the odds together. I hope he will be my ticket to achieving my dream of working abroad. And he promised me that he will do everything to get me there as soon as possible.
To explore the beauty of my country.
Even if I dream of working abroad, my priority in traveling is way different. I want to explore the beauty of my country before appreciating other places in the world. I would like to visit the tourist spots here in the Philippines and even learn more about the different cultures and traditions Filipinos have. I hope I will not be too late for that.
To get rich and spoil my family.
Like I always say, I am not born with a silver spoon. My parents did their best to give us what we needed and provided everything we wanted. And it is why I want to get rich and spoil my family in any way possible. I want to give my parents a comfortable life once they are older. I can feel the driving force of this inspiration. It pushes me to work harder and do everything I can to pay back little by little.
To take care of my parents.
Since I am an only girl, I want to take care of my parents when they cannot look after themselves. I want to be with them during the cold days, and they cannot pull their blankets for themselves. I want to be there for them on the days of their sickness and be the one who will take good care of them.
If my partner and I broke up and not for each other, I think it would be my last love. And I will focus on my parents after. It is also why my partner is doing his best to assure me that he is the one and will help me be the best daughter for my parents. He will be there to support me.
To have a comfortable life.
Living an unprivileged life made me dream higher and work harder. I want to have a comfortable life someday. I do not want to grow older without any money saved in my bank account or insurance. I want to be ready for the life I want to have in the future. 
To my readers:

I know you also have your bucket list and the things you want to do and have in the future. Maybe you also want some of the things I mentioned above. Let us work harder and be ready to accomplish everything on our bucket list. We can do this.
---

Article # : <290>
Category  : <Personal Blogs>
Author    : <charmingcherry08>
Posting Date : <July 19 2022>
Sponsors of charmingcherry08