Committing Myself Into Water Therapy
I posted about my sickness in different blogging platforms I have, and I received comments about drinking plenty of water to recover faster. Even without the comments, I started to have a long-term commitment to water therapy.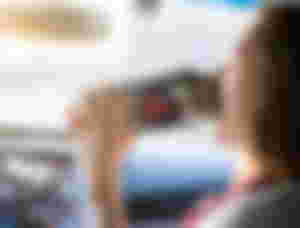 I have always been aware with the benefits of drinking a lot of water every day. It all started when I suffered from severe urinary track infection (UTI) years ago. When it all happened, I decided to commit myself into water therapy, and it helped a lot. Since I will be having my face-to-face classes next week, I had to level up and bring water with me to keep me hydrated all day.
I bought a tumbler.
As a first step, I wanted to have a tumbler that could be my buddy when going out. I found the right one, even though it is not as pricey as other tumblers in the market. The trending tumblers were HydroFlask and AquaFlask, yet I decided to buy something cheaper but high-quality too.
I bought a Japanese brand of insulated tumbler, Tyeso. And when I received my order, it was one of the best purchases I had this year. I hope I had known about this tumbler sooner. My tumbler can store up to 1100 ML of water, which is enough for a whole day being at school. Plus, I love the quality of the color. It serves its purpose.
Setting an every day goal.
Since I already have my buddy for my water therapy, I decided to make a goal every day. It is to empty the tumbler before the day ends, or add more water if needed to. I am having it rested on my computer table, especially when working. I could easily grab it and drink, instead of going out to my room and getting something to drink in the fridge.
I have my tumbler cleaned and refilled before I sleep.
Drinking on my tumbler over a day means I have to clean it before I go to bed. I also bought cleaning materials for it, and it was satisfying to do every night. And it became a routine now. Aside from that, I also make sure to refill it with some water since there are moments when I wake up in the middle of the night, and feeling thirsty. It would be best to have my water ready in my room.
---
Author's Remarque:

As I got sick for days, it made me realize that keeping myself healthy and hydrated would help a lot. It is now or never, plus I am not getting any younger. The next goal that I want to do little by little is committing into daily sweating exercises. I have done this years ago too, and I wanted to get that active side of me again. I am looking forward to being physically fit again, as soon as possible.
---

Article # : <315>
Category  : <Personal Blogs>
Author    : <charmingcherry08>
Posting Date : <September 29, 2022>
Sponsors of charmingcherry08