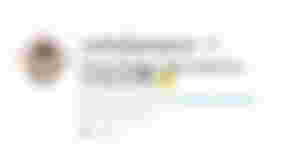 Looking at the picture still amaze me that I've been continuously writing for six months already. The time flies so fast and it feels like I am still a noob in everything. My journey is not that easy like what they think it is. I was once like you, started with zero knowledge and slowly learning the basics. The six months is not enough for me to understand the whole thing about "cryptoverse" while trying not to fail our academic exams.
There are times that I feel so motivated and there are hard times when I thought of giving up. Of course, it was never easy to build and make your branding, you need a lot of effort and dedication to achieve your ultimate goals.
It was a quiet morning when I heard my siblings talking about earning some cash and they can easily convert it into fiat money. I just ignored it because I will be late for my work and I still have some projects to be finished before finals. I have a hectic schedule that I really don't care about social media. Then pandemic came and all the plans I have was ruined in one snap. They closed the university and stop the semester. I think it's just good enough since I can make more and save more money before they open the university However, everything was still a mess and I can't catch up with all the discussions even tho I am bringing my notes to my workplace. It's too hard for me. I can't study at our house when they are still awake, I can't study in my work because I don't want special treatment. The environment became toxic and most of the students are complaining about the new education system and then one day, I quit then bitcoin cash entered my life.
I wanted to do something, I used to have work and I just can't sit and do nothing when I need to find alternatives where can I get my allowances? I cannot ask for anything from my parents. It is me who wanted to finish my studies so I am in charge of this problem, even my sister too. She introduced read.cash to me, she knows that I love writing too and after five months, I achieved my 1 BCH.
---
ACHIEVEMENTS
-In six months of writing here, achievements are something that motivates me to push through.
---
-I can call this as an achievement because in the first place, earning is one of my priorities here but of course that it cannot be compared to my job where I have a fixed salary and bonuses every year.
-Learning the basics is the most important thing for you to earn. Learning is always included in the process and it is included in my achievements for the reason that I wouldn't be staying here if not.
-Companions are the ones who helped me to achieve what I have now, I am not the only one who made this happen because, without my readers, commenters, subscribers, sponsors - I am just a nobody. A Satisfactory Interaction is what I always prioritize before anything else. I learned how to make things better and I got to know that this site is not just to earn or adapt digital money but also to build a stronger community. I am happy that I met the right coin with the right people behind it.
To be part of the top tipper from January until now.
-It is one way to give back to the community that helped me with my journey here and being one of the top tippers is not for bragging that I have something to give but to show my gratitude and appreciation to everyone.
Thank you so much sir Marc de mesel (I am too shy to mention you so if ever you are reading this right now, thank you so much)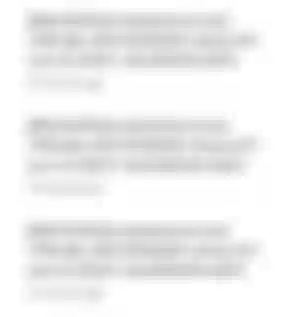 Things that I bought with the help of Bitcoin cash
-To make you realize that bitcoin cash is real money I wanted to share the things that I bought or where did I use my bitcoin cash. Money is supposed to spend after all.
PRINTER - I will be forever loud and proud that I bought this printer because I have bitcoin cash.

Stationery set - Being obsessed with papers and crafting, I save some bch to buy these things as a reward for myself for doing better.

Necessities - It is really a big help that bch helps me to buy groceries for the family. Very grateful.

E-loading business/ Internet connection and more- this is one of the reasons why I joined here, just for the sake of load to have Mobile data or for Internet connectivity
---
Platforms where I am earning BCH
---
This is the main source of my bch, I really enjoy writing here plus meeting a lot of amazing fellow writers are the best experience so far. Reading informative articles, Inspiring, Interesting and many more. For me, this is the best blogging platform in the world of crypto.
You are missing a lot if you don't have an account here, a micro-blogging with less toxicity compared to famous social media sites and this is powered by bitcoin cash ofc.
-A platform where NFTs can be traded using BCH. I can't deny that I earned a lot here and I invested it again to buy more assets and make it as an investment.
Spot trading on Binance and trading on Stormgain
I only do spot trading for now and avoid futures as long as I can because I still need to learn more and I hate making impulsive decisions especially if greediness can take over.
This is where I tried to gain but I lose in the end😆😅 well, lesson learned. Experience and exploring to learn more are important too😉
---
The Goals
---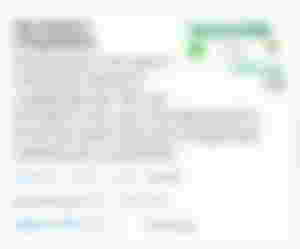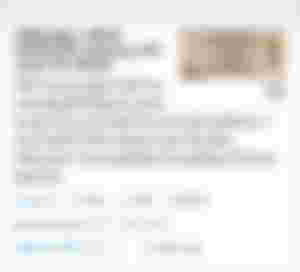 ---
Thank you, as always, for all the supports. @PVMihalache and @Eybyoung and to all the members of the Club.
Happy to have you all💚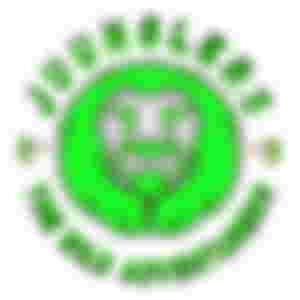 Y'all know who you are. Sooner or later, noiseritificationism will rise :) 💚💓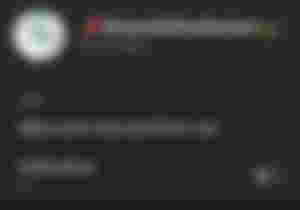 ---
Author's Note:
July 03, 2021
Article #70
Thank you for reading my not-so thrilling but wonderful and amazing journey. See you when I see you.
I was once a dreamer and I will be again.
Your dreams are the essence of your life, You just need to follow your dreams and you will feel happiness. As long as your dreams appeal more than your fears, you will find the courage to move forward. The more you pursue your dreams, the more exciting your life becomes. God is always there for us no matter what so please continue dreaming, but dreams are not enough, you also need to act.
Laziness is not an option (but I am a lazy blogger haha)
THANK YOU SO MUCH BITCOIN CASH!
Just in case you want me to be part of your journey too you can always find me at: