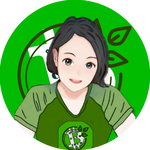 Club1BCH was once just an imaginary club until two great minds decided to expand it and make it official. Co-founded by @PVMihalache and @Eybyoung, Club1BCH is, by the name itself, a club for BCH hodlers who are aiming themselves to accumulate 1BCH this year. Their goal is to educate, support, inspire, and motivate people, especially the beginners like me, to HODL your BCH no matter what.
For some of you who might not know this, HODL or HOLD ON TO YOUR LIFE DEAR is a crypto term, which means to hold your coin as tight as you can.
You can't be called a true HODLer if you only hold your BCH during the happiest times and swap it to other coins once the price drops. No, that is not what HODL is about. When we say HODL, we hold onto it, whether the price is red or green. HODL means you have faith in your coin, and you believe that no matter how down it is today, it will eventually rise again.
The Club1BCH has just been started recently (January 13, 2021), and everyone, including myself, is super duper excited about it. I even mentioned this to my friends, and they are so up to this.
Unless you're an expert and have been on this cryptospace for years, then you might not need anyone now. However, if you're a newbie like me, being in a club surrounded by crypto enthusiasts is a great opportunity for you to learn a lot for free.
Trust me, in crypto, self-thought is not enough. Doing your own research is good, but it would be a lot better and a lot easier if you are surrounded by people who have been in this field for a long while. Besides, it's fun to have more people who have the same interest as yours. So why settle for a few resources - Google and YouTube - when you can have real people to converse to?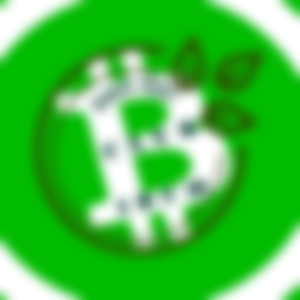 So for those who are new to my page, you might want to hear my short story. I won't get tired of sharing this because this is one of the best things that ever happened to me. Ready?
So I'm MJ from the Philippines. I joined this platform five months ago because I really like to write all my dramas in life. I am a frustrated writer and a loner. Writing has been my way of expressing my thoughts as I don't like sharing them on my social media accounts. So when I heard about this platform, I immediately signed up. I wasn't active on my first three days to a week because, at that time, I was busy on the other paying apps.
The past four months on read.cash, all my earnings were converted into peso. Every time I received an upvote, I'd immediately send it to my coinsph and then converted it to peso. I did save $2-3, though, in my BCH wallet to gain a small interest until I read @Eirolfeam2's article. I forgot the title, but it was about her savings. You should all follow her. She's an inspiration to all.
At first, I had no idea what she was talking about. HODL. SWAP. ETC. But when I started to read more of her articles and the others, I suddenly felt the urge to try it myself. Then last December, I vowed myself to never touch my read.cash earnings again and just HODL - HODL - and HODL some more.
I first saved it to my coinsph, but I noticed that while @Jane was so happy earning profits, mine wasn't doing good at all. That was the time I made a survey asking what wallet to use. And that's when I read @Eybyoung's post about Bitcoin.com. Honestly, I've already tried this app before during my first few days here, but I was too ignorant that I uninstalled it after.
But as they say, things happen for a reason, as well as the past is past. LOL. 
So after reading an article about Bitcoin.com, I then transferred all my read.cash earnings to this new wallet. I never felt happier since joining read.cash until that day. It was like a new chapter for me. Since then, I transferred my earnings to my favorite wallet until I was able to save my first $100 in less than 15 days before 2021 and another $200 in less than 1 month. Yes, I have a total of $300+ in less than a month. Amazing, right? 
But I am still far from accumulating my first 1BCH. This is why when I heard about this Club1BCH, I got super excited right away! And I'm so lucky that @PVMihalache decided to add me as a member. Thank you so much for this and the sponsorship.
If you guys want to learn more about Club1BCH, feel free to check his article Club1BCH - The genesis and be inspired to HODL.

And don't forget to follow @PVMihalache and @Eybyoung for more updates.
---
If you want to read more of my BCH Journey and 2021 goals in particular, please refer below:
---
** Credit to @Eybyoung and @PVMihalache for the logo.