May this perseverance that I have will push me more to aim high even though I am encountering a lot of challenges but despite that, a lot of positivity in life motivates and inspires me just like reading their articles here and spreading positivity and chill vibes on noise. There are some ups and downs here and it reminds me of the status of bitcoin cash that makes me scream sometimes. I remember my newly found friend a 14-year-old crypto kid says something about trading: Risk what you can lose, trade with no emotions, and never trade against the trend. It is really great to learn from different kinds of people while sharing some knowledge with them they are also sharing some with me and it was great! It's a win-win situation. Now, I will share my journey from where I really started.
---
---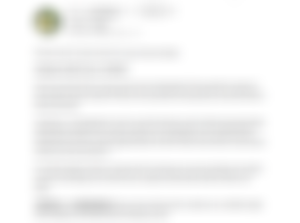 Now, I tracked the day I registered on read.cash. September 10, 2020, you can see how proud I am of earning $0.50 for my first day. That time, it was okay to publish short articles like that because it was a point system. Some of you know about that but I cannot explain more since I do not have a lot of experience. I got busy and abandoned my account because of my part-time job and online class. It was ate Florie Mae's article that makes me inspired and ate sc's giveaway events and even her article-like comment haha. Back then, I am earning points by interacting with the users and that's the best part of it. I remember ate Ruffa's photography, ate Jane's giveaways too, and some users that I don't know where to find anymore maybe they left read.cash when the random rewarded (bot) showed up because most of us got discouraged when we thought the bot will notice only someone whose good at writing and lots of subscribers. So I think it is better to focus on my work and studies.
If I remember it correctly, after the first semester I go back and check my account on read.cash, it was still okay so I joined laurenceuuu's giveaway event, he noticed my work and give some tip worth $0.50 because of that I remember sir ErdoganTalk he is the first one who upvoted my article and it was exactly my first day on read.cash when he noticed my short article and upvoted it worth $0.50 we also had some short conversation in the comment section telling me that I shouldn't stop writing and inspiring more student like me. Until now he still noticed some of my articles and leaving a comment to continue writing. With that, I decided to be active on read.cash but my phone got broke and laurenceuuu noticed that my comment was on spam. Like some users, I also got discouraged that time but it was December 24, 2020, when noise.cash came so I created an account but I just leave it when I saw that it was still new. No notification bell, you cannot change your picture, you cannot upload any picture, there is no heart reaction and there is no renoise feature.
December 27, 2020
This is the day when I started to check my noise and be active again and try to make a post something like quotes or riddle thing. Then I saw ate Eirolfeam2 and laurenceuuu profile so I subscribed to them and try to interact again. I noticed renren because of Doraemon and ate Florie's unique name. I found new friends and try to look for more by interacting with them. I can say that on my first day of being active noise was a great experience again. After one week, I decided to create another account on read.cash to write an article about my first week on noise.cash.
---
---

January 03, 2021, when I started to create this account because my old account was on spam already when I visited it. Maybe it is because of inactivity or someone downvoted my articles? or I violated some rules, I don't have any idea.
That is actually the most viewed article of mine, I know it's a trend one because noise.cash is still a baby at that time and I was able to earn that big. Most users got curious then read my article and to tell you the truth, it wasn't clickbait when I said that I earned more than $25 within one week. (click the link to know more)
January 15, 2021
I was aiming to achieve $100 in one month and came up publishing an article about my goal. Read here


Then here's what happened at the end of January. I was happy that time, imagine my first goal being accomplished as I planned. My progress is fast than other users, maybe I am just an active user who wants to achieve her goal so I published articles as long as I can. Abusing my sem break haha, it was also the month that I decided to quit as a part-timer on a hardware store.
February came and I set to accumulate $100 this month and I was shocked when I achieved it again a few weeks ago after I published my goal. The random rewarder is so nice to me lately and many generous users are always upvoting my articles, and for all of my sponsors Thank you, everyone!
Towards my $200 in BCH Goal. The $200 in BCH achieved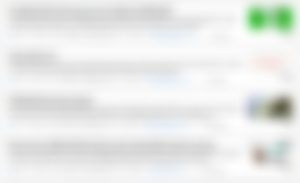 Yesterday, March 03, 2021, I celebrated my two months of earning while learning here on read.cash. And yes, of course, my next goal is to make my $200 into $300 before March ends. After two months of being active here on these two platforms (read.cash and noise.cash) I can say that I really had great experienced spending my time here and the best thing that happened this year. I am so blessed to meet new friends again and for supporting campaigns to spread BCH awareness.
---
---
Ms. @Yen invited me to be an admin to promote our Facebook page Bitcoin cash-Nueva Ecija It was my pleasure to be part of her campaign to spread BCH awareness.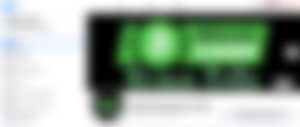 After mommy yen, Ms. @bmjc98 also invited me to be one of her moderators in our Facebook group Bitcoin Cash: Earn and Learn I am so grateful that she chooses me to be part of this community, through these social media platforms, I can easily share my journey with bitcoin cash and spread awareness at the same time. I am so excited for more.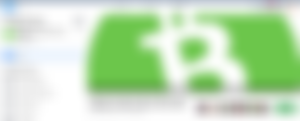 Another thing to share this month, I was able to get this badge when my first month and I am happy that until now the badge remains beside my name. It shows that even though there are times that she was not around, just remember that the cute rewarder is on her way to help you! Thank you for reading my articles or rants rather, for leaving a like and comment. I really appreciate those things and for my silent readers out there, thank you. A lot of thank you to everyone who made me like this.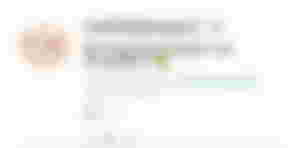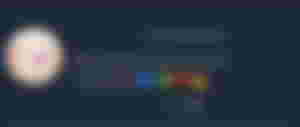 Reading some appreciation who mentioned me in their articles, even some users who messaged me and keep on saying thank for what I've done makes me wanted to aim high more and more with them. Helping some users, and guide them makes me happy and I remember myself when I was once started with nothing, this is my way to give back to all the people who support me.
And of course, last but not least joining this club #Club1BCH motivates me to achieve my 1BCH GOAL thank you @PVMihalache for creating this club together with ate @Eybyoung and other members of this club. More BCH to come!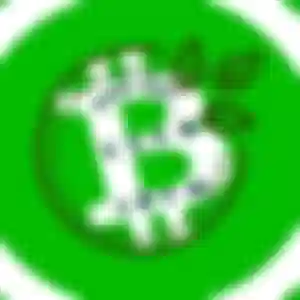 Author's Note:
Thank you for reading, God bless!